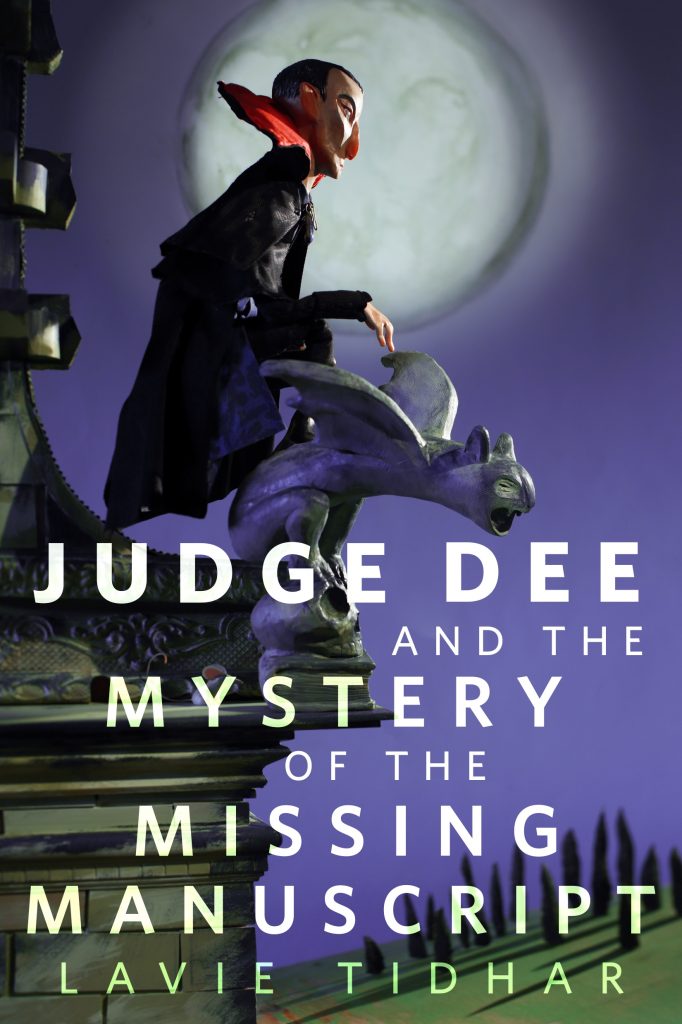 A new Judge Dee Mystery is out today! Lavie Tidhar's detective vampire returns in JUDGE DEE AND THE MYSTERY OF THE MISSING MANUSCRIPT, published by Tor.com on their website and also as an eBook! Here's the synopsis…
Judge Dee must himself stand trial before his fellow vampires for the loss of a valuable manuscript, even as those vampires are murdered, one by one, by an unknown hand.
Tor.com has published all of the Judge Dee stories to date: JUDGE DEE AND THE LIMITS OF THE LAW, JUDGE DEE AND THE THREE DEATHS OF COUNT WERDENFELS, JUDGE DEE AND THE POISONER OF MONTMARTRE, and SEVEN VAMPIRES.

Lavie is the author of a growing number of award-winning, acclaimed novels, novellas, and short stories. Most recently, NEOM (Tachyon) and MAROR (Head of Zeus).