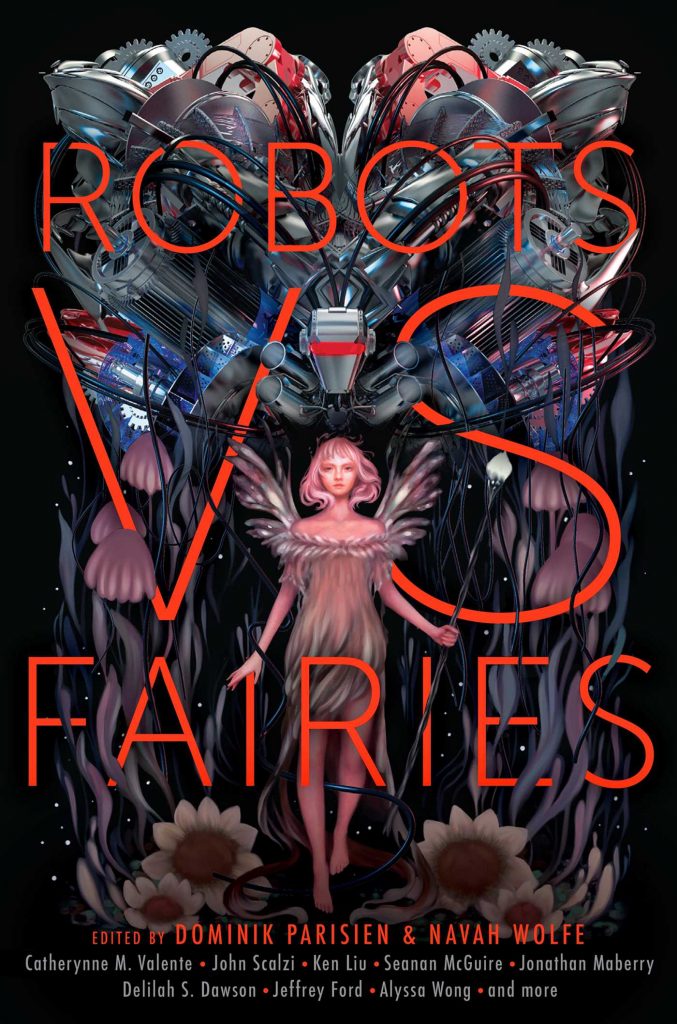 In this instalment of Short Fiction Watch, we wanted to draw your attention to Lavie Tidhar's new story, THE BURIED GIANT. The short story can be found in the new anthology ROBOTS VS. FAIRIES, edited by Dominik Parisien and Navah Wolfe, and published by Saga Press. Here's the collection's synopsis…
A unique anthology of all-new stories that challenges authors to throw down the gauntlet in an epic genre battle and demands an answer to the age-old question: Who is more awesome — robots or fairies?
Rampaging robots! Tricksy fairies! Facing off for the first time in an epic genre death match!
People love pitting two awesome things against each other. Robots vs. Fairies is an anthology that pitches genre against genre, science fiction against fantasy, through an epic battle of two icons.
On one side, robots continue to be the classic sci-fi phenomenon in literature and media, from Asimov to WALL-E, from Philip K. Dick to Terminator. On the other, fairies are the beloved icons and unquestionable rulers of fantastic fiction, from Tinkerbell to Tam Lin, from True Blood to Once Upon a Time. Both have proven to be infinitely fun, flexible, and challenging. But when you pit them against each other, which side will triumph as the greatest genre symbol of all time?
There can only be one… or can there?
Featuring an incredible line-up of authors… Robots vs. Fairies will take you on a glitterbombed journey of a techno-fantasy mash-up across genres.
Lavie's latest novel, the critically-acclaimed and award-winning CENTRAL STATION is published by Tachyon Publications and PS Publishing.