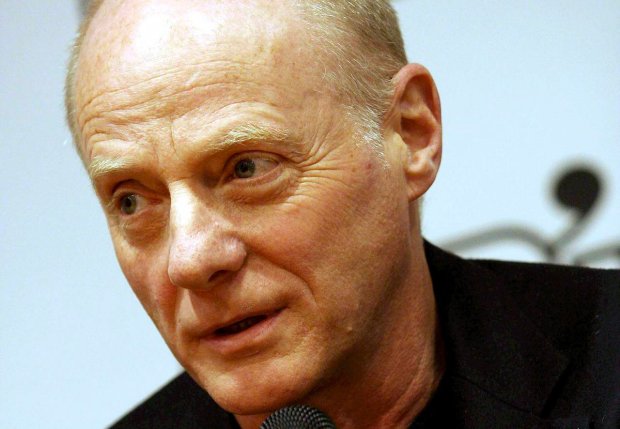 Photo credit: Mateusz Skwarczek / Agencja Gazeta
Today, we are delighted to announce that Jonathan Carroll has joined Zeno as a client!
Since the publication of his debut, THE LAND OF LAUGHS (1980), all of Carroll's work has been acclaimed by fans and peers alike (see below). He has racked up an impressive number of award nominations and wins. His novel OUTSIDE THE DOG MUSEUM (1991) won the British Fantasy Award, and A CHILD ACROSS THE SKY (1989) was a runner-up for the Arthur C. Clark Award. He has been nominated 11 times for the World Fantasy Awards, winning one for his short story "Friend's Best Man" (1987). His collection THE PANIC HAND (1995) won a Bram Stoker Award. For more of his nominations and wins, be sure to check out the Science Fiction Awards Database.
'There are a few writers who are special,' long-time Carroll fan Neil Gaiman wrote, in an introduction for Carroll's website. 'They make the world in their books; or rather, they open a window or a door or a magic casement, and they show you the world in which they live… Jonathan Carroll's a changer. He's one of the special ones, one of the few. He paints the world he sees. He opens a window you did not know was there and invites you to look through it. He gives you his eyes to see with, and he gives you the world all fresh and honest and new.'
Jonathan's other books include BONES OF THE MOON (1987), WHITE APPLES (2002), GLASS SOUP (2005) THE GHOST IN LOVE (2008), THE WOMAN WHO MARRIED A CLOUD (2012), BATHING THE LION (2013), and many more.
If you'd like to give Jonathan's work a try, his most recent short story, MAMA BRUISE, was published earlier this year by Tor.com.
Here are just a few comments and reviews about Carroll's work…
'Jonathan Carroll is a master of sunlit surrealism–his beguiling, impossible novels are like Frank Capra films torn open to reveal the Philip K. Dick or Julio Cortázar mechanisms ticking away at their cores.' — Jonathan Lethem
'Carroll specializes in a difficult-to-label melding of emotionally acute realism with varying degrees of the fantastic… there's no one else like him, and a Jonathan Carroll novel is always that rarest of reading experiences: a genuine surprise, filled with wonder, and apt to change how you look at the world… One of the key defining aspects of Carroll's work is its heart, the powerful empathy one experiences within his fiction…' — National Post
'Carroll's work is unlike any other's. When you start one of his novels or short stories, your every instinct is going to lead you in the wrong direction — sooner rather than later, the book or story is going to turn itself inside out and leave you gasping.' — Peter Straub
'BONES OF THE MOON is chilling and no one has ever written a book quite like it…Jonathan Carroll is a cult waiting to be born.' — Pat Conroy
'A gorgeous, frightening, imaginative, loving, unsettling, funny, gruesome, thought-provoking novel. This grand book is a triumph.' — Stephen King on BONES OF THE MOON
'Amazing, perplexing, and unforgettable. A magical world that forces the reader to put aside his own and live only in wonder.' — Stanislaw Lem on BONES OF THE MOON
'THE LAND OF LAUGHS is a book for anyone who has ever believed that a favorite book could be a safe place to go when things get hard.' — Neil Gaiman
'I love Jonathan Carroll's books. They are as surprising and delightful as Rottweiler puppies — and they bite, too.' — Audrey Niffenegger
'I always look forward to a new book by Jonathan Carroll — his work is consistently witty, compassionate and astounding, and GLASS SOUP is no exception. It is a tender, funny love story, both madcap and darkly metaphysical: a singular creation that further adds to the fabulous Carroll oeuvre.' — Dan Chaon
'… an eccentric and fascinating assortment of observations, musings, anecdotes, and snatches of story… this collation of efficient prose bears witness to the novelist's attentive eye and ability to illuminate the mundane. His work suggests that the small moments are where we are most alive in the world and where we can learn to make momentary sense of it.' — Publishers Weekly on THE CROW'S DINNER
'Cosmic conspiracies, paranoia, and awe are grounded in the everyday, the impossible made probable by Carroll's authoritative wordplay. Flawed characters struggle with identity and love, selfishness and fear, in a world where wonder can always be found in the mundane. This lyrical and thematically rich novel is not to be underestimated.' — Publishers Weekly on BATHING THE LION