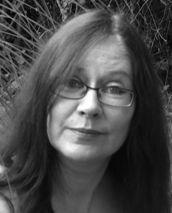 We're delighted to report that Kari Sperring is the Guest of Honour at this year's Novacon! The convention will be held at the Park Inn Hotel in Nottingham, from November 14-16, 2014. Still early days, so details are thin on the ground, but be sure to check out the Novacon website, Twitter and Facebook page for information over the coming weeks and months.
Kari is the author of two acclaimed fantasy novels, LIVING WITH GHOSTS and THE GRASS KING'S CONCUBINE. In case you weren't aware of the novels (shame!), here is some information and reviews…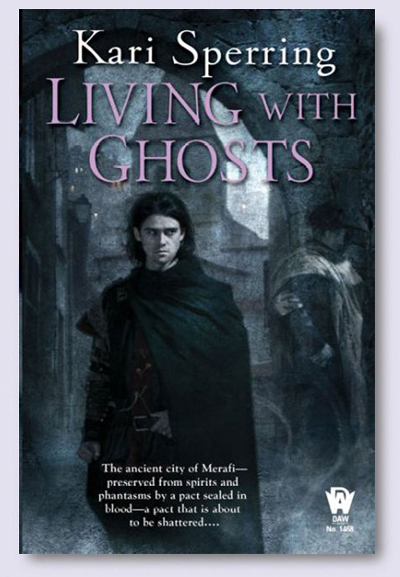 LIVING WITH GHOSTS (DAW Books, 2009)
This highly original, darkly atmospheric fantasy novel immerses readers in a world where ghosts and other malevolent spirits seek entry into mortal realms— invisible to all but those who are not entirely human themselves. Drawn into the ancient city of Merafi, yet barred from entering by an ancient pact sealed in blood, these hungry haunts await their opportunity to break through the magical border and wreak havoc on the city's innocent denizens.
And as a priestess and prince weave a sorcerous plot to shatter the pact and bring ruin on Merafi, only a failed assassin-priest who is now a courtesan, a noble lord married into the ruling family of Merafi, an officer of the city guard, a woman warrior who was the former lover of a now-dead lord, and the ghost of that lord himself stand between Merafi and the tidal wave of magic that may soon bring ruin flooding down upon the city.
Here's some of what critics have said about the novel…
'… a brilliantly atmospheric novel with complex yet understandable characters and a dark setting filled with sensation. A recommended read for those with a taste for something a little different.' — Mithril Wisdom
'The characterization in particular is well above what I normally expect from SF&F. The magic is interesting too: very subtly done… a very impressive debut. Here's hoping there are more books to come.'  —  Cheryl Morgan
'From suffering husband to sneering dominatrix, there's a character for every taste in Ghosts, but the vulnerable, bisexual Gracielis is by far the standout… the characters are so appealing that you hang on every twist of their carmined lips… [a] beguiling, bewildering novel…'  —  Strange Horizons
'… if you love a tale that concentrates on the feelings and emotional aspect of the characters then this is a book for you. Well written with the authors enthusiasm clearly coming through the tale its definitely a story that will remain with you long after the final page is turned.'  —  Falcata Times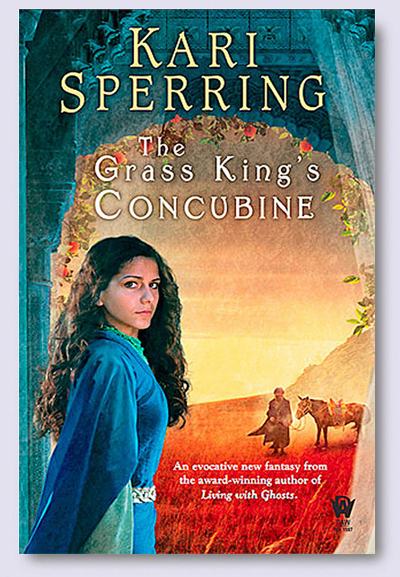 THE GRASS KING'S CONCUBINE (DAW Books, 2012)
A return to the same amazing and atmospheric world of LIVING WITH GHOSTS, a story set several hundred years later.
When a wealthy young woman, obsessed with a childhood vision of a magical Shining Palace, sets out with her true love to search for a legendary land, she discovers the devastated WorldBelow – the realm of the Grass King – and the terrifying Cadre, who take her prisoner, and demand she either restore the king's concubine… or replace her.
Here's a selection of the critical response…
'Readers who are looking for a beautiful and original work of fantasy should pick up THE GRASS KING'S CONCUBINE… an enjoyable read, and I think that fans of thoughtful fantasy should give THE GRASS KING'S CONCUBINE a try.' — Strange Horizons
'This is a rather wonderful book… a beguiling sub-plot… Sperring has created an unusual world that surprises at every turn, giving the pleasures of high fantasy whilst avoiding the worn-out tropes.' — Living in the Maniototo