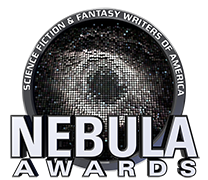 We are delighted to share the news that Aliette de Bodard has won a Nebula Award! Announced over the weekend, THE WAITING STARS took home the prize in the Novelette category. The story first appeared in THE OTHER HALF OF THE SKY, an anthology published by Candlemark & Gleam. It is also available to read for free on Aliette's website.
The novelette has also been nominated for a both a Locus and Hugo Award.
Aliette is currently working on a new novel.