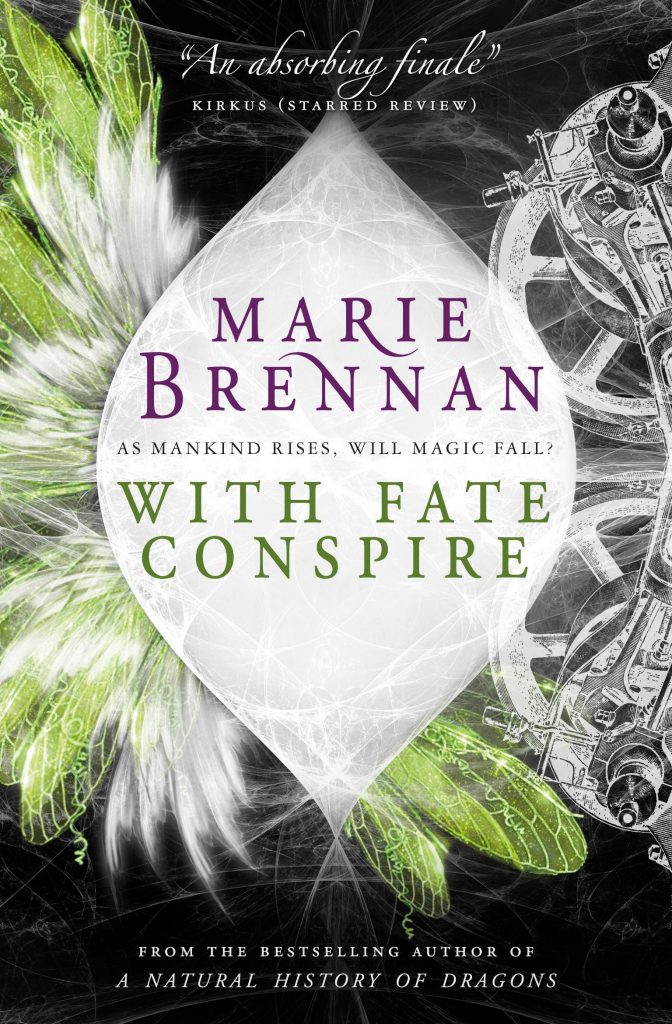 Marie Brennan's fourth Onyx Court novel, WITH FATE CONSPIRE, is finally available in the UK! Published by Titan Books, here's the synopsis…
Seven years ago, Eliza's childhood sweetheart vanished from the streets of Whitechapel. No one believed her when she told them that he was stolen away by the faeries.
But she hasn't given up the search. It will lead her across London and into the hidden palace that gives refuge to faeries in the mortal world. That refuge is now crumbling, broken by the iron of the underground railway, and the resulting chaos spills over to the streets above.
Three centuries of the Onyx Court are about to come to an end. Without the palace's protection, the fae have little choice but to flee. Those who stay have one goal: to find safety in a city that does not welcome them. But what price will the mortals of London pay for that safety?
Titan has published the other three novels in the series as well: MIDNIGHT NEVER COME, IN ASHES LIE and A STAR SHALL FALL.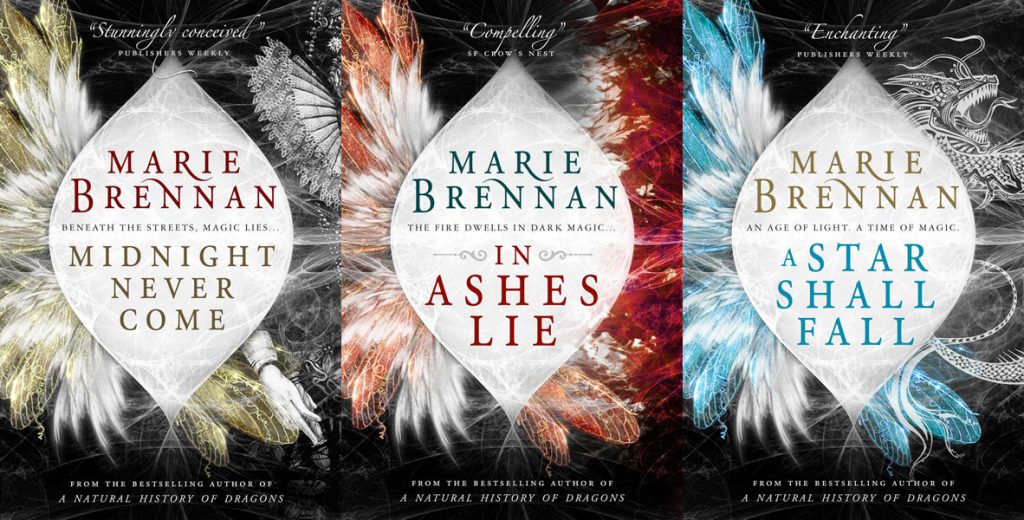 Here's just a small selection of reviews WITH FATE CONSPIRE has received…
'An absorbing finale to a series that has grown richer with every installment.' — Kirkus Reviews (Starred Review)
'Series readers and fans of the Tam Lin myth will be captivated by this complex and vibrant depiction of a magical Victorian era.' — Publishers Weekly
'Brennan's characters breathe life into a landscape rich in detail and vibrant with imagination. This title should please fans of Mercedes Lackey's "Elemental Masters" series and Elizabeth Bear's "Promethean Age" series.' — Library Journal
'For more tales of a London based on history as well as sheer invention, try WITH FATE CONSPIRE and its predecessors. Instead of the old-style fantasy of quests through green fields and dark domains, Brennan makes the most of one extraordinary city.' — Locus Magazine
In addition, Titan published Marie's wildly popular Memoirs of Lady Trent series in the UK: A NATURAL HISTORY OF DRAGONS, THE TROPIC OF SERPENTS, THE VOYAGE OF THE BASILISK and IN THE LABYRINTH OF DRAKES.
Zeno represents Marie Brennan in the UK and Commonwealth, on behalf of the JABberwocky Literary Agency in New York.