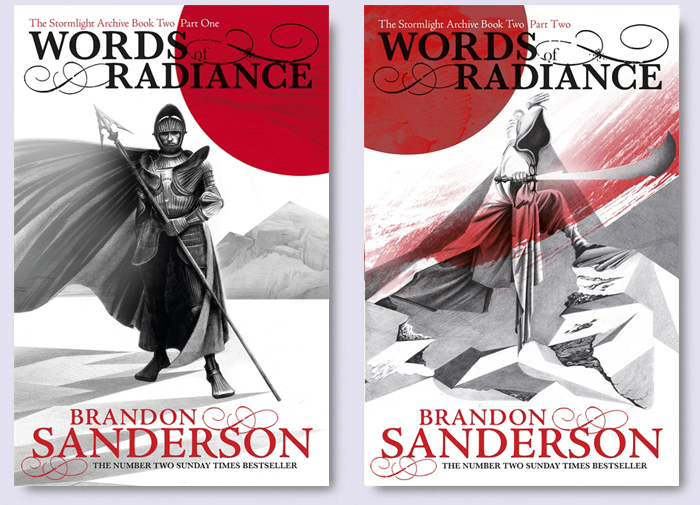 Today, we have the covers for the paperback editions of Brandon Sanderson's WORDS OF RADIANCE. The Sunday Times-bestselling second volume in the Stormlight Archives series, the two volumes are due to be published in the UK by Gollancz, on March 5th, 2015.
Here's the synopsis…
From the bestselling author who completed Robert Jordan's epic Wheel of Time series comes a new, original creation that matches anything else in modern fantasy for epic scope, thrilling imagination, superb characters and sheer addictiveness.
Return to a planet swept by apocalyptic storms, a world tipping into war as aristocratic families move to control the shard blades and shard plates, ancient artifacts from a past civilisation that can win wars.
As the world tips into a war for control of the mythical artifacts of power made from Shard, characters are swept up into new dangers which will threaten their integrity and their lives.
Huge, ideas-filled, world-spanning fantasy from a master of the genre.
WORDS OF RADIANCE is the sequel to THE WAY OF KINGS, also published in the UK by Gollancz.
Zeno represents Brandon Sanderson in the UK and Commonwealth, on behalf of the JABberwocky Literary Agency in New York.