The second novel in Peter A. Flannery's Decimus Fate series, DECIMUS FATE AND THE BUTCHER OF GUILE is now available in Poland! Published by Fabryka Słów as DECIMUS FATE I RZEŹNIK Z GUILE, it is translated by Maciej Pawlak. Here's the synopsis…
Gdy w mieście Guile giną dwaj młodzi mężczyźni, zaskakujący rozwój wypadków rzuca Decimusa Fate i Opiekuna do rozpaczliwej walki o życie. Czarownice, mroczni zabójcy czy potwory zamieszkujące labirynt podziemnych tuneli — to wszystko tylko preludium. Podążając za prawdą i rozwiązaniem zagadki przyjdzie im bowiem stanąć twarzą w twarz z osławionym Rzeźnikiem z Guile.
Ale kto wie, czy znacznie większe zagrożenie nie czai się znacznie bliżej domu. Gdzieś, gdzie ucieczka z więzienia i zabójstwo prominentnego maga zdają się tylko drobnymi zdarzeniami dnia codziennego w wielkim portowym mieście. Codzienność jednak, zwłaszcza codzienność niezwykłych ludzi, stanowi często wstęp do wydarzeń, które wstrząsną posadami świata. Ale to, zazwyczaj, okazuje się dużo, dużo później. I o wiele za późno.
Fabryka Słów also publishes the first novel in the series — DECIMUS FATE AND THE TALISMAN OF DREAMS — in Poland, as DECIMUS FATE I TALIZMAN MARZEŃ.; and also Flannery's acclaimed debut, BATTLE MAGE.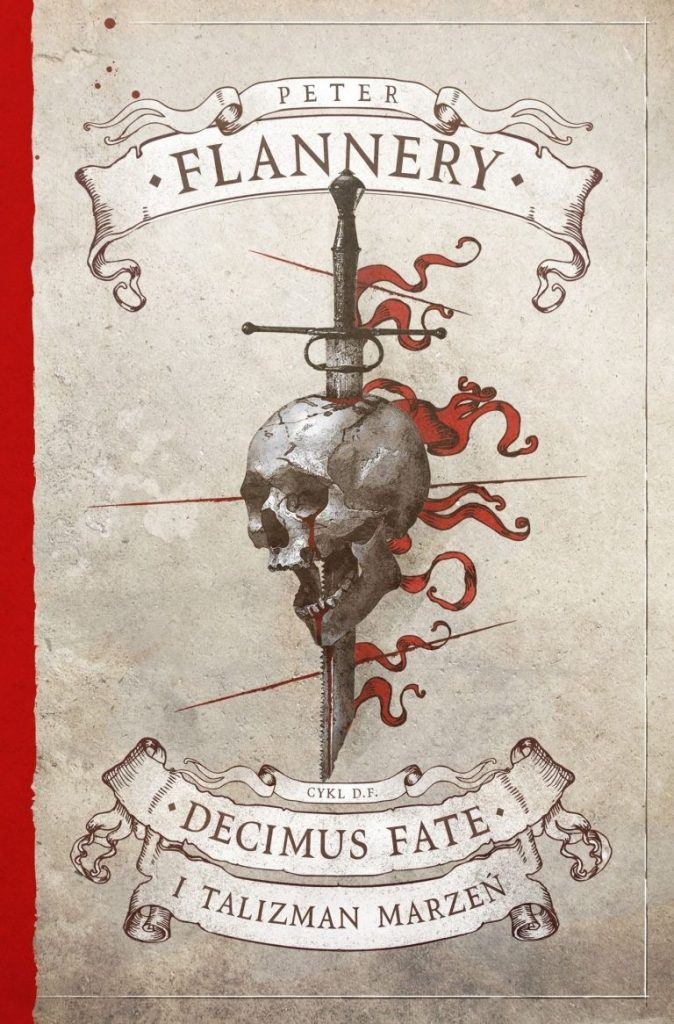 Zeno represents Peter A. Flannery in translation.