Lavie Tidhar, multi-award-winning and critically acclaimed novelist, has contributed a story to a new endeavour: PuzzleTales! The story is SVALBARD, a new sci-fi tale.
An interactive story-driven puzzle, here's the pitch: 'Read a chapter of a short story. Solve a puzzle. Unlock the next part of the tale. Can you reach the end?' The puzzles were created by prolific puzzle master and founder of Braingle.com, Jake Olefsky. Here are some more details, from the website…
You are about to embark on a unique puzzle solving experience with Svalbard, a sci-fi short story by Lavie Tidhar. Travel along with Mai as she explores a utopian post-apocalyptic world and discovers ancient time vaults, forgotten robot enclaves and slumbering super computers. Help her scavenge for old technology in the ruined cities and discover ancient secrets about previous civilizations. Between chapters of the story, you will encounter a variety of different puzzles that you must solve to unlock the next chapter. There are multiple paths through this non-linear story, and many secrets to discover as you play along.
Do you have the mental fortitude necessary to conquer all 40+ puzzles and unlock the entire story?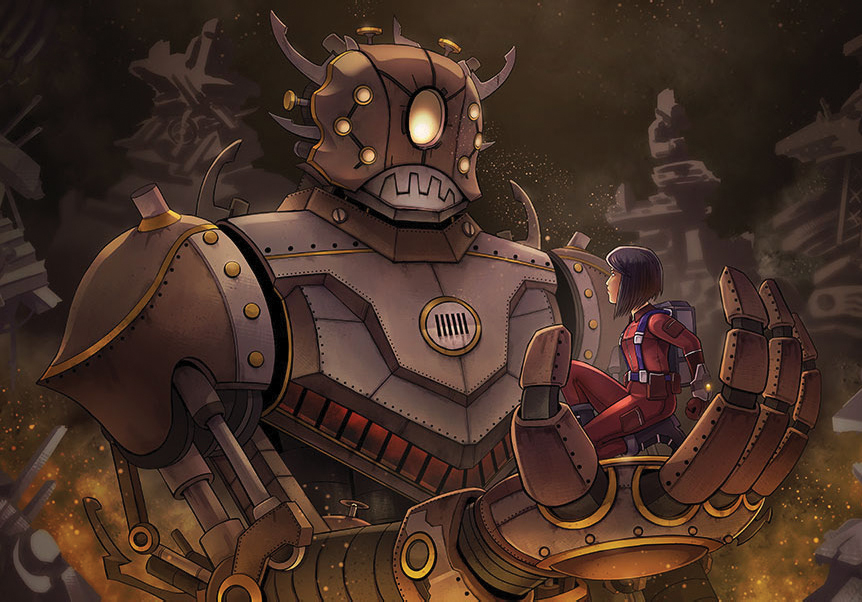 Lavie Tidhar is also the author of UNHOLY LAND, CENTRAL STATION (Tachyon Publications), A MAN LIES DREAMING (Hodder in UK, Melville House in North America), THE VIOLENT CENTURY (Tachyon in North America, Hodder in the UK), OSAMA (PS Publishing), the Bookman Chronicles (Angry Robot), and the new novel for young readers CANDY (Scholastic).