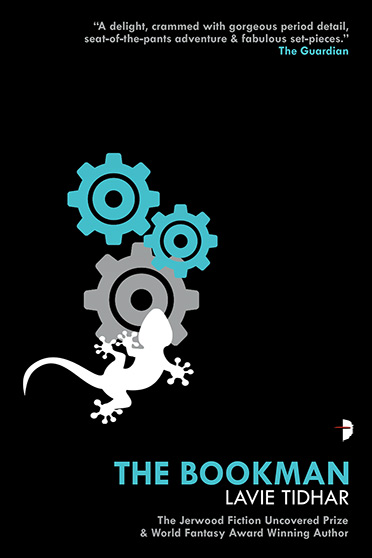 Hot on the heels of THE BOOKMAN's re-issue in the UK last week, we're very happy to report that the new edition of Lavie Tidhar's debut (pictured above) is out today in the US, too! Published by Angry Robot Books, here's the synopsis…
In a 19th century unlike our own, the shadowy assassin known as the Bookman moves unseen. His weapons are books; his enemies are many. And when Orphan, a young man with a mysterious past, loses his love to the sinister machinations of the Bookman, Orphan would stop at nothing to bring her back from the dead.
In The Bookman, World Fantasy Award winner Lavie Tidhar writes a love letter to books, and to the serial literature of the Victorian era: full of hair-breadth escapes and derring-dos, pirates and automatons, assassins and poets, a world in which real life authors mingle freely with their fictional creations – and where nothing is quite as it seems.
New 2016 edition includes the novelette "Murder in the Cathedral". Discover, truthfully, what actually happened when Orphan visited Paris.
The second and third novels in the series — CAMERA OBSCURA and THE GREAT GAME — will be published in August and October, respectively.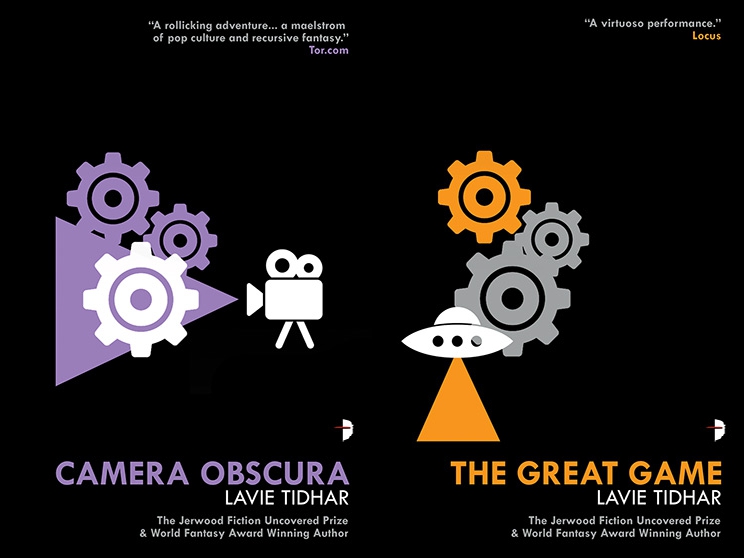 The Bookman Histories have also been published in Japan, by Hayakawa Shobo…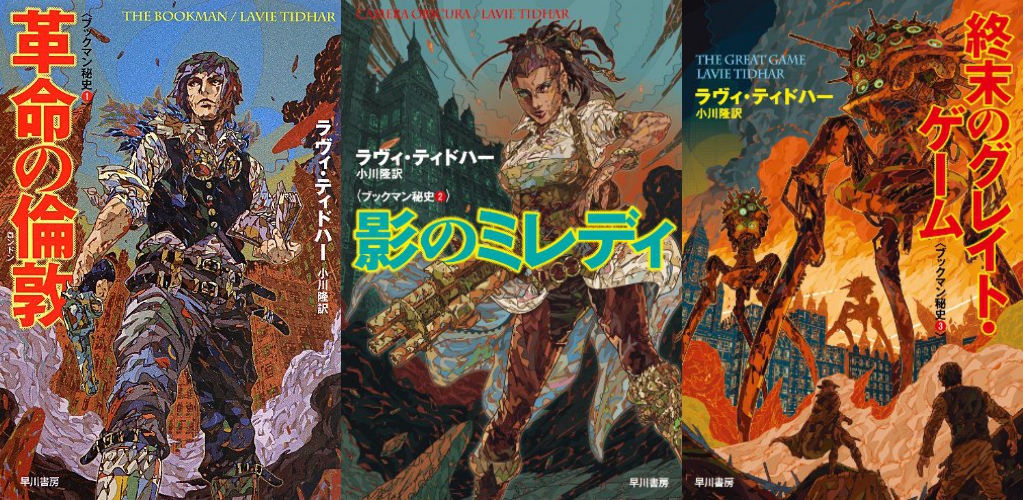 Lavie Tidhar is, most recently, the author of the critically-acclaimed CENTRAL STATION, published by Tachyon Publications. He is also the multi-award winning author of A MAN LIES DREAMING (Hodder UK/Melville House US), THE VIOLENT CENTURY (Hodder UK/Thomas Dunne US) and OSAMA (PS Publishing), among many novellas and short stories.