LOCUS Magazine has announced its 2013 Recommended Reading List, and we're delighted to report that they have selected a number of Zeno titles! The list is compiled through consultation of all of their reviewers, editors and contributors, and is separated into categories (fantasy, non-fiction, etc.). Here are their selections from our list…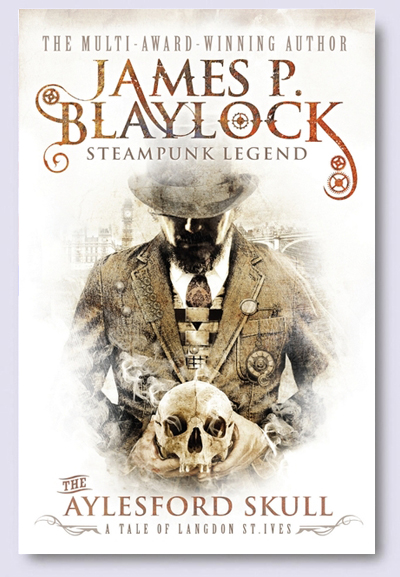 James P. Blaylock's THE AYLESFORD SKULL (Titan Books)
It is the summer of 1883 and Professor Langdon St. Ives brilliant but eccentric scientist and explorer is at home in Aylesford with his family. However a few miles to the north a steam launch has been taken by pirates above Egypt Bay, the crew murdered and pitched overboard. In Aylesford itself a grave is opened and possibly robbed of the skull. The suspected grave robber, the infamous Dr. Ignacio Narbondo, is an old nemesis of Langdon St. Ives. When Dr. Narbondo returns to kidnap his four-year-old son Eddie and then vanishes into the night, St. Ives and his factotum Hasbro race into London in pursuit…
THE AYLESFORD SKULL is James's latest novel to feature Langdon St. Ives, and follows HOMUNCULUS and LORD KELVIN'S MACHINE (which were also published by Titan Books in the UK last year). The characters also appear in two novels, THE EBB TIDE and THE AFFAIR OF THE CHALK CLIFFS. St. Ives will ride again…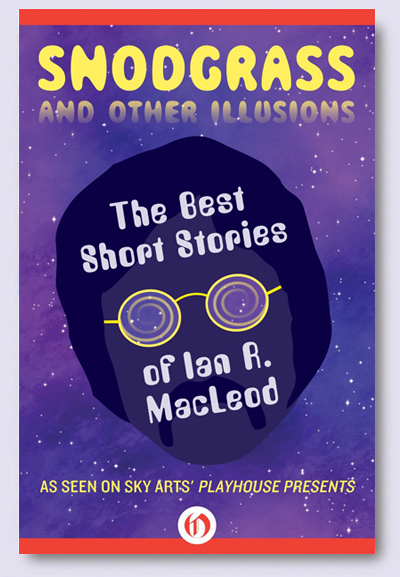 Ian R. MacLeod's SNODGRASS AND OTHER ILLUSIONS (Open Road Media)
As seen on Sky Arts' Playhouse Presents: Imagine there's no Lennon… In the reality-altering novella "Snodgrass," John Lennon sidesteps his musical destiny and instead becomes a civil servant.
After spending his adolescence like so many others had, playing in a band with friends, John Lennon knows it's time to grow up. Skipping out on the Beatles before they would go on to become one of the greatest rock groups of the twentieth century, John moves to Birmingham. As he watches the exploits of friends Paul, Ringo, and George, John grows older and lives an ordinary life… and he is left wondering "what if?"
With "Snodgrass" as its anchor, this collection of eleven stories also includes "The Chop Girl," inspired by the infamous Dresden bombing raids; "Past Magic," a futuristic account of parents cloning their children who have passed away; "New Light on the Drake Equation," inspired by a man's journey as he searches for signs of extraterrestrial intelligence; and seven more tales that showcase MacLeod's breadth as a writer.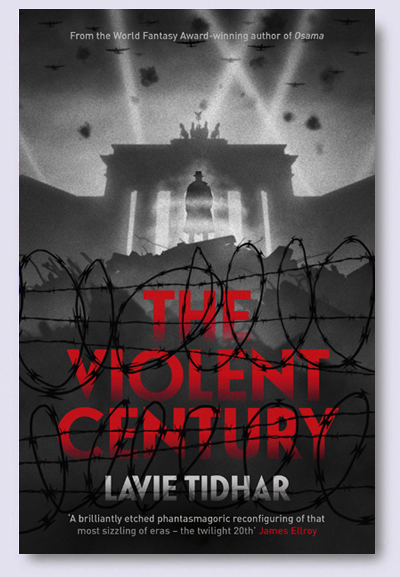 Lavie Tidhar's THE VIOLENT CENTURY (Hodder)
They'd never meant to be heroes.
For seventy years they guarded the British Empire. Oblivion and Fogg, inseparable friends, bound together by a shared fate. Until one night in Berlin, in the aftermath of the Second World War, and a secret that tore them apart.
But there must always be an account… and the past has a habit of catching up to the present.
Now, recalled to the Retirement Bureau from which no one can retire, Fogg and Oblivion must face up to a past of terrible war and unacknowledged heroism, – a life of dusty corridors and secret rooms, of furtive meetings and blood-stained fields – to answer one last, impossible question:
What makes a hero?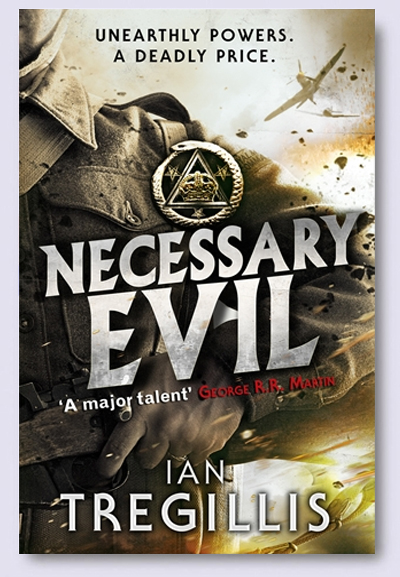 Ian Tregillis's NECESSARY EVIL (Orbit)
The history of the Twentieth Century has been shaped by a secret conflict between technology and magic. When a twisted Nazi scientist devised a way to imbue ordinary humans with supernatural abilities – to walk through walls, throw fire and see the future – his work became the prized possession of first the Third Reich, then the Soviet Army. Only Britain's warlocks, and the dark magics they yield, have successfully countered the threat posed by these superhuman armies.
But for decades, this conflict has been manipulated by Gretel, the mad seer. And now her long plan has come to fruition. And with it, a danger vastly greater than anything the world has known. Now British Intelligence officer Raybould Marsh must make a last-ditch effort to change the course of history – if his nation, and those he loves, are to survive.
NECESSARY EVIL is the concluding novel in Ian's critically-acclaimed alternative history series, the Milkweed Triptych, following BITTER SEEDS and THE COLDEST WAR (published by Tor Books in the US).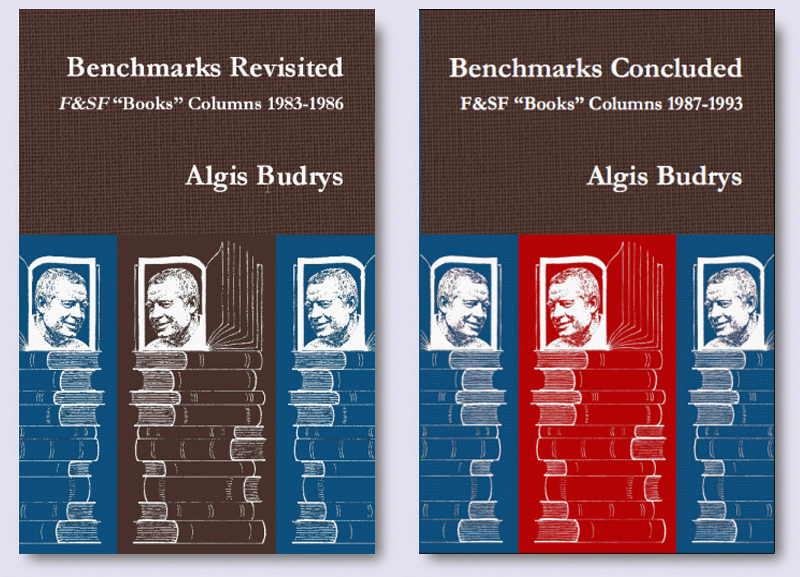 In the non-fiction category, LOCUS selected Algis Budrys's BENCHMARKS REVISITED and BENCHMARKS CONCLUDED (Ansible Editions) – These are the second and final installments of a three-volume series that collects all of Algis Budrys's classic Science Fiction review columns from The Magazine of Fantasy and Science Fiction.
In the novellette and short story categories, LOCUS has also selected the following works by Zeno Clients…
Zeno represents Ian Tregillis in the UK and Commonwealth on behalf of Kay McCauley of Aurous, Inc.