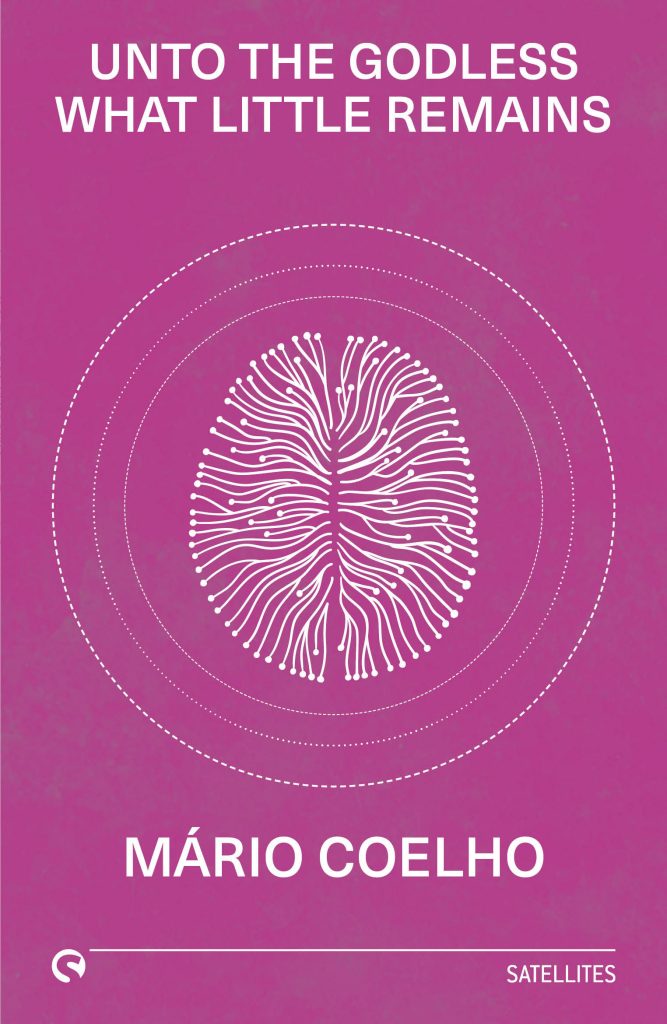 Mário Coelho's new novella, UNTO THE GODLESS WHAT LITTLE REMAINS is out this week! Part of Solaris's latest series of Satellites Novellas, the novella will be available this Thursday (September 14th). Here's the synopsis…
The internet is a lonesome god.
Liverloin is a fractured man, a collection of personas — artificial constructs of wants, fears and needs — created by underground science-artists to help him hide in a hyper-connected world. But he can't hide from Big Momma.
She is the living internet, a benevolent AI who knows everything and everyone… and somehow is in love with Liverloin.
Agent Stevly works for DAIS, an AI on the other side of the internet: the darkness to Big Momma's light. DAIS's agents manipulate news, information and media and pull the strings behind world events, but DAIS cannot control Big Momma or understand why she loves Liverloin. Agent Stevly, bound body and soul to DAIS, will stop at nothing to find the answer.
The novella is available as an eBook and a limited, signed special edition.