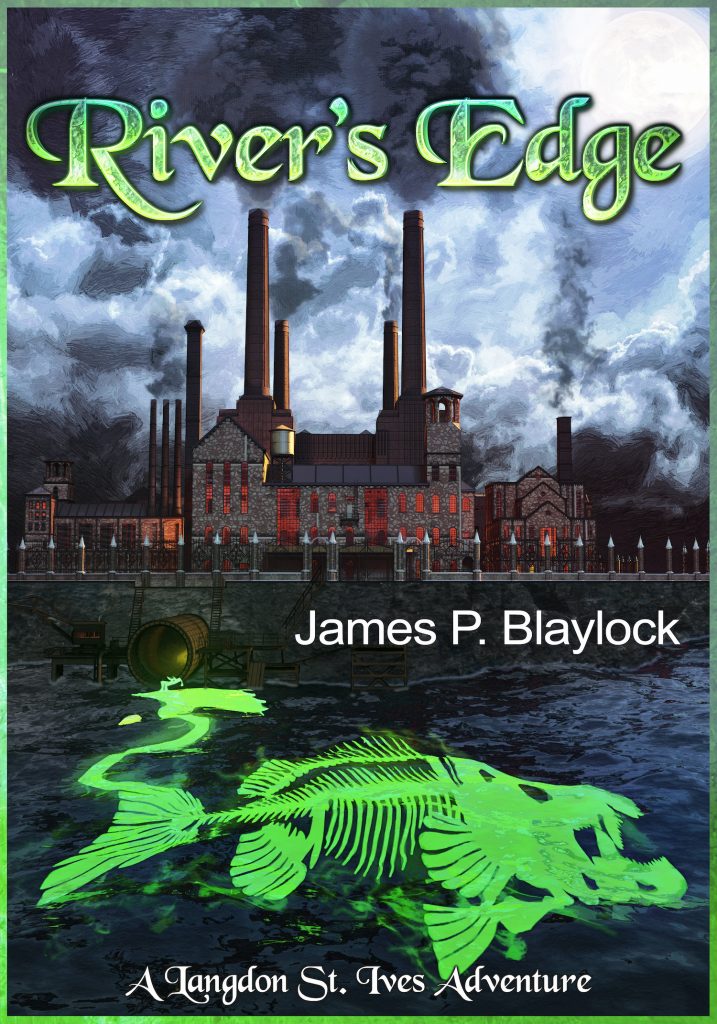 UK Blaylock and steampunk fans rejoice: RIVER'S EDGE and THE GOBBLIN' SOCIETY are now available as eBooks in the UK! The two books are novellas in James P. Blaylock's Langdon St. Ives series. Published by JABberwocky, here's the synopsis for RIVER'S EDGE…
When poison fish begin to wash ashore along the River Medway, Langdon St. Ives sets out to investigate the Majestic Paper Mill and their corrupt owners. The body of a young girl is found dead in the river, and mystery grows darker and even more deadly, opening a door onto possible human sacrifice, witchcraft, and a growing threat to his family and friends. He finds himself fighting to save his wife Alice's life, and prevent the ruination of his friends, his once idyllic life devolving into a dark puzzle for which there is no clear solution.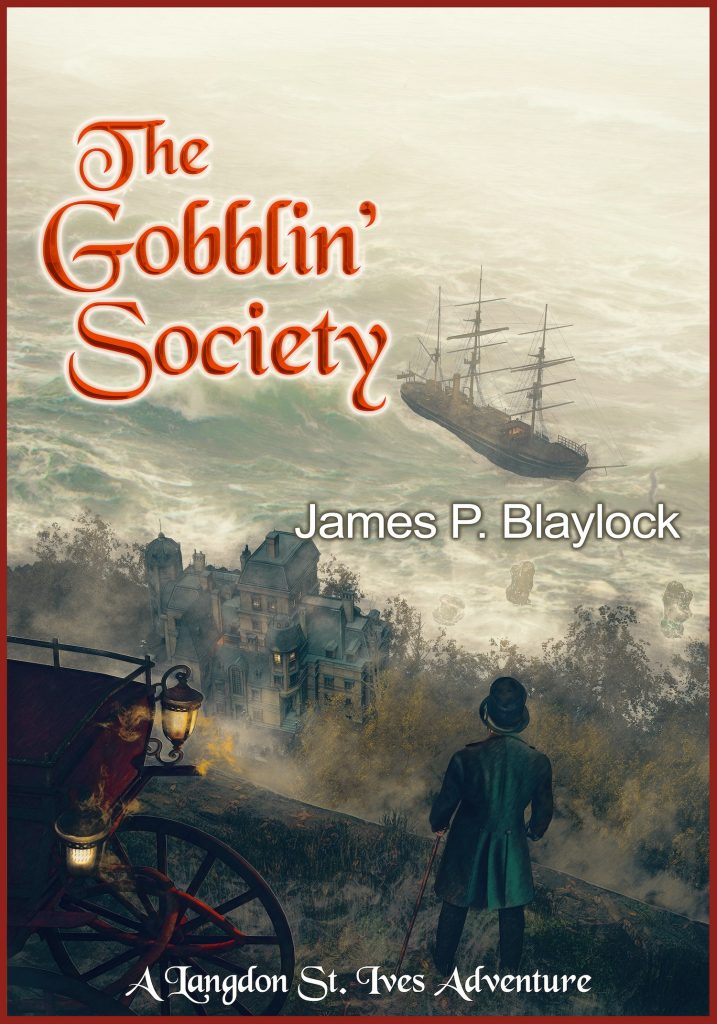 … and here's the synopsis for THE GOBBLIN' SOCIETY…
When coffins bearing what might be living corpses are discovered in a sea cave long used by smugglers, Langdon St. Ives and his wife Alice are precipitated into a hellish mystery involving an ages-old house standing on the chalk cliffs of the Kentish coast. The strange house, shunned by the people Broadstairs and Margate, caters to a century-old eating society that offers a secret catalogue of corpses for sale and a menu for wealthy members with… eccentric tastes. When the society sets out to entrap St. Ives, an onrushing adventure ensues as Alice and the formidable Frobishers fight for their lives — an adventure that seems to ensure a deadly ending.
JABberwocky has also published the first three novellas in the series: THE EBB TIDE, THE AFFAIR OF THE CHALK CLIFFS, and THE ADVENTURE OF THE RING OF STONES.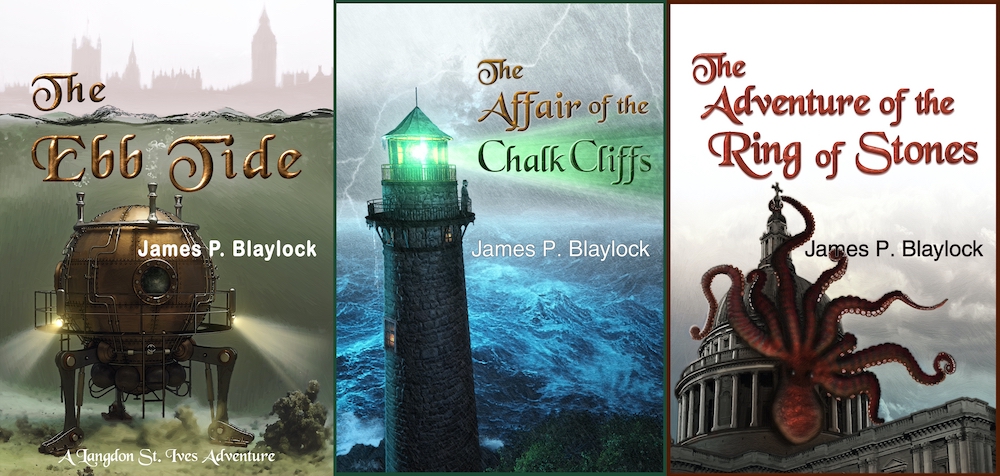 THE GOBBLIN' SOCIETY and Blaylock's other Langdon St. Ives novellas are also published in North America by Subterranean Press.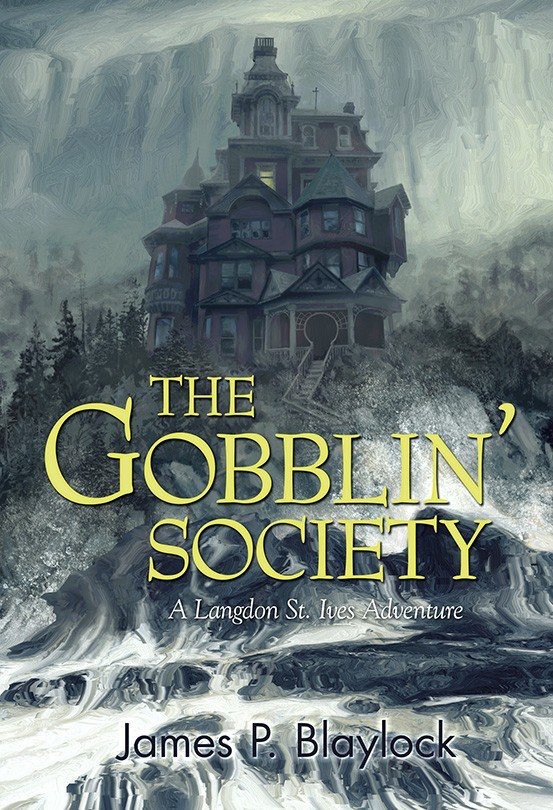 The Langdon St. Ives novels are published in the UK and North America by Titan Books: HOMUNCULUS, LORD KELVIN'S MACHINE, THE AYLESFORD SKULL, and BENEATH LONDON.