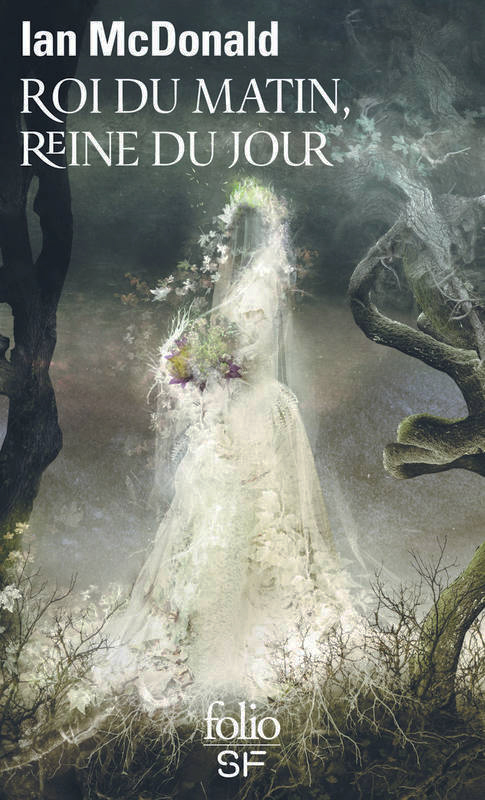 This year, Folio SF have published a new edition of Ian McDonald's critically-acclaimed KING OF MORNING, QUEEN OF DAY. Published as ROI DE MATIN, REINE DU JOUR in French, here's the synopsis…
Emily Desmond, Jessica Caldwell, Enye MacColl, trois générations de femmes irlandaises, folles pour certains, sorcières pour d'autres. La première fréquente les fées du bois de Bridestone tandis que son père, astronome, essaie de communiquer avec des extraterrestres qu'il imagine embarqués sur une comète. La deuxième, jeune Dublinoise mythomane, se réfugie dans ses mensonges parce que la vérité est sans doute trop dure à supporter. Quant à Enye MacColl, katana à la main, elle mène un combat secret contre des monstres venus d'on ne sait où.
Avec ce roman de fantasy raffiné et érudit, Ian McDonald revisite la mythologie celte avec talent. Roi du Matin, Reine du Jour a d'ailleurs reçu de nombreuses récompenses : prix Philip K. Dick, prix Imaginales et Grand Prix de l'Imaginaire.
KING OF MORNING, QUEEN OF DAY has been published in eBook by Open Road Media (cover below), and in audio by Audible. Here's the English-language synopsis…
Winner of the Philip K. Dick Award and the Prix Imaginales: Three generations of women share a mysterious power — one that threatens to destroy them
In early-twentieth-century Ireland, life for Emily Desmond is that of the average teenage girl: She reads, she's bored with school, and she has a powerful imagination. Then things begin to change. Her imagination is so powerful, in fact, that she wills a faerie into existence — an ability called mythoconsciousness. It's this power that opens a dangerous door that she will never want to close, and whose repercussions will reverberate across time.
First to be affected is her daughter, Jessica, who, in the mid-1930s, finds that she must face her mother's power by using the very same gift against her. Then, in the near future, Jessica's granddaughter, Enye, must end the cycle once and for all — but it may prove too powerful to overcome.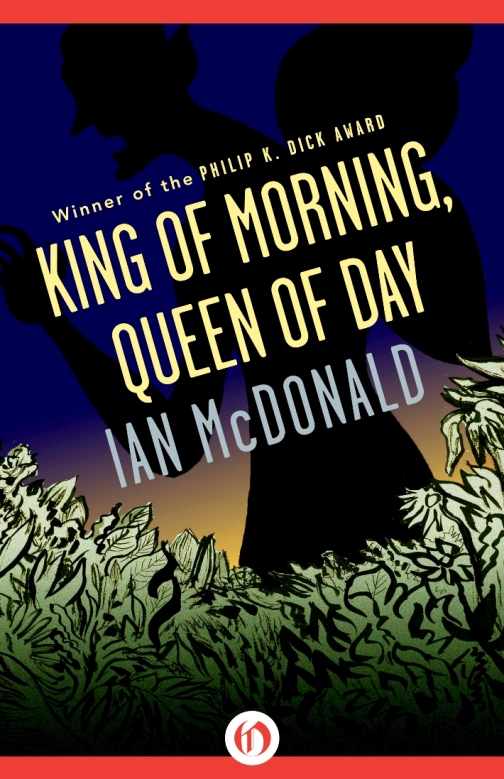 'An astonishing triumph of eloquence and ambition… It's a stunner.' — Locus
'A brilliant book.' — Charles de Lint
'McDonald's power as a storyteller lies in his stylistic versatility and intensity of language as well as in his capacity to create vivid and memorable characters. Highly recommended.' — Library Journal
Ian McDonald's latest novel is the critically-acclaimed LUNA: NEW MOON, published in the UK by Gollancz, in the US by Tor Books, and is due to be published widely in translation.