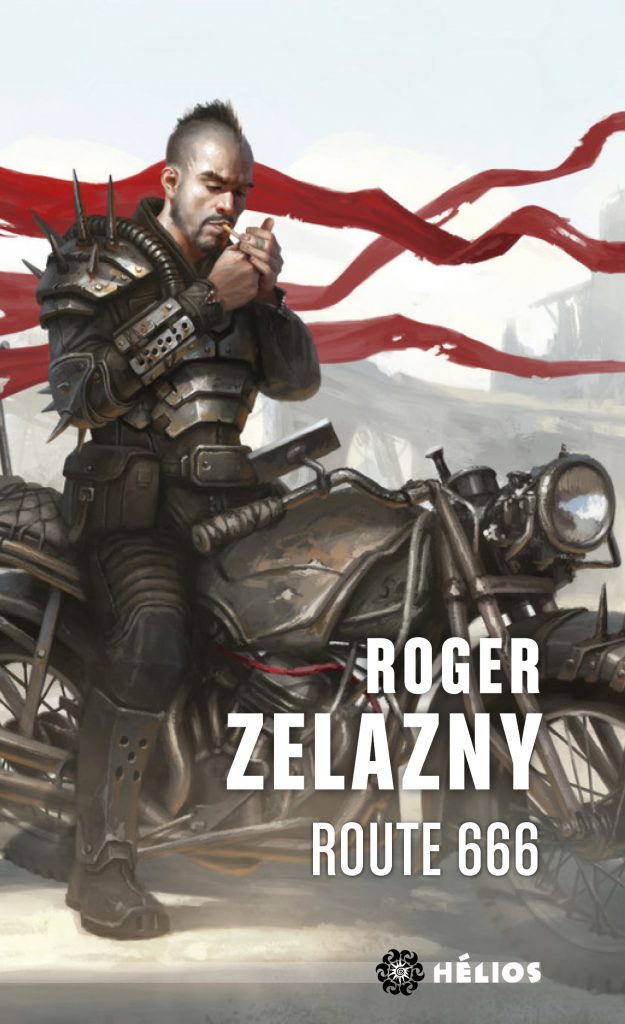 Mnémos/Hélios has released a new French edition of Roger Zelazny's classic DAMNATION ALLEY! Published in France as ROUTE 666, here's the synopsis…
Tanner est la derniere chance de la ville de Boston. A la tête d'un convoi de véhicules blindé, équipés de roquettes et autres canons, il va devoir traverser le pays en suivant la route 666, la route de l'enfer sur terre…
Mnémos has also published Zelazny's L'ÎLE DES MORTS (ISLE OF THE DEAD). DAMNATION ALLEY has also been published in Germany by Heyne, as STRAßE DER VERDAMMNIS. Here's the English-language synopsis for DAMNATION ALLEY…
Hell Tanner isn't the sort of guy you'd mistake for a hero: he's a fast-driving car thief, a smuggler, and a stone-cold killer. He's also expendable — at least in the eyes of the Secretary of Traffic for the Nation of California. Tanner doesn't care much for those eyes. You'd also never mistake Hell Tanner for a humanitarian.
Facing life in prison for his various crimes, he's given a choice; rot away his remaining years in a tiny jail cell, or drive cross-country and deliver a case of antiserum to the plague-ridden people of Boston, Massachusetts… if anyone is still alive there to receive it, that is. The chance of a full pardon does wonders for getting his attention. And don't mistake this mission of mercy for any kind of normal road trip — not when there are radioactive storms, hordes of carnivorous beasts, and giant, mutated scorpions to be found along every deadly mile between Los Angeles and the East Coast. But then, this is no normal part of America, you see. This is DAMNATION ALLEY…
Zeno represents Roger Zelazny in the UK and in Translation, on behalf of the Zelazny Estate.