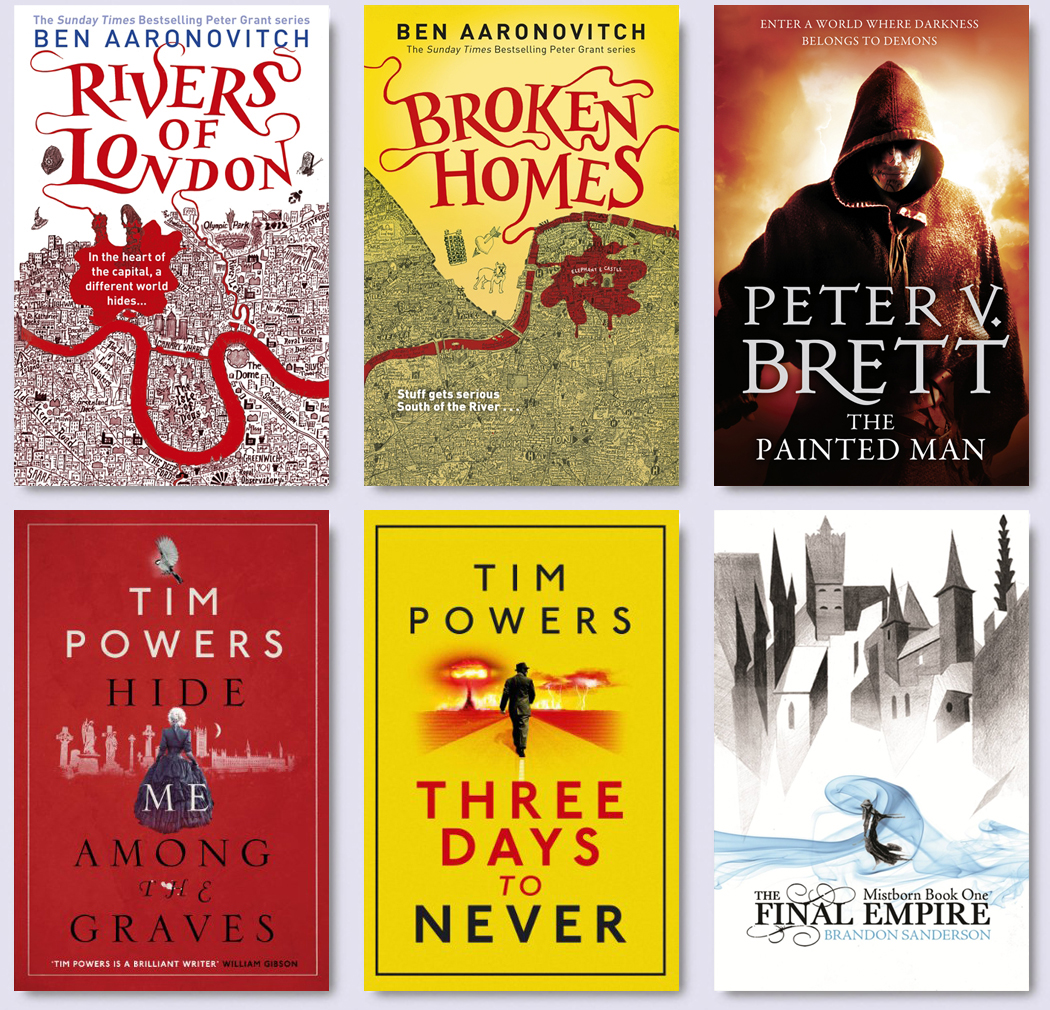 It's often easy to forget that there are an ever-increasing number of eBook vendors, these days – so dominated is the market by Amazon. One new entrant into the market is Sainsbury's – that venerable supermarket chain. For the next two days, they are running a Summer Reading sale for eBooks – this campaign seems to have been rather stealthily rolled out, too. Handily split up by genre, we are delighted to report that novels by four Zeno clients are included in the 'Other Worlds' Science Fiction and Fantasy selection!
Among the great selection of titles from across the SFF genres, there are six Zeno titles…
So, if you're after some new e-reading for the inconsistent British summer weather, then these would all offer a great starting point for Ben's, Pete's, Tim's and Brandon's work.
Zeno represents Tim Powers in the UK and Commonwealth, on behalf of the Scovil Galen Ghosh Literary Agency. Zeno represents Peter V. Brett and Brandon Sanderson in the UK and Commonwealth, on behalf of the JABberwocky Literary Agency in New York.