It's that time of year again, when Locus publishes its extensive, informative Recommended Reading List of books from the previous year. Published in the February 2019 issue of the Locus Magazine, we're very pleased to see a number of our clients' books and stories included! Here's a quick run-down…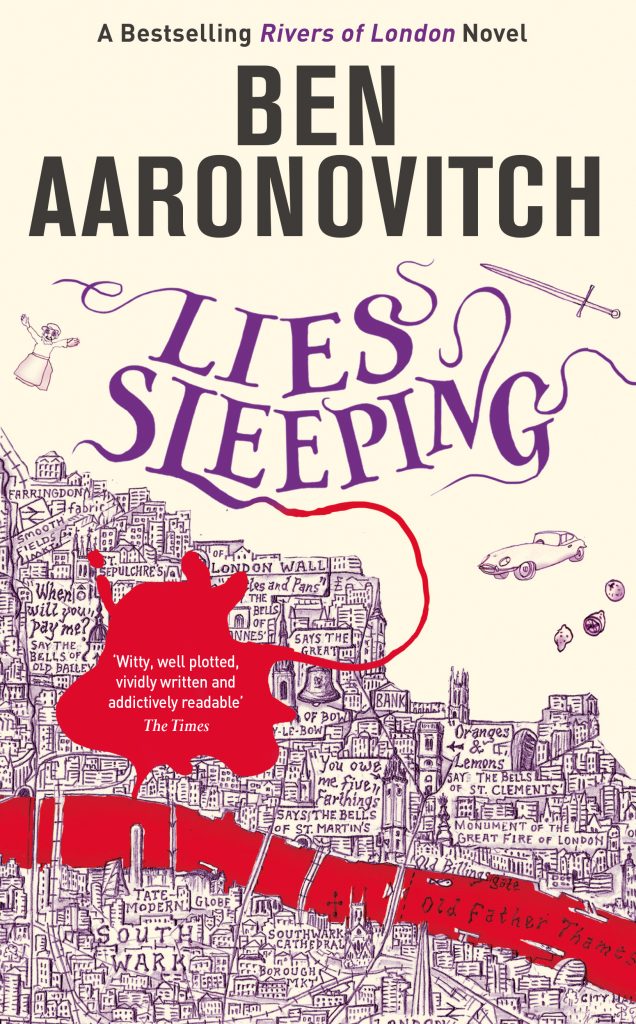 Ben Aaronovitch's LIES SLEEPING, the seventh novel in his best-selling Peter Grant/Rivers of London series, featured a few times in the issue, described as 'delightful', 'amusing… fascinating… impressively weird', 'one of the strongest' in the series, and 'enjoyably readable, gripping'. The novel is published in the UK by Gollancz and in North America by DAW Books. Here's the synopsis…
A fabulous new adventure, London under threat, and the scent of magic in the air… it must be a new Rivers of London mystery…
Martin Chorley, aka the Faceless Man, wanted for multiple counts of murder, fraud and crimes against humanity, has been unmasked and is on the run.
Peter Grant, Detective Constable and apprentice wizard, now plays a key role in an unprecedented joint operation to bring Chorley to justice.
But even as the unwieldy might of the Metropolitan Police bears down on its foe, Peter uncovers clues that Chorley, far from being finished, is executing the final stages of a long term plan.
A plan that has its roots in London's two thousand bloody years of history, and could literally bring the city to its knees.
To save his beloved city Peter's going to need help from his former best friend and colleague – Lesley May – who brutally betrayed him and everything he thought she believed in. And, far worse, he might even have to come to terms with the malevolent supernatural killer and agent of chaos known as Mr Punch…
The February issue also reports that LIES SLEEPING was #6 on Locus's bestseller list!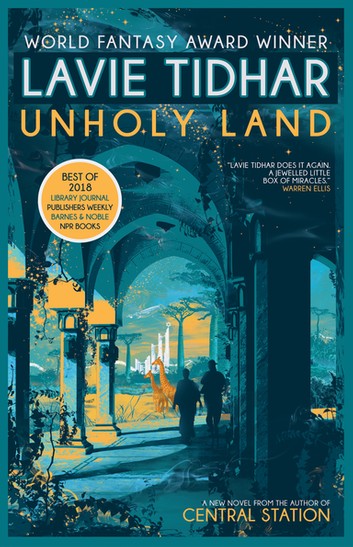 Lavie Tidhar's latest critically-acclaimed novel, UNHOLY LAND landed a few times in the magazine, too: it is described as 'provocative and sparky alternate history', 'one of his most complex and suggestive yet', 'playful and meta-fictional with a dab of Roger Zelazny', and a novel in which his 'skill and nuance shines'. The novel is published by Tachyon Publications. Here's the synopsis…
Lior Tirosh is a semi-successful author of pulp fiction, an inadvertent time traveler, and an ongoing source of disappointment to his father.
Tirosh has returned to his homeland in East Africa. But Palestina — a Jewish state founded in the early 20th century — has grown dangerous. The government is building a vast border wall to keep out African refugees. Unrest in Ararat City is growing. And Tirosh's childhood friend, trying to deliver a warning, has turned up dead in his hotel room. A state security officer has identified Tirosh as a suspect in a string of murders, and a rogue agent is stalking Tirosh through transdimensional rifts — possible futures that can only be prevented by avoiding the mistakes of the past.
From the bestselling author of Central Station comes an extraordinary new novel recalling China Miéville and Michael Chabon, entertaining and subversive in equal measures.
Lavie's contribution to Robots vs Fairies — the short story THE BURIED GIANT — also got singled out as 'Powerful work.'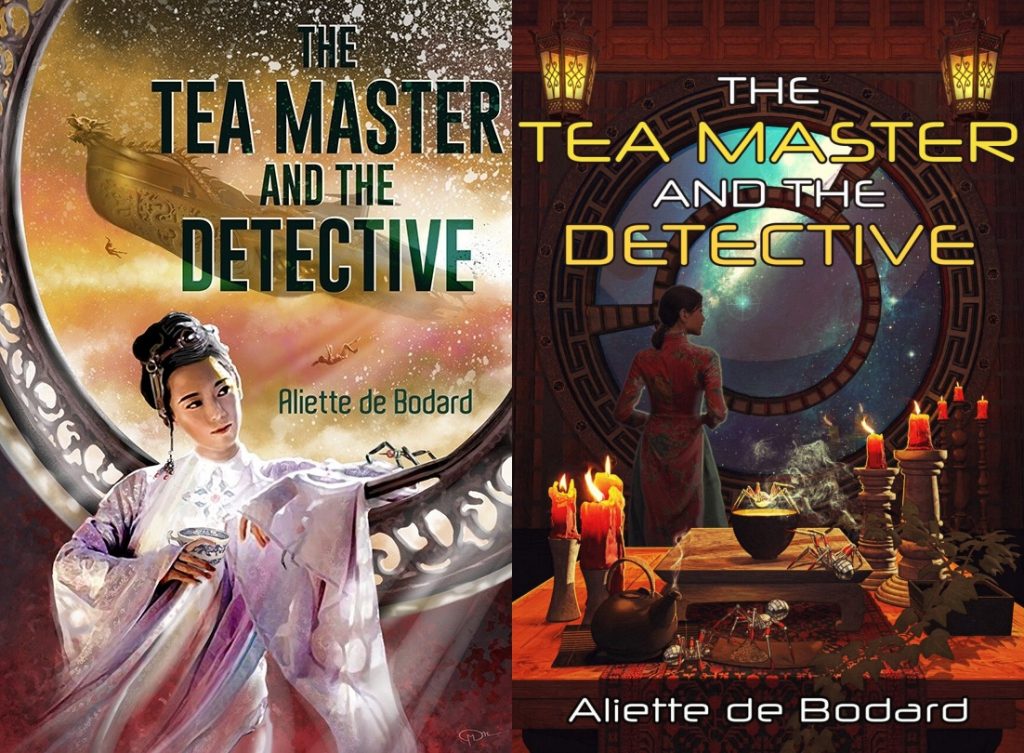 Two of Aliette de Bodard's latest works appear on the list. First up, THE TEA MASTER AND THE DETECTIVE, her latest book set in the author's Xuya universe: 'strikingly original', 'fabulous'. The novella is published in the US by Subterranean Press, and in the UK and Europe by JABberwocky. Here's the synopsis…
Welcome to the Scattered Pearls Belt, a collection of ring habitats and orbitals ruled by exiled human scholars and powerful families, and held together by living mindships who carry people and freight between the stars. In this fluid society, human and mindship avatars mingle in corridors and in function rooms, and physical and virtual realities overlap, the appearance of environments easily modified and adapted to interlocutors or current mood.
A transport ship discharged from military service after a traumatic injury, The Shadow's Child now ekes out a precarious living as a brewer of mind-altering drugs for the comfort of space-travellers. Meanwhile, abrasive and eccentric scholar Long Chau wants to find a corpse for a scientific study. When Long Chau walks into her office, The Shadow's Child expects an unpleasant but easy assignment. When the corpse turns out to have been murdered, Long Chau feels compelled to investigate, dragging The  Shadow's Child with her.
As they dig deep into the victim's past, The Shadow's Child realises that the investigation points to Long Chau's own murky past — and, ultimately, to the dark and unbearable void that lies between the stars…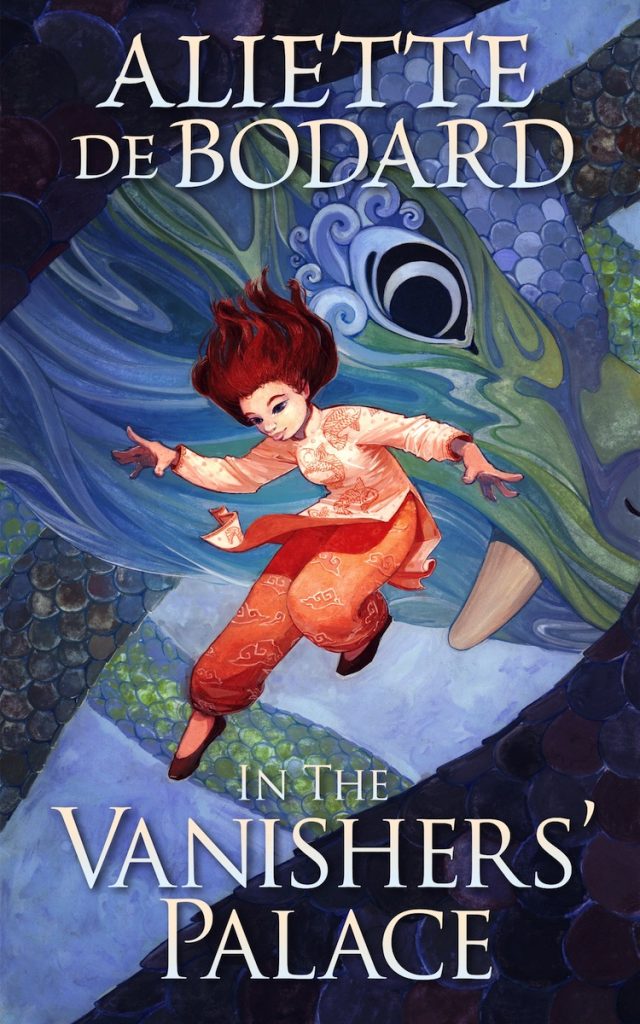 IN THE VANISHERS' PALACE, de Bodard's 'gorgeously written'  re-telling of the Beauty & the Beast story, is also published by JABberwocky…
When failed scholar Yên is sold to Vu Côn, one of the last dragons walking the earth, she expects to be tortured or killed for Vu Côn's amusement. But Vu Côn, it turns out, has a use for Yên: she needs a scholar to tutor her two unruly children. She takes Yên back to her home, a vast, vertiginous palace-prison where every door can lead to death. Vu Côn seems stern and unbending, but as the days pass Yên comes to see her kinder and caring side. She finds herself dangerously attracted to the dragon who is her master and jailer. In the end, Yên will have to decide where her own happiness lies — and whether it will survive the revelation of Vu Côn's dark, unspeakable secrets…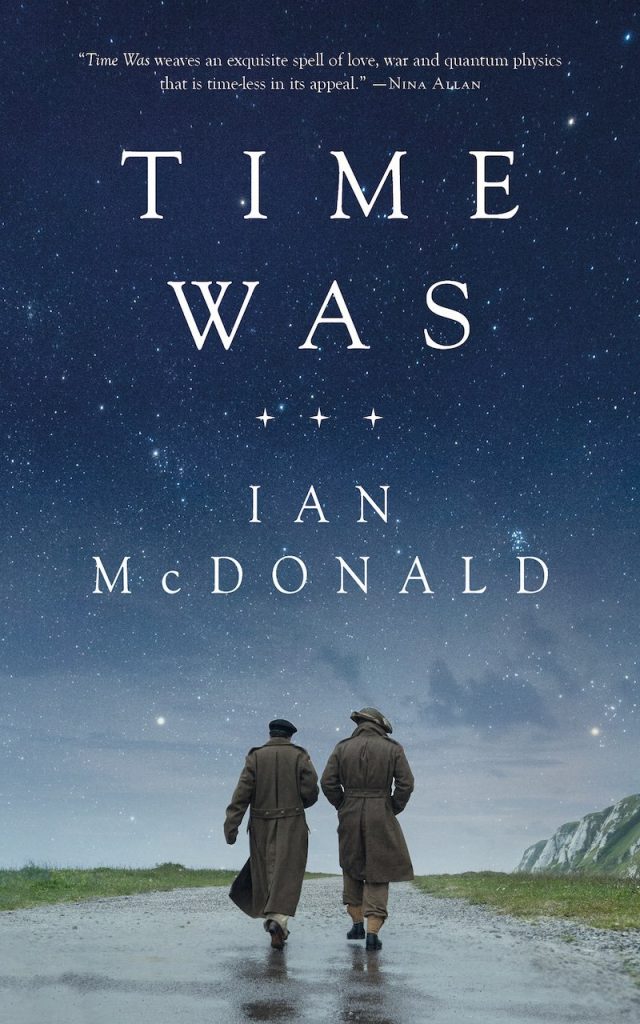 Ian McDonald's Philip K. Dick Award-nominated TIME WAS also popped up on the list. The book 'stands amongst his best work', and is 'haunting and lyrical'. The novella is published by Tor.com…
A love story stitched across time and war, shaped by the power of books, and ultimately destroyed by it.
In the heart of World War II, Tom and Ben became lovers. Brought together by a secret project designed to hide British targets from German radar, the two founded a love that could not be revealed. When the project went wrong, Tom and Ben vanished into nothingness, presumed dead. Their bodies were never found.
Now the two are lost in time, hunting each other across decades, leaving clues in books of poetry and trying to make their desperate timelines overlap.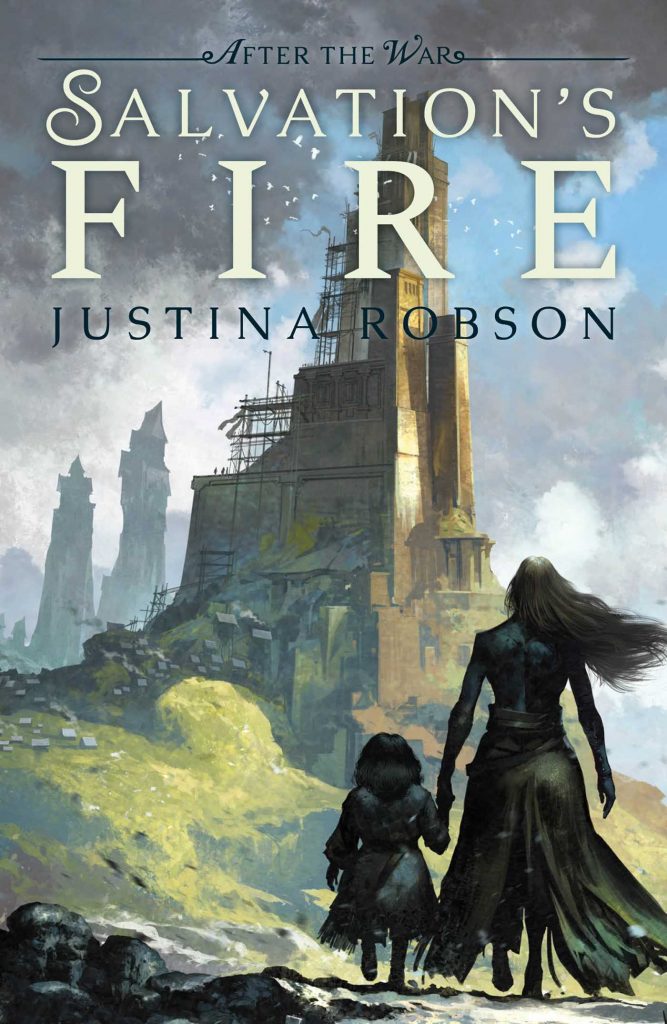 Finally, Justina Robson's latest novel, SALVATION'S FIRE, is picked as one of the best fantasy novels. The second novel in the After the War series, it is published by Solaris Books. Here's the synopsis…
The Tzarkomen necromancers sacrificed a thousand women to create a Bride for the Kinslayer so he would spare them in the war. But the Kinslayer is dead and now the creation intended to ensure his eternal rule lies abandoned by its makers in the last place in the world that anyone would look for it.
Which doesn't prevent someone finding her by accident.
Will the Bride return the gods to the world or will she bring the end of days? It all depends on the one who found her, Kula, a broken-hearted little girl with nothing left to lose.