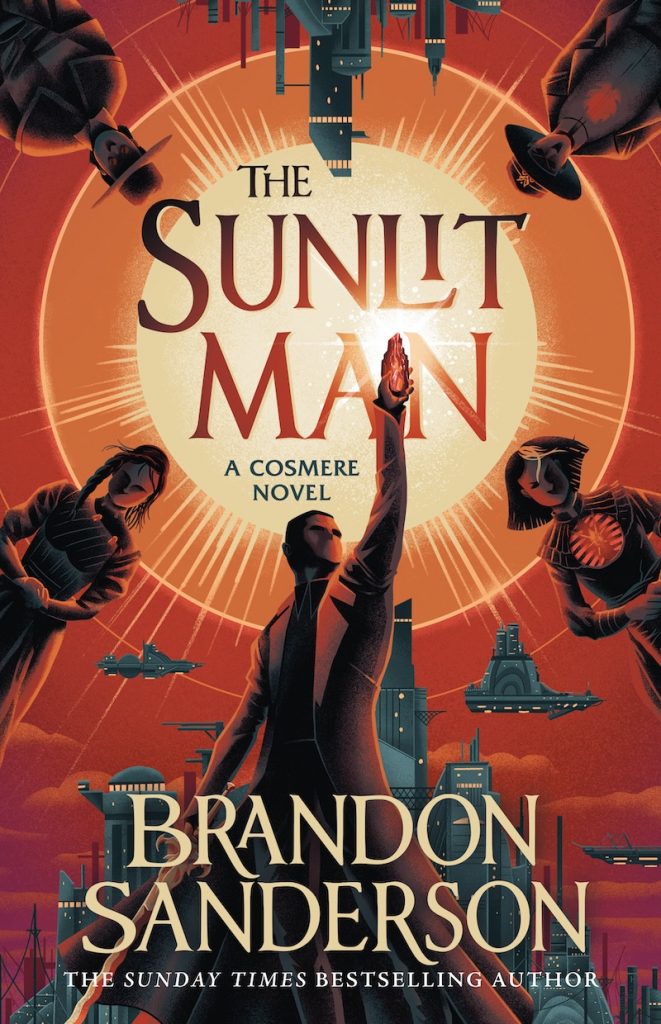 In case you missed the reveal a little while back, we wanted to share the details for the fourth and final book in Brandon Sanderon's Secret Projects series: THE SUNLIT MAN! Due to be published on March 5th, 2024, here's the synopsis…
Years ago he had comrades in arms and a cause to believe in, but now the man who calls himself Nomad knows only a life on the run. Forced to hop from world to world in the Cosmere whenever the relentless Night Brigade gets too close, Nomad lands on a new planet and is instantly caught up in the struggle between a tyrant and the rebels who want only to escape being turned into mindless slaves-all under the constant threat of a sunrise whose heat will melt the very stones. Unable to understand the language, can he navigate the conflict and gain enough power to leap offworld before his mind or body pay the ultimate price?
In addition to many of Brandon's best-selling and acclaimed series and stand-alone books, Gollancz has also published the other three books from the Secret Projects (all out now):
TRESS OF THE EMERALD SEA
THE FRUGAL WIZARD'S HANDBOOK FOR SURVIVING MEDIEVAL ENGLAND
YUMI AND THE NIGHTMARE PAINTER.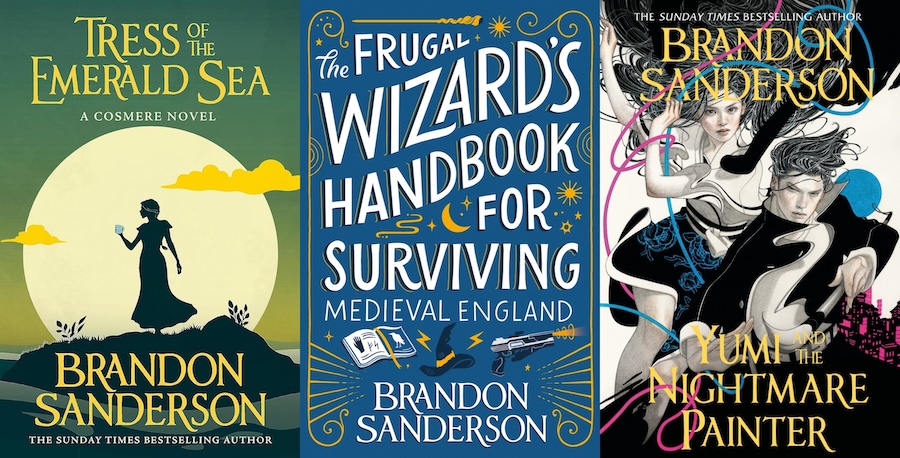 Zeno represents Brandon Sanderson in the UK and Commonwealth, on behalf of the JABberwocky Literary Agency in New York.