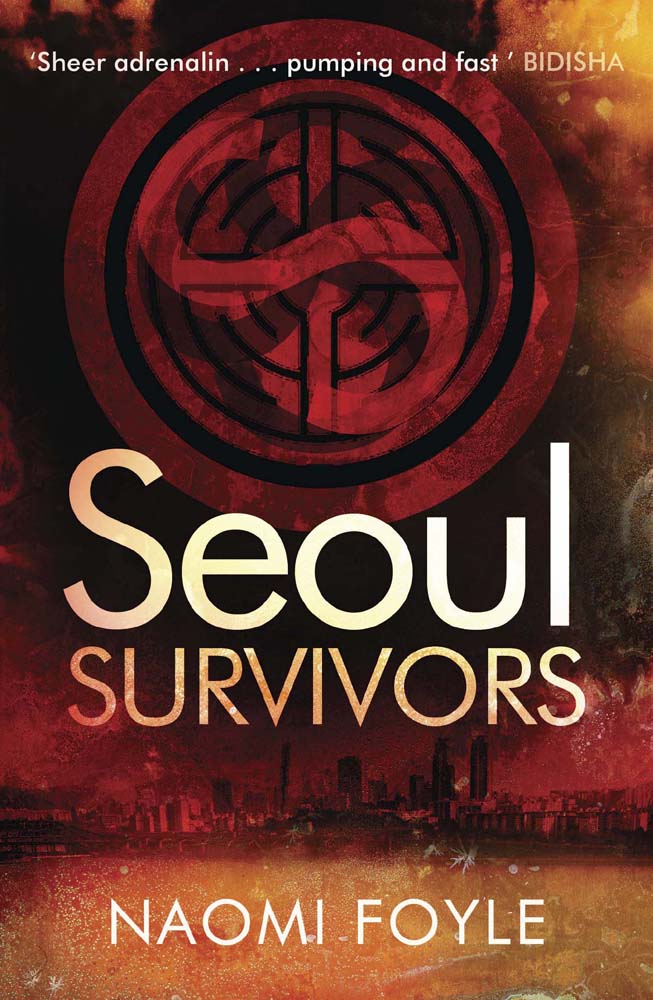 Naomi Foyle's debut novel, SEOUL SURVIVORS, is out today in North America! Published by Jo Fletcher Books, here's the synopsis…
In Seoul Survivors, praised for its "impeccable plotting" by The Guardian, global warming has wreaked havoc on the planet. There is only one safe place to be: in the mountains above Seoul, glamorous Korean-American bioengineer Dr. Kim Da Mi is convinced she has found the perfect solution to save the human race. But her methods are strange and her business partner, Johnny Sandman, is a, unsavory character with many secrets.
When impetuous aspiring model Sydney flies to Seoul at the behest of her boyfriend, Johnny Sandman, and meets Dr. Kim Da Mi, she doesn't know that the scientist is engaged in a secret power struggle with Johnny that will threaten her own life.
Seduced by the visionary scientist, Sydney begins helping Kim Da Mi create a new breed of human beings to staff a revolutionary theme park: VirtuWorld. As the Winter Solstice looms, the Internet is rife with rumors that a devastating meteor called Lucifer's Hammer is heading straight toward Earth. VirtuWorld would be a haven from eco-apocalypse, but its success demands a sacrifice — just whose blood will spill is far from certain until the final pages of this tense cyber-thriller.
The novel was first published in the UK, also by Jo Fletcher Books, in 2013. Here are just a couple of reviews…
'… takes a cast of quirky characters, sets them down in a convincingly portrayed near-future South Korea, then threatens them with Lucifer's Hammer, a meteor that is scheduled to hit the planet. Beautiful Sydney Travers has come to Seoul to find her fortune as a fashion model, and finds herself involved with Canadian drug runner Damien Meadows and the silkily deceptive Dr Kim Da Mi, an ambiguously drawn possible saviour of humankind – or a demented megalomaniac. Foyle's strengths are her impeccable plotting, her rendering of a futuristic Seoul and the depiction of Sydney Travers' gradualinveiglement in the nightmare of Dr Kim's cloning experiment.' — Guardian
'A highly regarded poet and performer, Naomi Foyle has drawn on her time living in Korea to produce a detailed and fascinating debut that deals with love, betrayal and an impending apocalypse. A fast paced, riveting story set in an all-too-real dark near future, this is a character driven novel that is not for the faint-hearted.' — BSFA
'SEOUL SURVIVORS is a book that defies all expectations. Just sitting back and letting the story be what it is can lead to some pleasant surprises amidst the dark twists and turns. The true nature of it can take a while to unravel, but the never-seen-before ideas and diverse cast of characters make this one an intriguing read. It touched me, and it also shook me to my core.' — Bibliosanctum
Jo Fletcher Books has also been publishing Naomi's Gaia Chronicles. The series includes: ASTRA (published earlier this year in the US), ROOK SONG, THE BLOOD OF THE HOOPOE, and the upcoming STAINED LIGHT.