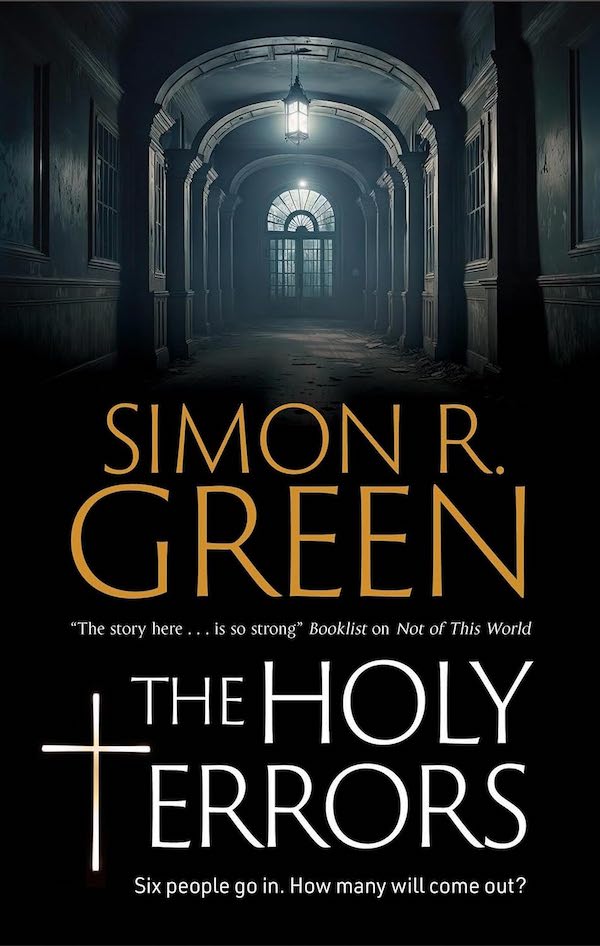 Next February, Severn House are due to publish THE HOLY TERRORS — the first novel in a new series by Simon R. Green! Here's the synopsis…
Six people locked in a haunted hall… Cameras watching their every move… And then someone dies… This first in a spine-tingling new paranormal mystery series from New York Times bestselling British fantasy author Simon R. Green will make you doubt your judgement – and believe in ghosts!
Welcome to Spooky Time, the hit TV ghost-hunting show where the horror is scripted… and the ratings are declining rapidly. What better way to up the stakes – and boost the viewership – than by locking a select group of Z-list celebrities up for the night in The Most Haunted Hall in England (TM) and live-streaming the 'terrifying' results?
Soon Alistair, a newly appointed Bishop, actress Diana, medium Leslie, comedian Toby and celebrity chef Indira are trapped inside Stonehaven town hall, along with June, the host and producer of the show. The group tries to settle in and put on a good show, but then strange things start happening in their hall of horrors.
What is it about this place – and why is the TV crew outside not responding? Are they even on air? Logical Alistair and intuitive Diana attempt to keep the group's fears at bay and rationalize the odd events, but there are things that just can't be explained within reason… Can the pair stop a cold-blooded would-be killer – even if it's come from beyond the grave?
This locked-room mystery with a paranormal twist is classic Simon R. Green, featuring his trademark humour and imagination, irresistible characters, and thoroughly entertaining plotting.
The novel will be available on February 6th, in the UK and North America.
Severn House also publishes Green's acclaimed Gideon Sable and Ishmael Jones mystery series.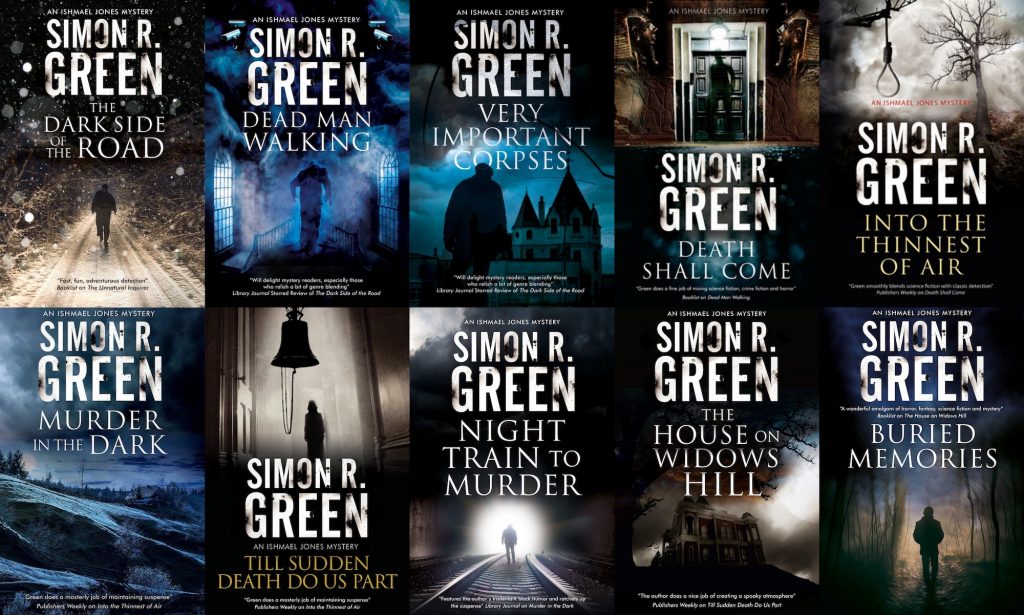 Zeno represents Simon R. Green in the UK and Commonwealth, on behalf of the JABberwocky Literary Agency in New York.