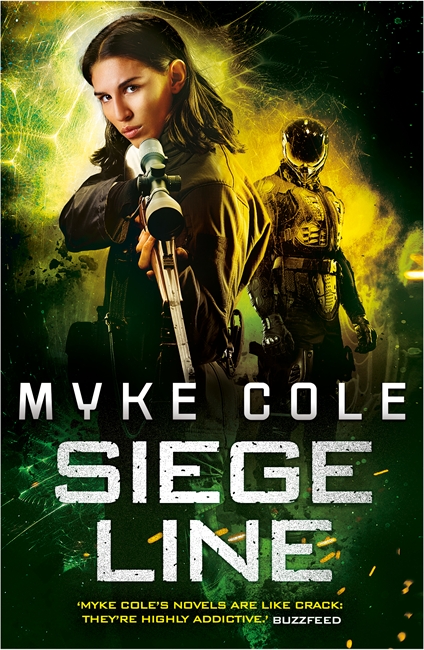 The wait is finally over! Myke Cole's SIEGE LINE, the final book in the critically-acclaimed Reawakening (aka Operator) trilogy, is out now in the UK! Published by Headline, here's the synopsis…
The Gemini Cell has taken everything from former Navy SEAL James Schweitzer: his family, his career, his life. Schweitzer knows the only way he can stop running, the only way to keep his son safe, is to destroy the Cell once and for all.
But out of control and fighting a secret war against the government it once served, the Cell will not be destroyed easily. Its Director has been sent to the far reaches of the subarctic to search for a secret that could allow the Cell to seize control of the country.
Schweitzer must move fast and join with the elite warriors of both America and Canada in a bid to get there first…
Headline has also published the first two novels in the Reawakening series — GEMINI CELL and JAVELIN RAIN. They have also published Cole's first critically-acclaimed trilogy, Shadow Ops, which is set chronologically after the Reawakening novels: CONTROL POINT, FORTRESS FRONTIER and BREACH ZONE.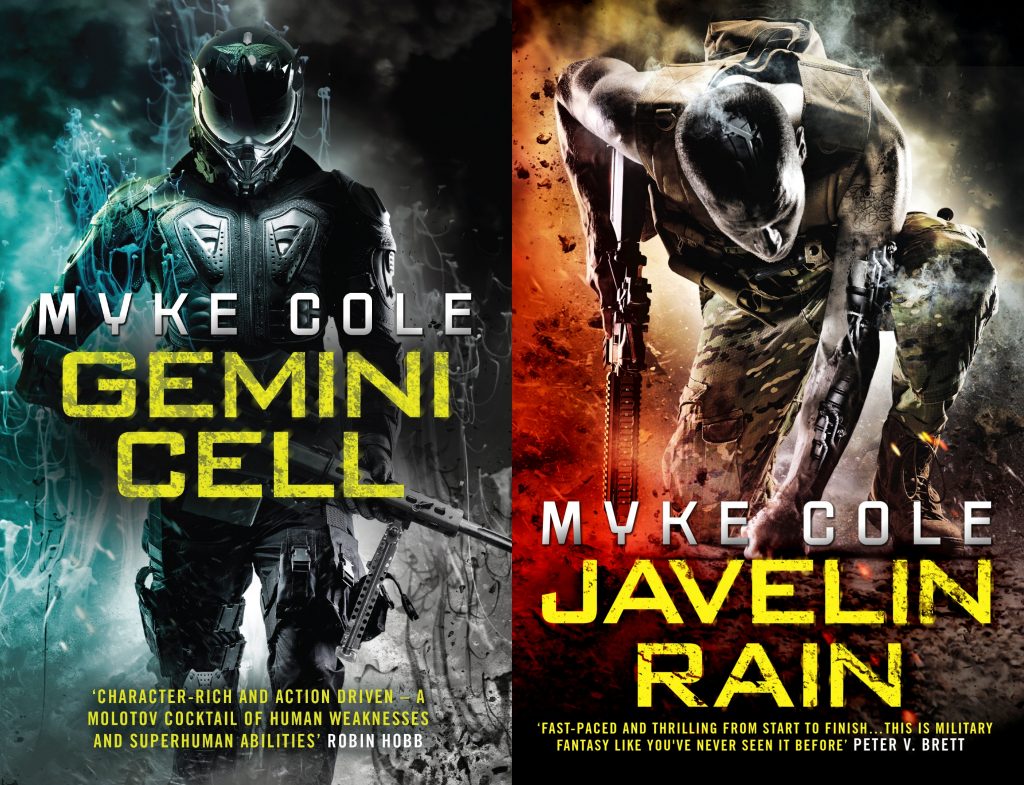 Here is some of the aforementioned critical acclaim the Reawakening series has received…
'[SIEGE LINE is] a book you can pick up easily, even if you're new to the world, but you're going to want to go back and read the rest anyway. They're that good: sharp, fast-paced military fantasy, as only Myke Cole could have written them.' — B&N Sci-Fi & Fantasy Blog
'SIEGE LINE is military fantasy with heart and soul. Definitely one of the books to read this year. Or any year!' — Fantasy Hotlist
'Cole has matured as a novelist throughout the Shadow-Ops and Gemini Cell trilogies. SIEGE LINE is beautifully written with near perfect pacing. It is action packed with nail-biting fight sequences, close escapes, and terrible losses. The cast of characters is exceptionally well drawn.' — Qwillery
'If you can say one thing about Myke Cole, it is that he can tell one helluva story, balancing character, plot, thoughtfulness, and emotion remarkably well… Whether we see more of this world or any other Cole chooses to share with readers, I will be at the front of the line ready to read his tale(s). Highly Recommended.' — SFF World on SIEGE LINE
'The finale of a trilogy, SIEGE LINE has all the qualities which make Cole's works so much fun. It's a fast-paced, hard hitting thriller, with some interesting supernatural elements… This blend of military urban fantasy makes up a very tasty brew indeed.' — Sci-Fi & Fantasy Reviews
'Myke Cole continues to explore the double-edged nature of magic… easily the darkest novel in the series so far. However, it's also one of Myke Cole's best novels so far… captivating… great, vital speculative fiction.' — Tor.com on JAVELIN RAIN
'The action is pretty much non-stop from the first page to the last… His unique blend of might and magic is unlike anything else currently being written. I'm eager to see what else he has in store for us.' — SF Crowsnest on JAVELIN RAIN
'With GEMINI CELL, Cole has nailed the characters better than ever before, weaving together a heartbreaking story of a Navy SEAL and his wife as they're separated by death… an excellent story that looks deep into something the military community faces each day: the prospect of losing a loved one to combat operations far from home, and coping with that loss in the days, weeks and months after the fact… a unique story from the experiences of the War on Terror… GEMINI CELL, like its siblings, demonstrates the complexity of the world in which Cole can tell numerous stories, each unique, thought-provoking and entertaining all at once.' — io9.com
'With each book, Myke Cole levels up, and GEMINI CELL is no exception. This is Cole's best work to date—a blending of magic, action, and romance that fans of Cole and first-timers alike will love… Fans of Cole know he can plot a fast-moving, page-turning story that you'll read late into the night. Cole has a knack for writing action sequences that are crisp, clear, and exciting. Even more important, those sequences have consequences, and they change the characters involved… Whether this is your fourth Myke Cole book or your first, go pick up GEMINI CELL right away. It's the best yet, but like the rest of Cole's books, it makes me eager for the next one.' — Fantasy Faction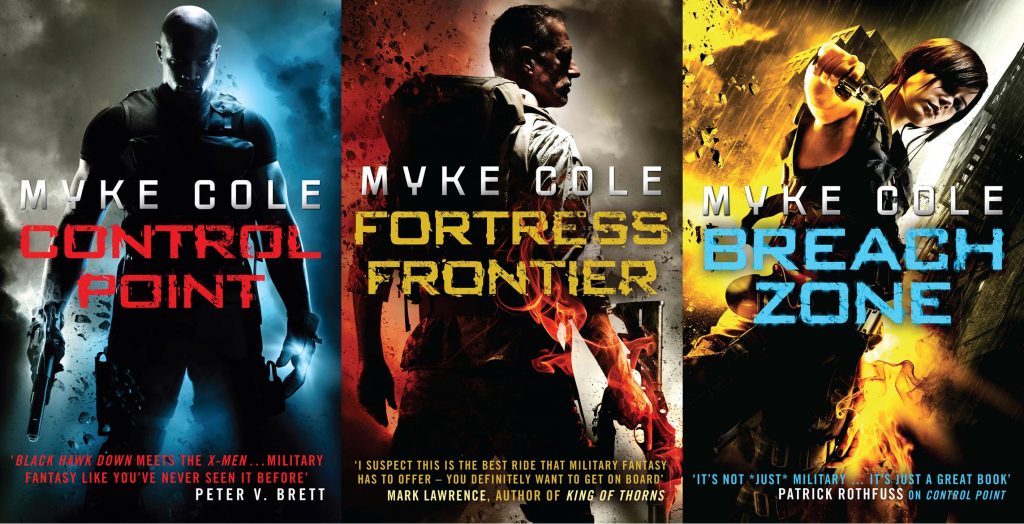 Zeno represents Myke Cole in the UK and Commonwealth, on behalf of the JABberwocky Literary Agency in New York.