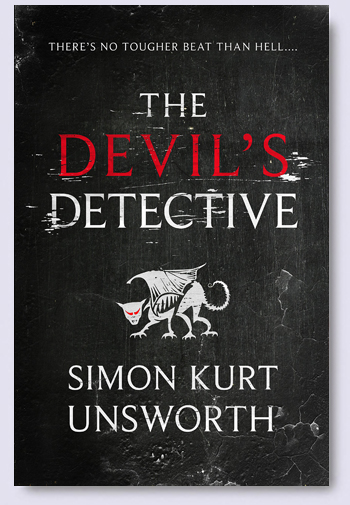 We shared the US cover for THE DEVIL'S DETECTIVE, Simon Kurt Unsworth's upcoming new novel, a short while ago, and we're happy to now share the UK cover! Due to be published by Del Rey UK in March 2015, here's the synopsis…
Welcome to Hell…
…where skinless demons patrol the lakes, gardens of flame burn things into existence, and the waves of Limbo wash against the outer walls with the souls of the Damned floating on their surface, waiting to be collected.
When an unidentified, brutalised body is discovered, the case is assigned to Fool, one of Hell's detectives, known as 'Information Men'. With no memory of his past, and no idea why this case matters to him so much, he is determined to solve the mystery…
THE DEVIL'S DETECTIVE is the first in a new horror/fantasy series. It is also due to be published in March 2015 the US, by Doubleday.