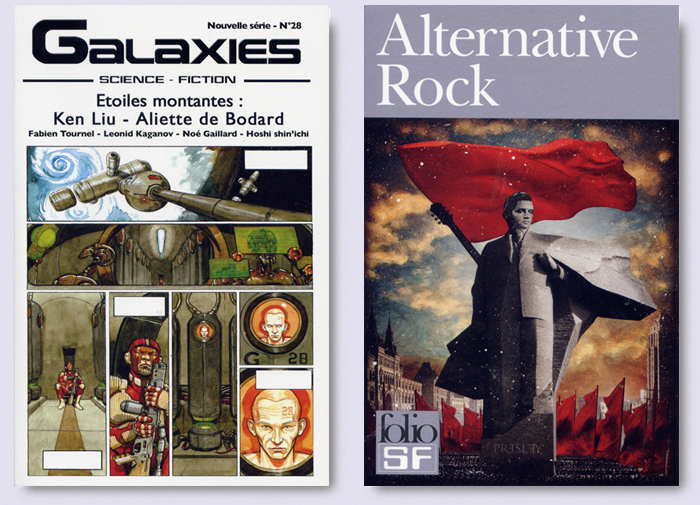 Zeno Agency clients Aliette de Bodard and Ian R. MacLeod have been shortlisted for the Grand Prix de l'Imaginaire 2015.
Both have been nominated in the "Nouvelle étrangère" category (foreign-language novella):
Aliette de Bodard's ÉPARPILLÉS LE LONG DES RIVIèRES DU CIEL (SCATTERED ALONG THE RIVER OF HEAVEN) – originally published in French in Galaxies n°28.
Ian MacLeod's SNODGRASS – originally published in French in ALTERNATIVE ROCK, Gallimard, Folio SF.
The winners of the various awards will be announced at la Maison de l'Imaginaire during the Étonnants Voyageurs convention, in Saint-Malo, held from 23rd-25th May, 2015.
Aliette de Bodard is the author of multiple award-winning novellas and short stories, as well as the Obsidian and Blood trilogy (Angry Robot) and the upcoming HOUSE OF SHATTERED WINGS (due to be published in the UK by Gollancz and in the US by Roc Books).
Ian R. MacLeod is the award winning author of multiple novels, including THE LIGHT AGES, THE SUMMER ISLES and SONG OF TIME. Many of Ian's novels have recently been made available in eBook format by Open Road Media.