Anne Griffin's acclaimed second novel, LISTENING STILL is out tomorrow in North America! Published by St. Martin's Press, here's the synopsis…
Jeanie Masterson has a gift: she can hear the recently dead and give voice to their final wishes and revelations. Inherited from her father, this gift has enabled the family undertakers to flourish in their small Irish town. Yet she has always been uneasy about censoring some of the dead's last messages to the living. Unsure, too, about the choice she made when she left school seventeen years ago: to stay or leave for a new life in London with her charismatic teenage sweetheart.
So when Jeanie's parents unexpectedly announce their plan to retire, she is jolted out of her limbo. In this captivating successor to her bestselling debut, Anne Griffin portrays a young woman who is torn between duty, a comfortable marriage and a role she both loves and hates and her last chance to break free, unaware she has not been alone in softening the truth for a long while.
The novel is already out in the UK, published by Sceptre. Both publishers also publish the author's debut novel, the best-selling and critically-acclaimed WHEN ALL IS SAID.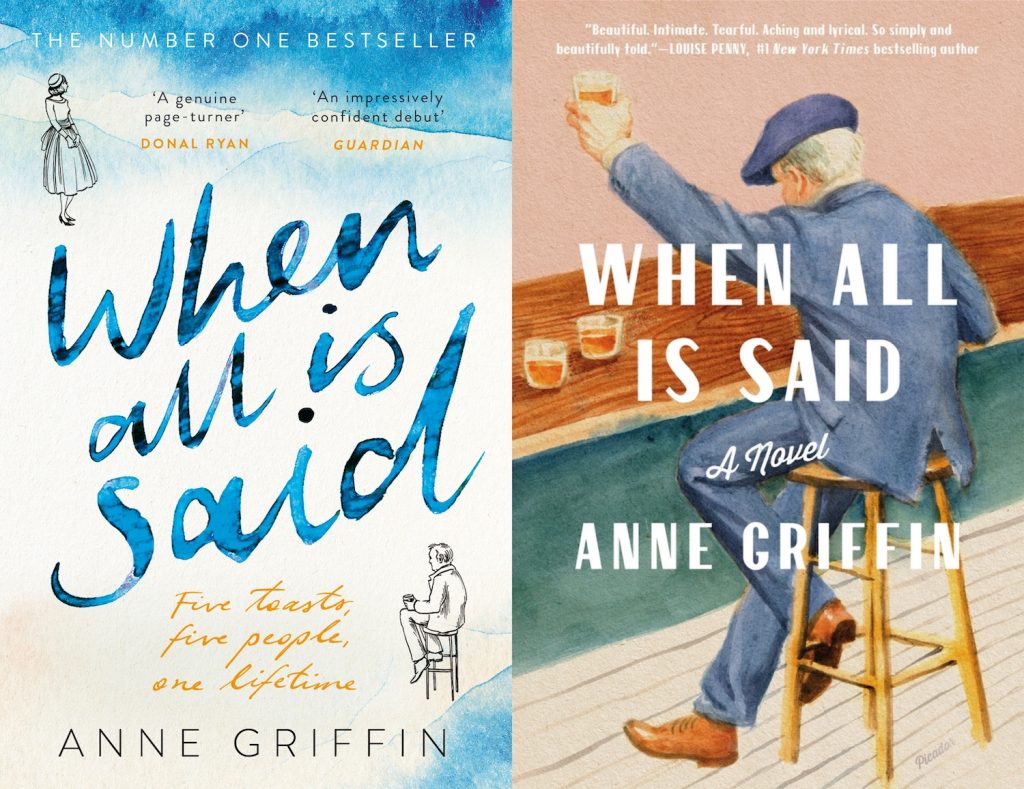 'Stunning – a book that surpasses all expectations and thoroughly cements Anne Griffin's place on the short but venerable list of writers whose work is always a must-read. A delicately-hewn delight from first sentence to last.' — Billy O'Callaghan
'Beautifully highlights the small, but important, moments of life and death' — Irish Examiner
'A warm and funny read, full of lovely characters and poignant moments' — Good Housekeeping
'Tender, gentle and warm-hearted' — Best
'A wonderfully unexpected tale of love, death and everything in between' — Graham Norton
'Outstanding… a powerful, moving novel' — Sunday Express
'Absorbing and heartwarming' — Irish Times