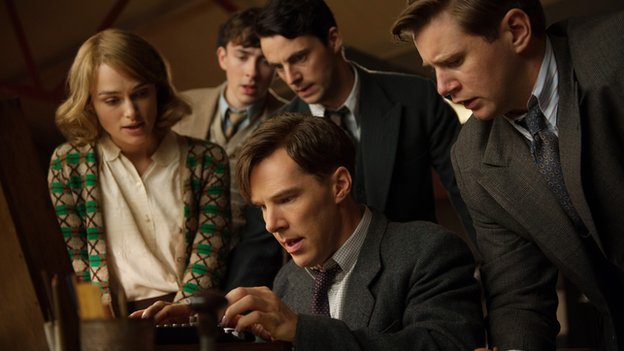 Here at Zeno Towers, we're very excited about the upcoming THE IMITATION GAME, the movie adaptation of Andrew Hodges's critically-acclaimed ALAN TURING: THE ENIGMA. Today, we have a number of great pieces of news to share with you.
First up, the BBC has reported that the movie will open the London Film Festival on October 8th at the Odeon Leicester Square. The film stars Benedict Cumberbatch as Alan Turing, with Keira Knightley, Mark Strong, Charles Dance, Mark Strong, Matthew Goode and Rory Kinnear also starring.
The film's distributor, Studio Canal, has announced that THE IMITATION GAME will receive a wider release in cinemas in the UK on November 14th, 2014.
Most exciting of all, however, is the new teaser trailer, released through Studio Canal's YouTube channel. You can also watch it below…
There have also been some excellent very early – not to mention unofficial – responses reported, following a secretive test screening in New York. London Film Festival Director Clare Stewart told the BBC that the film featured 'extraordinary performances' and that the film 'does cinematic justice to Alan Turing's vision, determination and personal story as well as his enduring impact on British history and contemporary life.' Empire Magazine were able to get their hands on a couple of new stills from the film, one of which includes Charles Dance – perhaps best known to SFF fans as Tywin Lannister in the HBO adapatation of Game of Thrones.
Andrew Hodges's biography, ALAN TURING: THE ENIGMA, is published in the UK by Vintage and in the US by Princeton University Press. It has been translated multiple times for other foreign markets. You can keep up to date on news about the film via its official Twitter account and, of course, here.