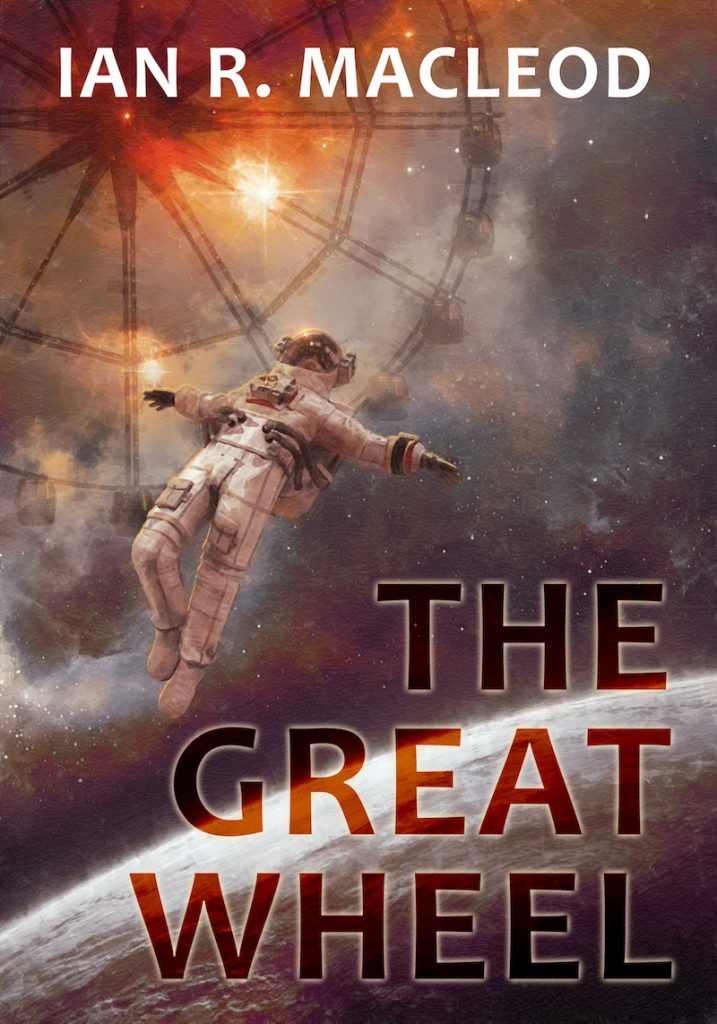 We're very happy to report that three of Ian R. MacLeod's critically-acclaimed, award-winning novels have been re-issued as eBooks! Published via the JABberwocky eBook Program, THE GREAT WHEEL, THE SUMMER ISLES, and SONG OF TIME are available now in the UK and US! Read on for more details…
Ian's debut novel, THE GREAT WHEEL (pictured above), was first published in 1997 and won the Locus Award for Best First Novel. Here's the synopsis…
This prescient and ground-breaking novel is set in a near-future where the privileged citizens of Europe shelter behind immense physical and biotechnical barriers from a world ravaged by climate change and disease. Beyond this safe existence of harvest fairs, uncomplicated religion and high tech crops lie the overcrowded souks, teeming streets and exotic religions of the vast sprawl of the Endless City which now encompasses most of North Africa.
Father John, a doubting missionary from the futuristic yet bucolic shires of the Welsh Marches, finds he must leave his ministry and the clamour of the Endless City to search across the dangerous wastelands beyond for the source of a lethal radioactive pollutant. There, in the company of a witchwoman and a young Borderer, he confronts not only his faith but also his own past, and the near-death of Hal, his comatose brother.
You can buy the novel now from Amazon UK, Amazon US, Kobo UK, Kobo US, iTunes UK, iTunes US, Barnes & Noble, and Google Play.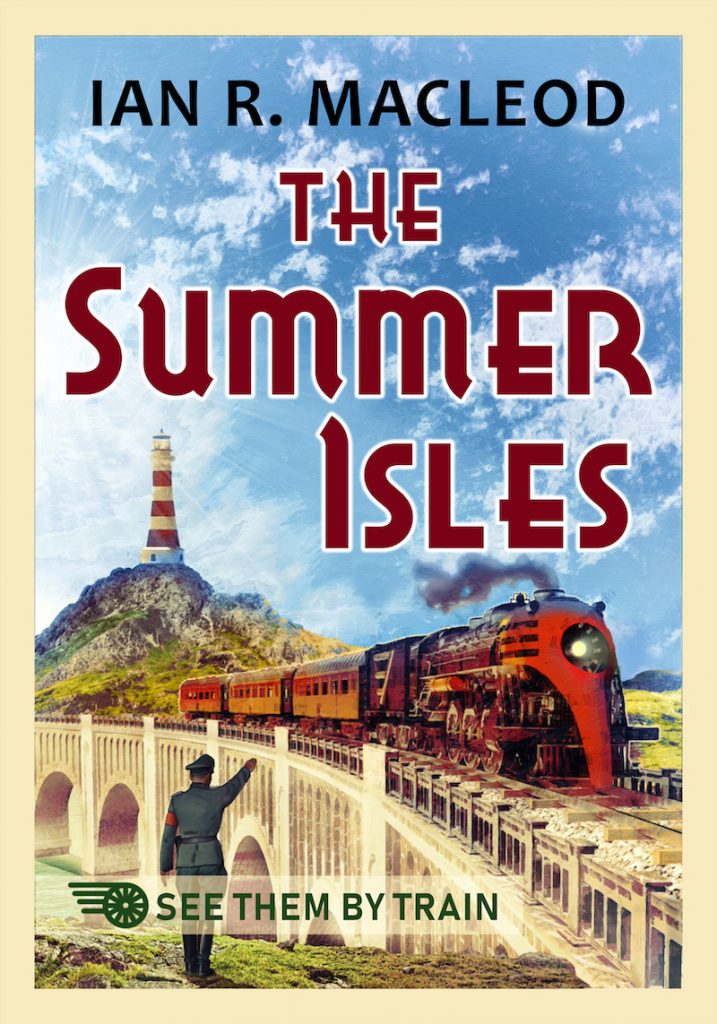 Originally published in 1998, THE SUMMER ISLES won the World Fantasy Award for Best Novella (for an earlier, shorter version) and the Sidewise Award for Long Form (2005), and was a nominee for the John W. Campbell Memorial Award for Best Science Fiction Novel and the Gaylactic Spectrum Award for Best Novel. Here's the synopsis…
What would have happened if Britain and its allies had lost the Great War? From this premise, and through the compelling story of an outsider forever struggling to make sense of, or even change, the world, The Summer Isles takes a journey into the darker side of British nationalism.
Geoffrey Brook, seemingly a successful and respected history don at a venerable Oxford college, feels his whole life is a fraud. Not only did he not go to the right schools, or attend university, but he cannot even understand Latin. That, and, in a country where intolerance and bigotry has become a national rallying cry, there's the issue of his supposedly deviant sexuality. Which, if it was discovered, would probably see him sent to a labour camp — or worse still, to the Summer Isles. It all goes back to a boy he remembers from his youth, who has now become the country's charismatic leader. But what can he do now, in a country that seems to be on the brink of cataclysm?
The novel is now available from: Amazon UK, Amazon US, Kobo UK, Kobo US, Barnes & Noble, Google Play, iTunes UK, and iTunes US.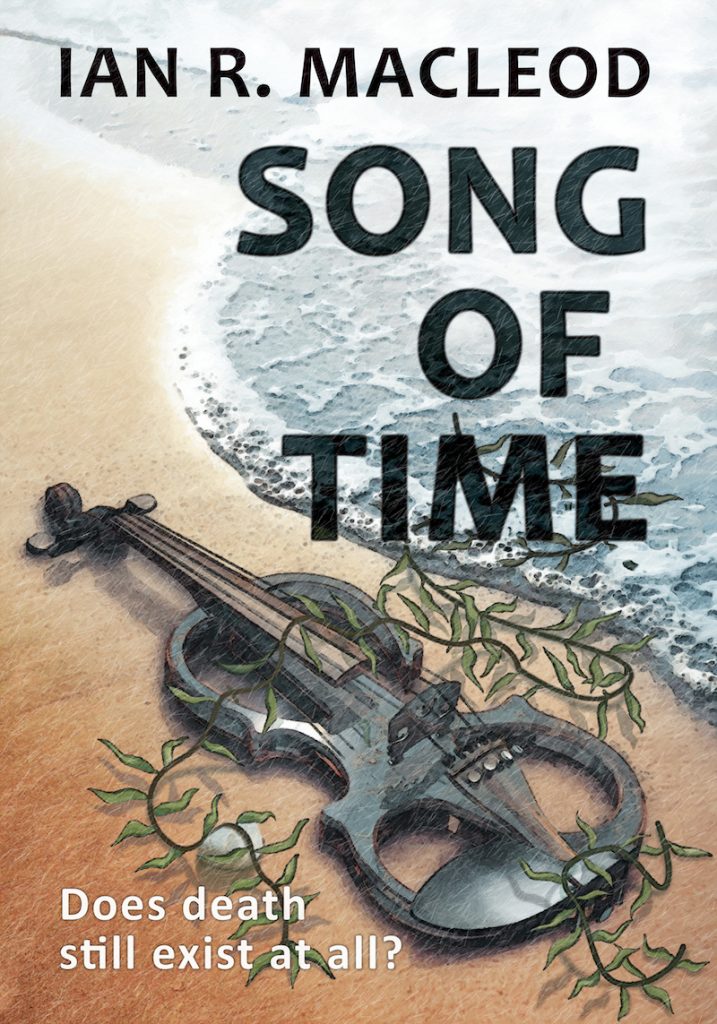 Finally, we have SONG OF TIME (first published in 2008). Winner of the Arthur C. Clarke Award for Best Novel and the John W. Campbell Award for Best Science Fiction Novel (both in 2009), here's the synopsis…
Song of Time begins with an old woman discovering a half-drowned man on a Cornish beach in the furthest days of this strange century. She, once a famous concert violinist, is close to death herself — or a new kind of life she can barely contemplate. Does death still exist at all, or has finally been extinguished? And who is this strange man she's found? Is he a figure returned from her own past, a new messiah, or an empty vessel?
Filled with love, music, death and life, and spanning the world from the prim English suburbs of Birmingham to the wild inventions of a new-Renaissance Paris to a post-apocalyptic India, Song of Time tells the story of this century, and confronts the ultimate leap into a new kind of existence, and whatever lies beyond…
You can buy the novel now from Amazon UK, Amazon US, Kobo UK, Kobo US, iTunes UK, iTunes US, Barnes & Noble, and Google Play.
As we reported a little while ago, Ian's RED SNOW novel has also been released as an eBook via the JABberwocky eBook Program. More new eBook editions of MacLeod's back catalogue are on the way, and we'll be sure to share details as soon as we have them.