We are delighted to announce that, to celebrate the release of Freda Warrington's newly re-issued and repackaged A TASTE OF BLOOD WINE, Freda will be visiting Forbidden Planet in London on Saturday 11th May (between 4-5pm) to sign copies of the book.
First published in 1992, there has been a great buzz surrounding the Titan re-releases. In addition, fans will be happy to learn that a new, never-before-published fourth book in the series, THE DARK ARTS OF BLOOD, is due to be published in October 2014.
'Not merely one of the finest fantasy novels of recent years, but one of the finest ever. Should not be missed.'  —  Brian Stableford
'Throbs with lush romanticism.'  —  The Times
'… a really, really splendid read… Freda Warrington is like a cross between Anne Rice and Kim Newman – she has the sweep of one, the cleverness of the other. Titan will be reissuing the other titles in the series throughout the year, and they're not to be missed.'  —  Starburst
Here's the synopsis…
1918. A First World War battlefield becomes the cosmic battleground for two vampires, as Karl von Wultendorf struggles to free himself from his domineering maker, Kristian.
1923. Charlotte Neville watches as her father, a Cambridge professor, fills Parkland Hall with guests for her sister Madeleine's 18th birthday party. Among them is his handsome new research assistant Karl – the man Madeleine has instantly decided will be her husband. Charlotte, shy and retiring, is happy to devote her life to her father and her dull fiance Henry – until she sees Karl…
For Charlotte, it is the beginning of a deadly obsession that sunders her from her sisters, her father and even her dearest friend. As their feverish passion grows, Karl faces the dilemma he fears the most. Only by deserting Charlotte can his passion for her blood be conquered. Only by betraying her can he protect her from the terrifying attentions of Kristian – for Kristian has decided to teach Karl a lesson in power, by devouring Charlotte.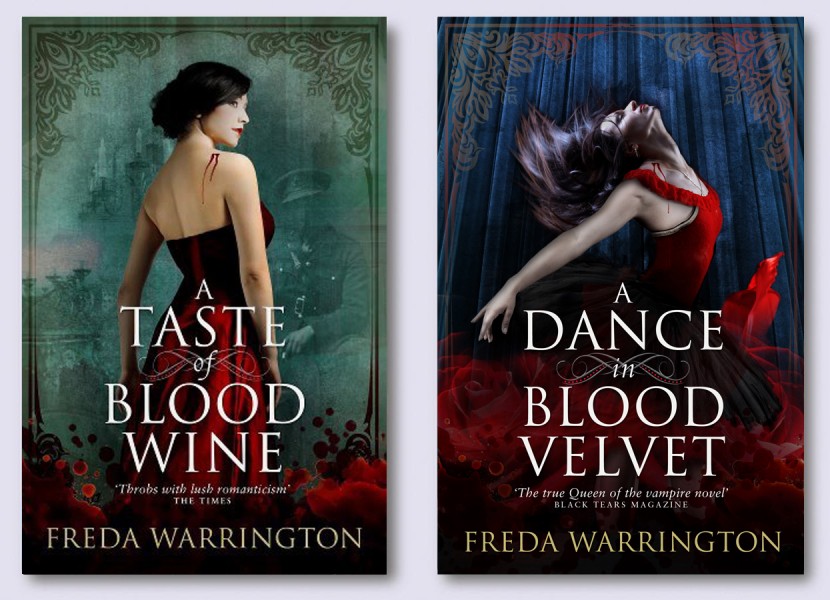 A TASTE OF BLOOD WINE (May 2013) and A DANCE IN BLOOD VELVET (October 2013)