We just wanted to take this opportunity to share with you a link to Samit Basu's latest interview, with The Hindu. Samit discusses not only his most recent graphic novel, but also the critically-acclaimed TURBULENCE and hints at his future plans.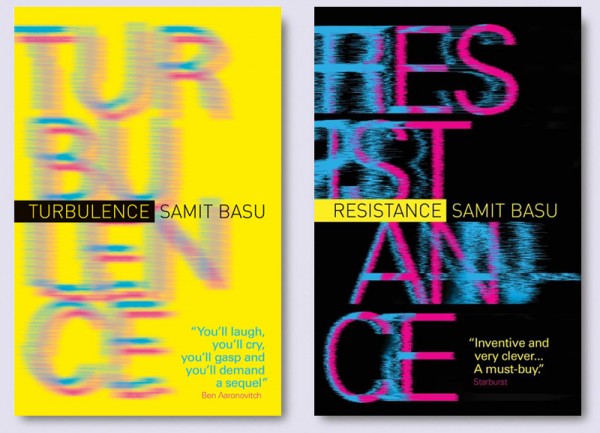 Here's the synopsis for TURBULENCE, published by Titan Books, in case you haven't caught it yet…
Aman Sen is smart, young, ambitious and going nowhere. He thinks this is because he doesn't have the right connections—but then he gets off a plane from London to Delhi and discovers that he has turned into a communications demigod. Indeed, everyone on Aman's flight now has extraordinary abilities corresponding to their innermost desires. 
Vir, an Indian Air Force pilot, can now fly. Uzma, a British- Pakistani aspiring Bollywood actress, now possesses infinite charisma. And then there's Jai, an indestructible one-man army with a good old-fashioned goal — to rule the world! 
Aman wants to ensure that their new powers aren't wasted on costumed crime-fighting, celebrity endorsements, or reality television. He wants to heal the planet but with each step he takes, he finds helping some means harming others. Will it all end, as 80 years of superhero fiction suggest, in a meaningless, explosive slugfest? 
Turbulence features the 21st-century Indian subcontinent in all its insane glory—F-16s, Bollywood, radical religious parties, nuclear plants, cricket, terrorists, luxury resorts, crazy TV shows — but it is essentially about two very human questions. How would you feel if you actually got what you wanted? And what would you do if you could really change the world?
RESISTANCE is due to be published by Titan Books in July 2014.