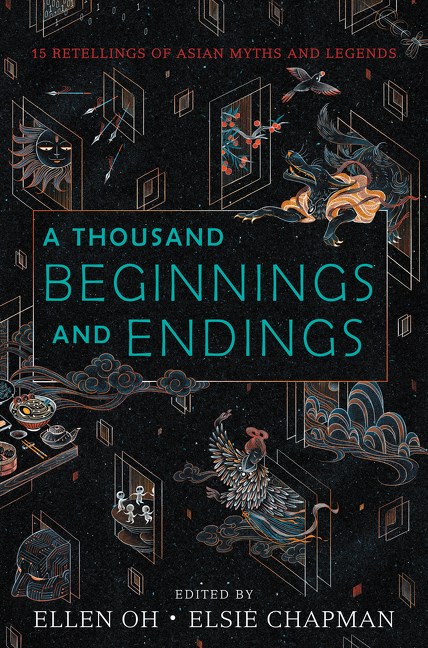 In this instalment of Short Fiction Watch, we wanted to draw your attention to Aliette de Bodard's contribution to A THOUSAND BEGINNINGS AND ENDINGS, a new anthology edited by Ellen Oh and Elsie Chapman, published by Greenwillow Books. The anthology includes 15 retellings of Asian myths and legends, and Aliette's contribution is the story "The Counting of Vermillion Beads", a re-telling of a Vietnamese myth. Here's the book's synopsis…
Star-crossed lovers, meddling immortals, feigned identities, battles of wits, and dire warnings: these are the stuff of fairy tale, myth, and folklore that have drawn us in for centuries.
Fifteen bestselling and acclaimed authors reimagine the folklore and mythology of East and South Asia in short stories that are by turns enchanting, heartbreaking, romantic, and passionate.
Compiled by We Need Diverse Books's Ellen Oh and Elsie Chapman, the authors included in this exquisite collection are: Renée Ahdieh, Sona Charaipotra, Preeti Chhibber, Roshani Chokshi, Aliette de Bodard, Melissa de la Cruz, Julie Kagawa, Rahul Kanakia, Lori M. Lee, E. C. Myers, Cindy Pon, Aisha Saeed, Shveta Thakrar, and Alyssa Wong.
A mountain loses her heart. Two sisters transform into birds to escape captivity. A young man learns the true meaning of sacrifice. A young woman takes up her mother's mantle and leads the dead to their final resting place.
From fantasy to science fiction to contemporary, from romance to tales of revenge, these stories will beguile readers from start to finish.
Aliette's latest release is the critically-acclaimed novella THE TEA MASTER AND THE DETECTIVE, published by Subterranean Press in the US, and available in eBook via the JABberwocky eBook Program.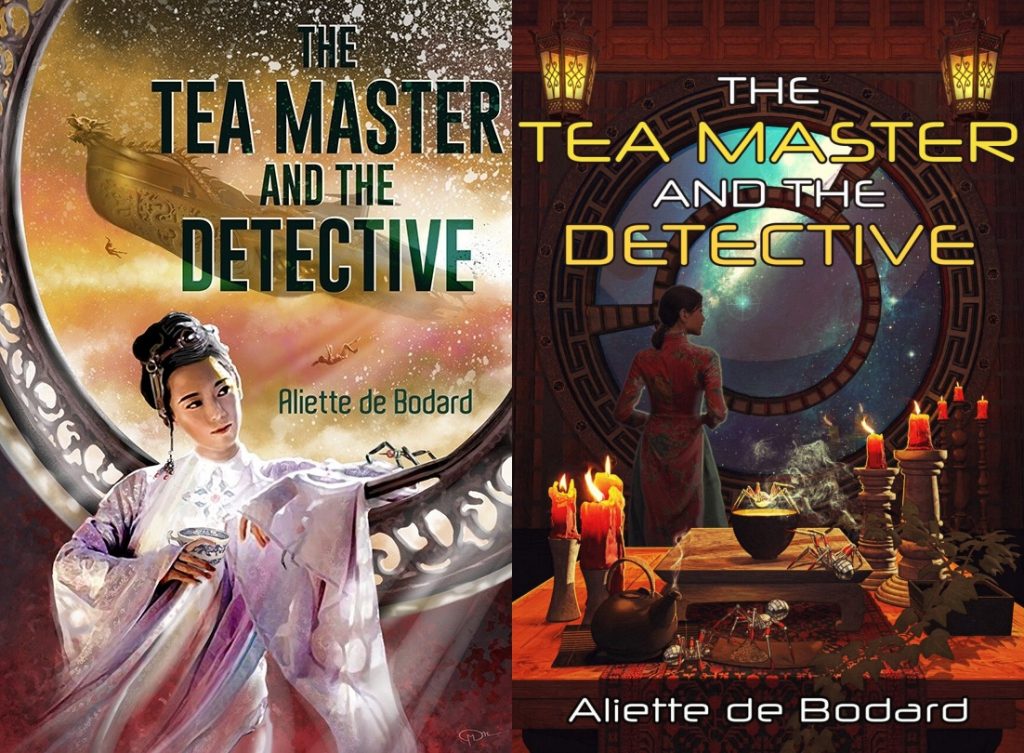 Aliette's latest series is the Dominion of the Fallen, currently at two books: THE HOUSE OF SHATTERED WINGS (winner of the BSFA Award for Best Novel, and Locus Award finalist) and THE HOUSE OF BINDING THORNS. The series is published in the UK by Gollancz, and in the US by Roc Books.