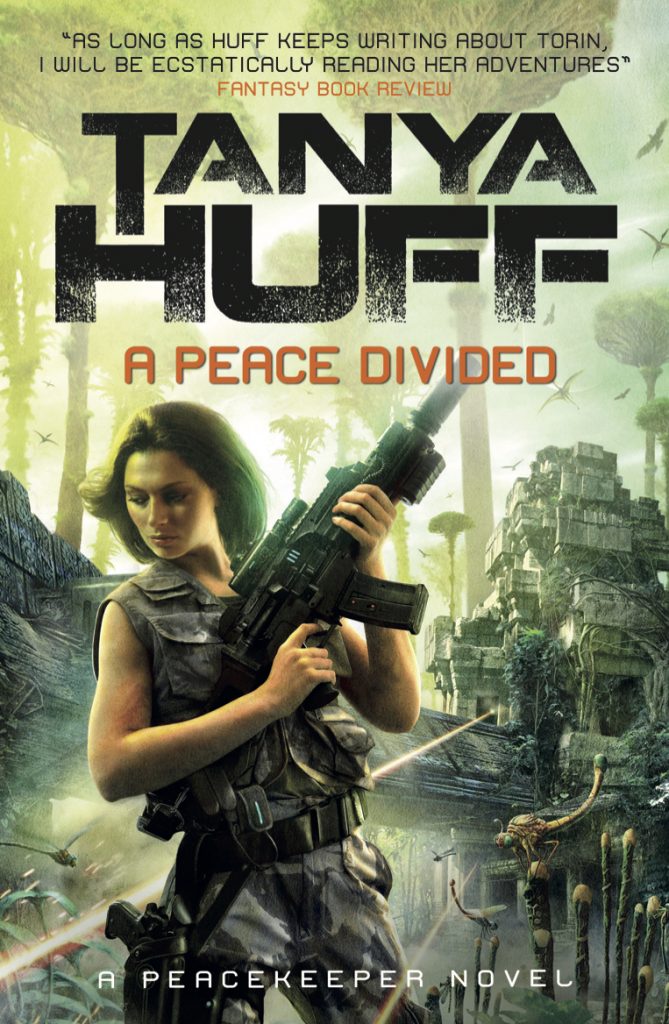 Tanya Huff's anticipated new Peacekeeper novel is published by Titan Books tomorrow in the UK! Continuing the sci-fi adventures of Torin Kerr, here's the synopsis for A PEACE DIVIDED…
Ex-Gunnery Sergeant Torin Kerr drew together an elite corps of friends and allies to take on covert missions that the Justice Department and the Corps could not officially touch.
When the scientists doing a preliminary archaeological dig on a Class Two planet are taken hostage, Torin's team is sent to free them. The situation is further complicated by the fact that the mercenaries holding them are a mix of Confederation and Primacy forces, and are looking for a weapon with power beyond anything previously known. Torin must contend with the politics of peace that have added members of the Primacy — former enemies — to her team. She will have to sift through shifting loyalties as she discovers that the line between "us" and "them" is anything but straight.
Titan Books also published the first in the series, AN ANCIENT PEACE, as well as Huff's first Torin Kerr series, the five-book Confederation sequence.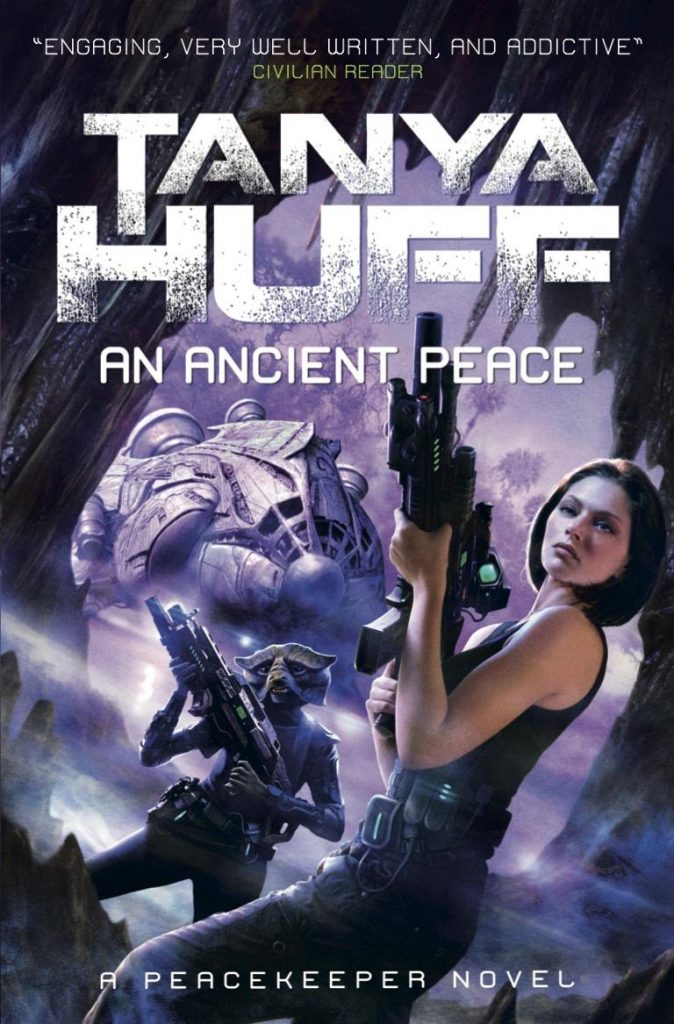 Here are some reviews for the Peacekeeper series…
'Huff's ability to communicate complex personal dynamics and deep trust through what feels like casual banter establishes the character of the team well for the reader, and solid stretches of reconnaissance and well-tuned moments of violence show Huff's military SF skills still on point.'  —  Publishers Weekly
'The action hits the planet running, Huff kicks it into high gear.'  —  RT Book Reviews
'[I] thoroughly enjoyed this fast-paced and fun "secret mission" type story, and look forward to reading the next book in the series. I definitely recommend AN ANCIENT PEACE for fans of military sci-fi.'  —  SF Revu
'This book can be read as a straight-up adventure (with obvious nods to Indiana Jones along the way), and on that level it's very entertaining. But there's more to it, if you pause to consider… I'm really looking forward to seeing where the next book goes. I think Torin Kerr has become my favorite of Huff's characters, which is saying something.'  —  Fantasy & Science Fiction
'Book two of the Peacekeeper series is a fun outing with familiar characters on a remote world that may hold the key to ending all the threats that sentient plastic holds.'  —  RT Book Reviews on A PEACE DIVIDED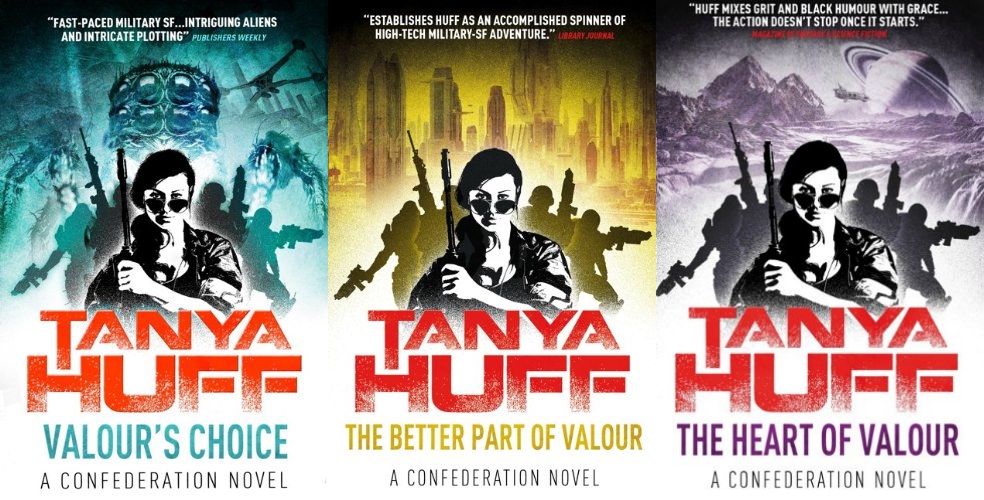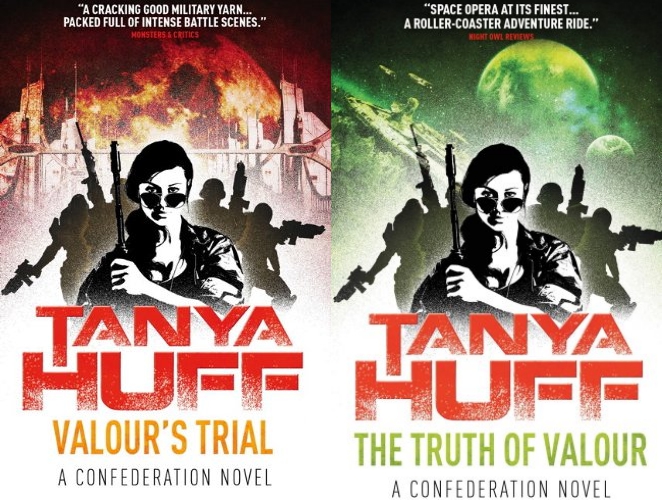 Huff's Enchantment Emporium urban fantasy series, and her stand-alone fantasy THE SILVERED, are also published in the UK by Titan.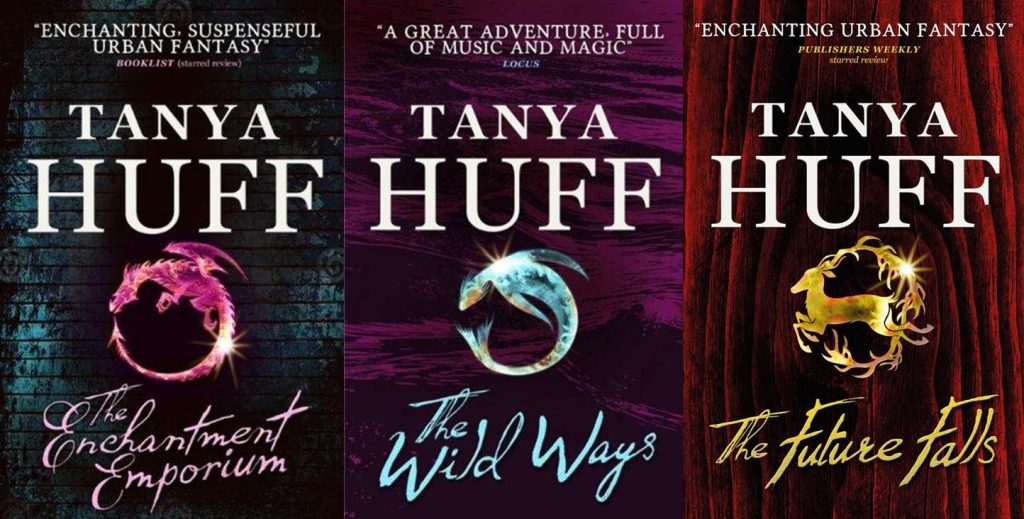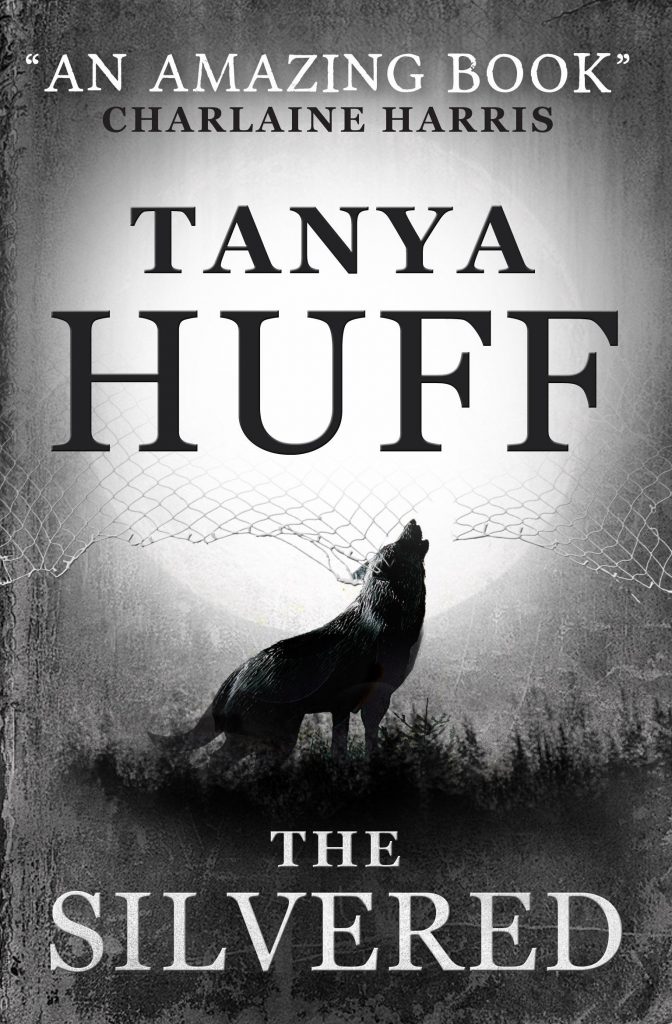 Zeno represents Tanya Huff in the UK and Commonwealth, on behalf of the JABberwocky Literary Agency in New York.