We're delighted to report that Aliette de Bodard's THREE CUPS OF GRIEF, BY STARLIGHT has won an Ignotus Award! Given by Spain's Asociación Española de Fantasía, Ciencia Ficción y Terror, the story won the award for Foreign Story. First published in Clarkesworld #100, the Spanish translation, TRES TAZAS DE AFLICCIÓN A LA LUZ DE LAS ESTRELLAS is available on Cuentos para Algernon.
THREE CUPS OF GRIEF, BY STARLIGHT also won a BSFA Award for Best Short Story (2015), and was a Finalist for the Locus Award for Best Short Story (2016) and also for the Eugie Foster Memorial Award for Short Fiction (2016).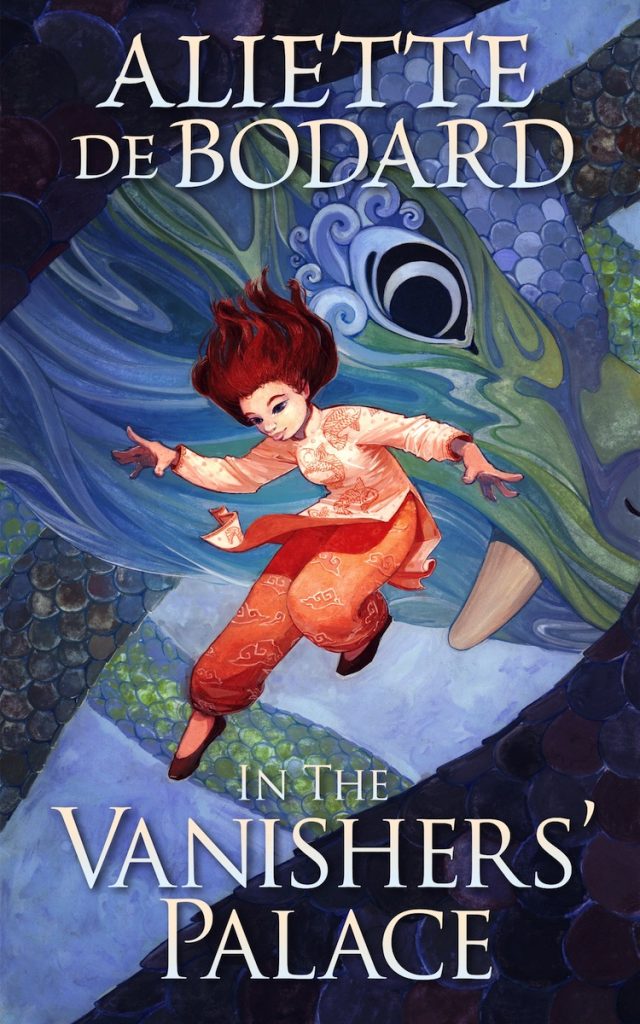 Aliette's latest novel is the critically-acclaimed IN THE VANISHERS' PALACE, published via the JABberwocky eBook Program. Here's the synopsis…
A dark retelling of Beauty and the Beast from the award-winning author of the Dominion of the Fallen series.
When failed scholar Yên is sold to Vu Côn, one of the last dragons walking the earth, she expects to be tortured or killed for Vu Côn's amusement. But Vu Côn, it turns out, has a use for Yên: she needs a scholar to tutor her two unruly children. She takes Yên back to her home, a vast, vertiginous palace-prison where every door can lead to death. Vu Côn seems stern and unbending, but as the days pass Yên comes to see her kinder and caring side. She finds herself dangerously attracted to the dragon who is her master and jailer. In the end, Yên will have to decide where her own happiness lies — and whether it will survive the revelation of Vu Côn's dark, unspeakable secrets…
The author's current on-going series is the award-winning Dominion of the Fallen, published by Gollancz  (UK) and Roc Books (US).