Tomorrow, Orbit Books are re-issuing the first two volumes in Elizabeth Moon's critically-acclaimed sci-fi series Vatta's War in the UK!
TRADING IN DANGER, the first novel in the series, introduces readers to Ky Vatta…
Ky Vatta is a highly promising military cadet with a great future ahead of her, until an insignificant act of kindness makes her the focus of the Academy's wrath. She is forced to resign, her dreams shattered.
For the child of a rich trading family, this should mean disgrace on a grand scale. And yet, to her surprise, Ky is offered the captaincy of a ship headed for scrap with its final cargo.
Her orders are absolutely clear, but Ky quickly sees potential profit in altering the journey. Because, whatever the risks, it's in her blood to trade – even if the currency is extreme danger.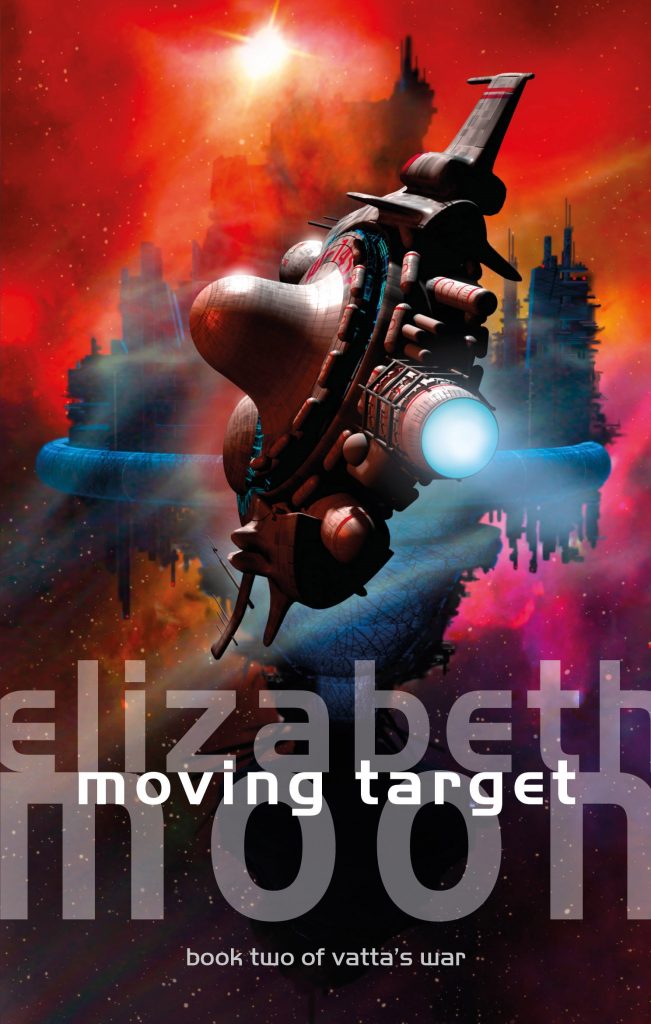 And here's the synopsis for the second book, MOVING TARGET…
Ky Vatta was a military cadet destined for great things, until an act of kindness incurred her Academy's wrath and ended her career.
Instead of the expected disgrace, her rich trader family gave her captaincy of a small ship, to sell for scrap. In flagrant disregard of orders, she saw the opportunity to make a profit and save the ship.
Several upgrades later, Ky is determined to retain the ship and her independence in the cut-throat world of interplanetary trading. But a threat emerges that challenges even her sharp wits and, if she survives, could leave the military forever in her debt…
Here are just a few of the great reviews the series has received…
'Mercenaries, pirates, and her Aunt Gracie's fruitacakes, a fun adventure full of thrills and touches of humor.' — Locus on TRADING IN DANGER
'Absorbing, fairly low-key complications and agreeable character development: an auspicious series opener.' — Kirkus on TRADING IN DANGER
'Moon's reputation as one of the best female sci-fi writers will be enhanced by TRADING IN DANGER. Witty and well-intentioned yet a bit boneheaded, Ky is a heroine well-suited to the bumpy ride Moon takes her on. A mix of space opera, military science fiction and human drama, this is an exciting and often touching novel.' — RT Book Reviews
'A superior novel, and if there is any justice it will bring Elizabeth Moon the praise and popularity she deserves.' — SciFi.com on TRADING IN DANGER
'Excellent plotting and characters support the utterly realistic action sequences: swift, jolting, confusing, and merciless. It's a corker!' — Kirkus on MOVING TARGET
'Kylara Vatta lets loose in this rip-roaring sequel. The charm lies in Moon's deft characterizations, especially the exorcism of Ky's guilt over her family's deaths. There's plenty of shipboard and dockside action, plus authentically grungy space-station settings. Former Marine Moon has a genuine hoorah series going for her.' — Publishers Weekly on MOVING TARGET
'This is a satisfying adventure with an engaging captain and crew.' — Denver Post on MOVING TARGET
Moon's most recent series is Vatta's Peace, a follow-up series to Vatta's War: COLD WELCOME and INTO THE FIRE, which are also published by Orbit Books in the UK.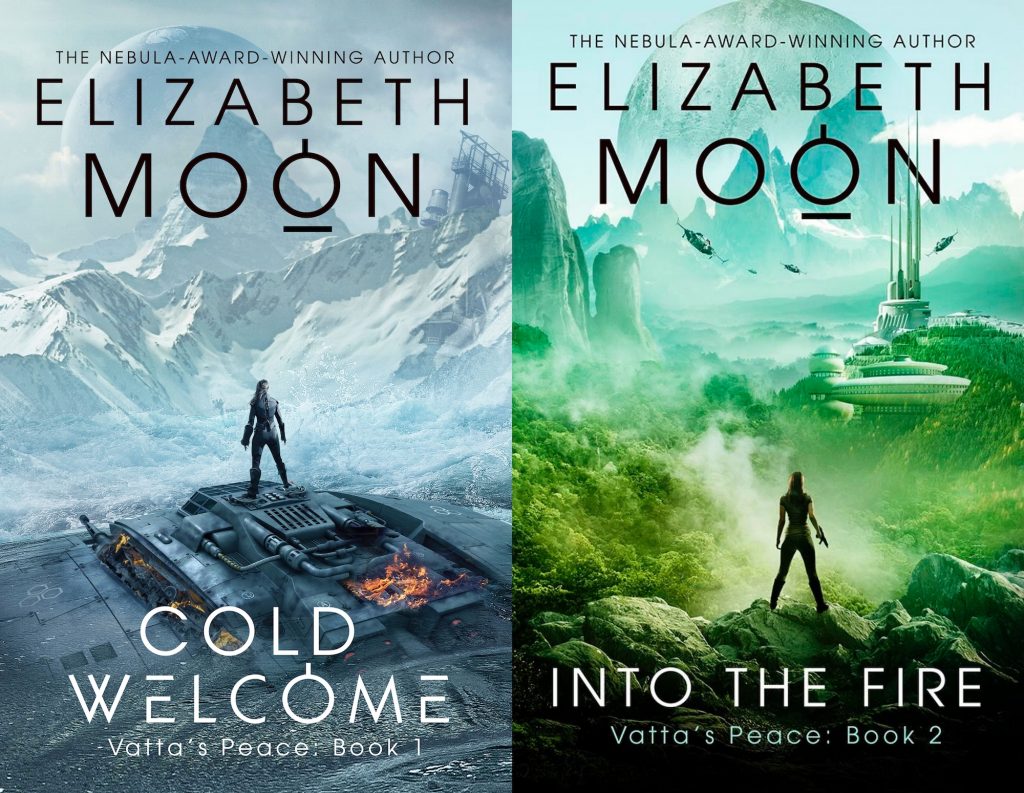 Elizabeth Moon is also the award-winning author of SPEED OF DARK, which is also published in the UK by Orbit Books.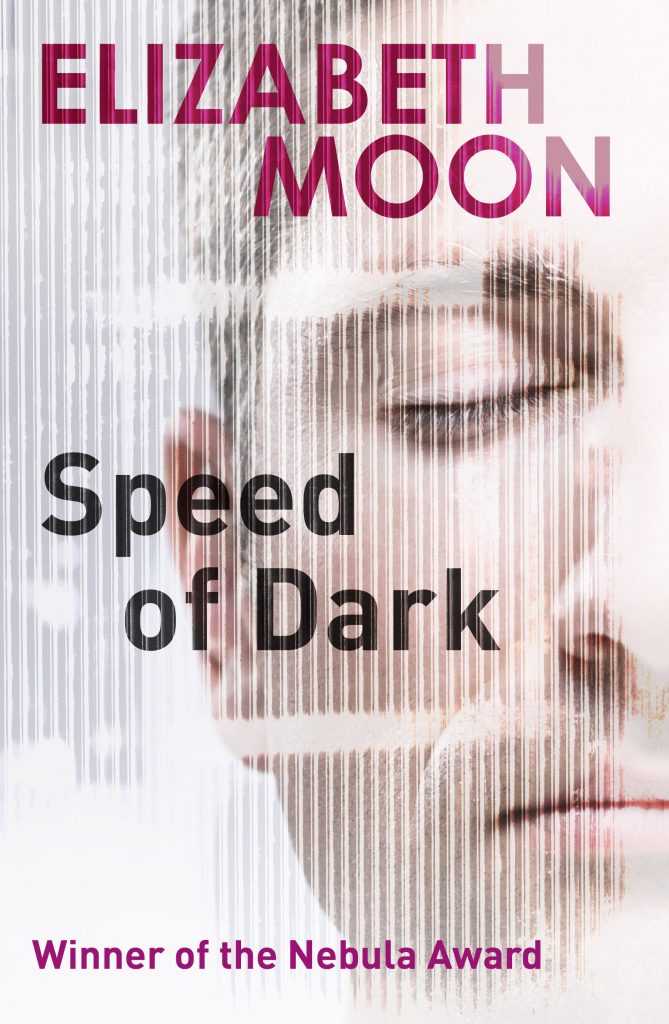 Zeno represents Elizabeth Moon in the UK and Commonwealth, on behalf of the JABberwocky Literary Agency in New York.