This past weekend, the Hugo Awards were announced, and we're very happy to share that Brandon Sanderson was the winner of two awards!
Brandon's THE EMPEROR'S SOUL won the best Novella category. THE EMPEROR'S SOUL is published by Tachyon Publishing in the US, and Gollancz in the UK.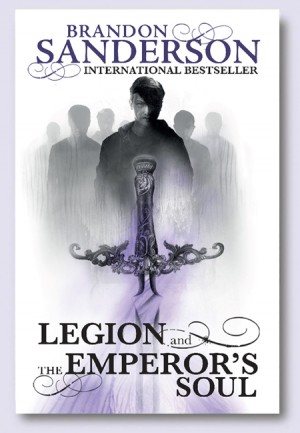 As we reported on the website a few days ago, Gollancz recently published THE EMPEROR'S SOUL alongside Brandon's other novella, LEGION, in a single Hardcover edition in the UK.
In addition, Brandon's work as part of the Writing Excuses team won in the Best Related Work category. (Others involved in Writing Excuses are Dan Wells Mary, Robinette Kowal, Howard Tayler and Jordan Sanderson.)
Congratulations to Brandon and all the other winners!
Zeno represents Brandon Sanderson in the UK and Commonwealth, on behalf of JABberwocky Literary Agency in New York.