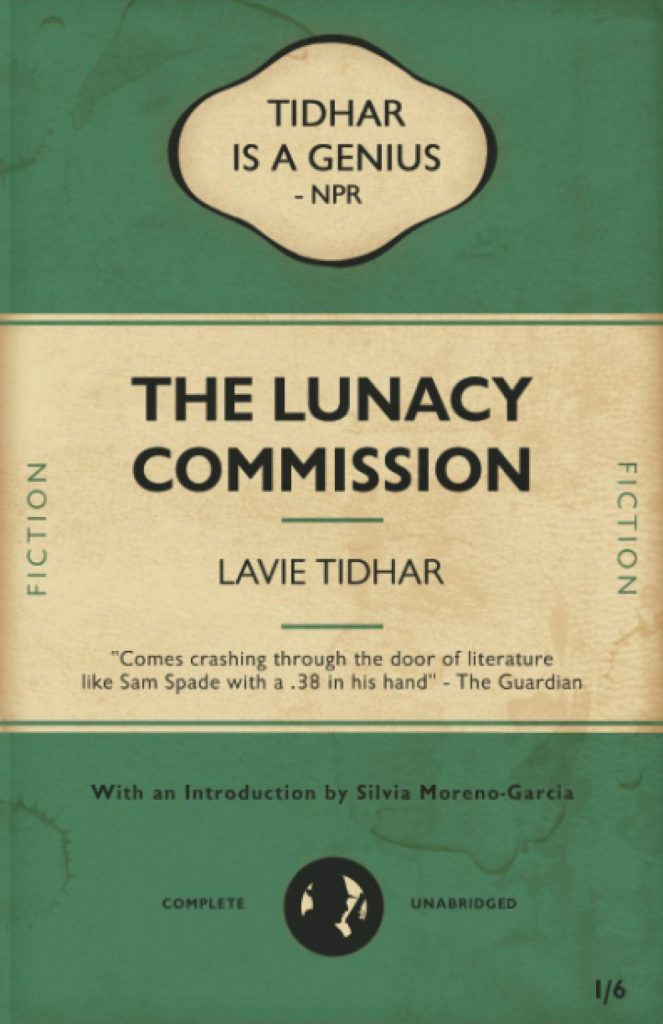 Lavie Tidhar's new short story collection, starring Wolf, THE LUNACY COMMISSION is out now! Published by JABberwocky, it is available in eBook and print-on-demand editions. Here's the synopsis…
Lavie Tidhar's ground-breaking, award winning novel A Man Lies Dreaming introduced Adolf Hitler as a down-at-heels private detective, forced to eke out a miserable living in 1930s London. Forgotten by history, the man now calling himself Wolf is the lowest of the low, suffering fresh humiliations at every turn.
Now Wolf is back, in five darkly comic new stories that see him take on blackmail, murder, and theft – not to mention his old comrades.
A brilliant alternate history noir with a heart, these stories are in turn shocking, horrifying and comic, as could only come from the mind of World Fantasy Award winner Lavie Tidhar.
Wolf is also the protagonist from Tidhar's critically-acclaimed, award-winning A MAN LIES DREAMING, which is also published by JABberwocky in North America. The novel will be re-issued in the UK by Head of Zeus, on April 15th.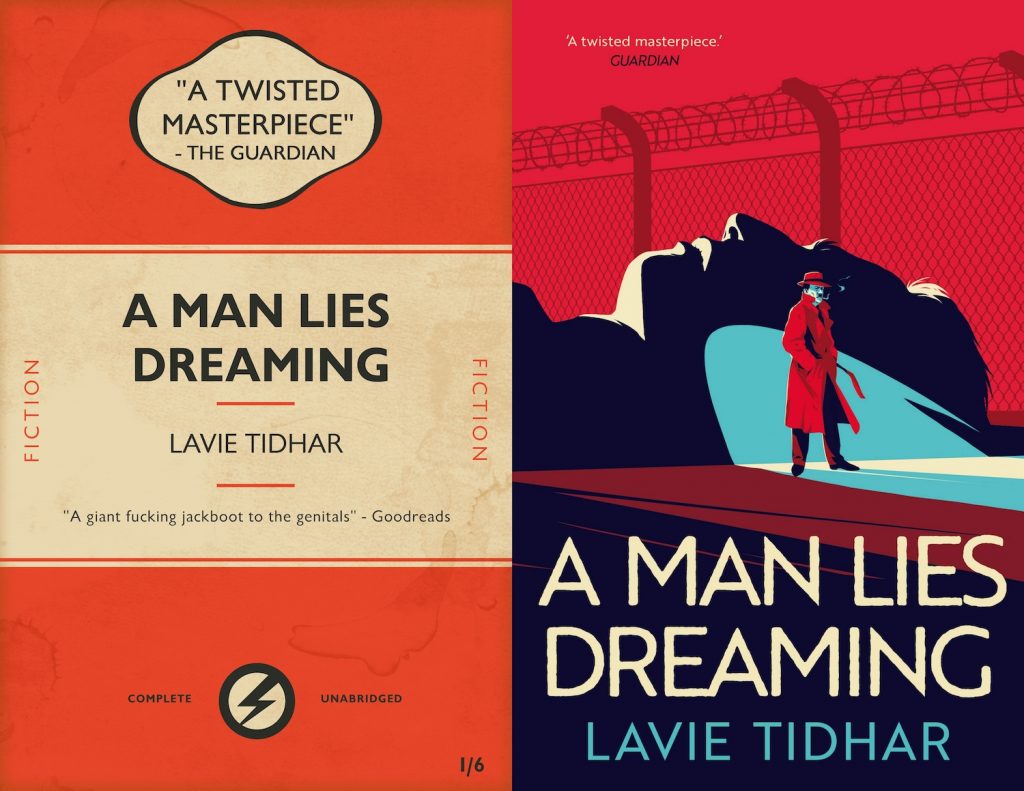 Both of the superb JABberwocky editions' covers are by Sarah Anne Langton.
The eBook edition of THE LUNACY COMMISSION is available from all major retailers (POD edition via Amazon and Barnes & Noble):