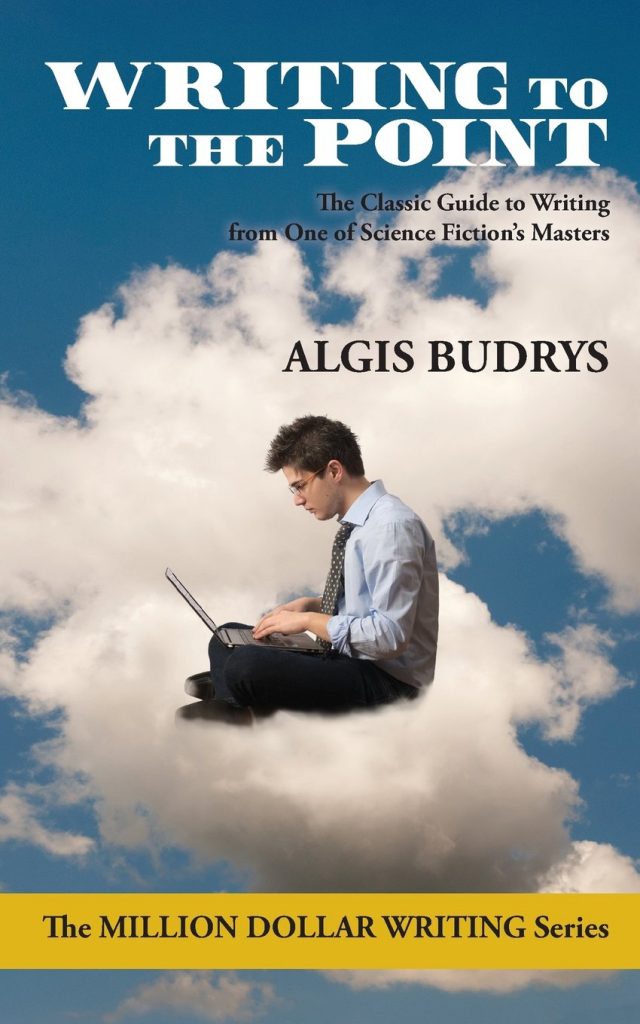 In this instalment of out Backlist Plug series, we wanted to draw your attention to Algis Budrys's WRITING TO THE POINT. Considered one of the best writing guides, it is published by WordFire Press. Here's the synopsis…
The classic work of writing instruction back in print! The complete, concise guide to writing fiction that sells from one of the most popular instructors of the Writers of the Future and Clarion workshops. Get a master's competitive edge in the writing business. Bestselling writer, editor and renowned writing teacher Algis Budrys, known as "AJ" to his many students, has distilled his fifty years of success into Writing to the Point. Write better stories. Fix mistakes in your current stories. Writing to the Point contains all the writing articles that appeared in the classic tomorrow Magazine, re-edited and expanded. Algis Budrys has taught hundreds of people at scores of workshops, and was a well-known critic, editor, and author in his own right.
Budrys was a master science fiction storyteller. A handful of his novels are available as eBooks via Open Road Media: ROGUE MOON, MICHAELMAS, WHO?, FALLING TORCH, THE FURIOUS FUTURE (a short story collection), and HARD LANDING.