Announced late last week, we are very happy to share the news that Lavie Tidhar and Aliette de Bodard have been nominated for Seiun Awards in Japan!
In the Best Translated Novel category, we have Lavie's A MAN LIES DREAMING. Published in Japan by 竹書房 (Takeshobo), as 黒き微睡みの囚人, here's the synopsis…
The novel won the Jerwood Fiction Uncovered Award when it was first published in the UK. It was recently re-issued as an eBook by JABberwocky, with a cover by Sarah Anne Langton (above). Here's the English-language synopsis…
Deep in the heart of history's most infamous concentration camp, a man lies dreaming. His name is Shomer, and before the war he was a pulp fiction author. Now, to escape the brutal reality of life in Auschwitz, Shomer spends his nights imagining another world – a world where a disgraced former dictator now known only as Wolf ekes out a miserable existence as a low-rent PI in London's grimiest streets.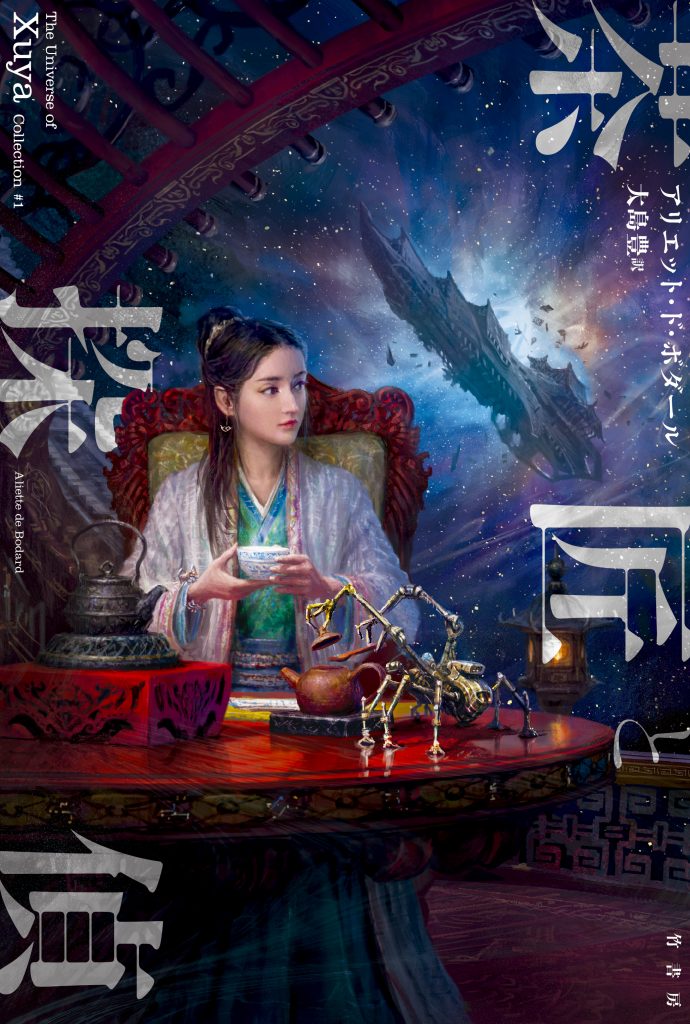 Aliette's 'Memorials' is nominated in the Best Translated Story category. Available in Japan as part of the Xuya anthology, 茶匠と探偵, published by 竹書房. Here's the synopsis for the collection…
星々は語らない。淡く見えるとも強く輝く――
探偵と元軍艦の宇宙船がコンビを組み深宇宙(ディープ・スペーシズ)での事件を解決する表題作の他、異文化に適応しようとした女性が偽りの自分に飲み込まれる「包嚢」、宇宙船を身籠った女性と船の設計士の交流を描く「船を造る者たち」、少女がおとぎ話の真実を知る「竜が太陽から飛びだす時」。
"アジアの宇宙"であるシュヤ宇宙を舞台に紡ぐ全9篇。
現代SFの最前線に立つ作家、日本初の短篇集。
【収録作品一覧】
「蝶々、黎明に墜ちて」("Butterfly, Falling at Dawn")
「船を造る者たち」("The Shipmaker")
「包嚢」("Immersion")
「星々は待っている」("The Waiting Stars")
「形見」("Memorials")
「哀しみの杯三つ、星明かりのもとで」("Three Cups of Grief, by Starlight")
「魂魄回収」("A Salvaging of Ghosts")
「竜の太陽から飛びだす時」("The Dragon That Flew Out of the Sun")
「茶匠と探偵」("The Tea Master and the Detective")
The stories included in 茶匠と探偵 are available in English in THE TEA MASTER AND THE DETECTIVE and OF WARS, AND MEMORIES, AND STARLIGHT — both published by Subterranean Press. The former is also available in the UK, published by JABberwocky.
Here's the synopsis for OF WARS, AND MEMORIES, AND STARLIGHT…
A major first collection from a writer fast becoming one of the stars of the genre… Aliette de Bodard, multiple award winner and author of The Tea Master and the Detective, now brings readers fourteen dazzling tales that showcase the richly textured worldbuilding and beloved characters that have brought her so much acclaim.
Come discover the breadth and endless invention of her universes, ranging from a dark Gothic Paris devastated by a magical war; to the multiple award-winning Xuya, a far-future space opera inspired by Vietnamese culture where scholars administrate planets and sentient spaceships are part of families.
In the Nebula award and Locus award winning "Immersion", a young girl working in a restaurant on a colonized space station crosses paths with an older woman who has cast off her own identity. In the novelette "Children of Thorns, Children of Water", a shapeshifting dragon infiltrating a ruined mansion finds more than he's bargained for when his partner is snatched by eerie, child-like creatures. And in the award-winning "Three Cups of Grief, by Starlight", three very different people — a scholar, an engineer, and a spaceship — all must deal with the loss of a woman who was the cornerstone of their world.   
This collection includes a never-before seen 20,000-word novella, "Of Birthdays, and Fungus, and Kindness", set in Bodard's alternative dark Paris.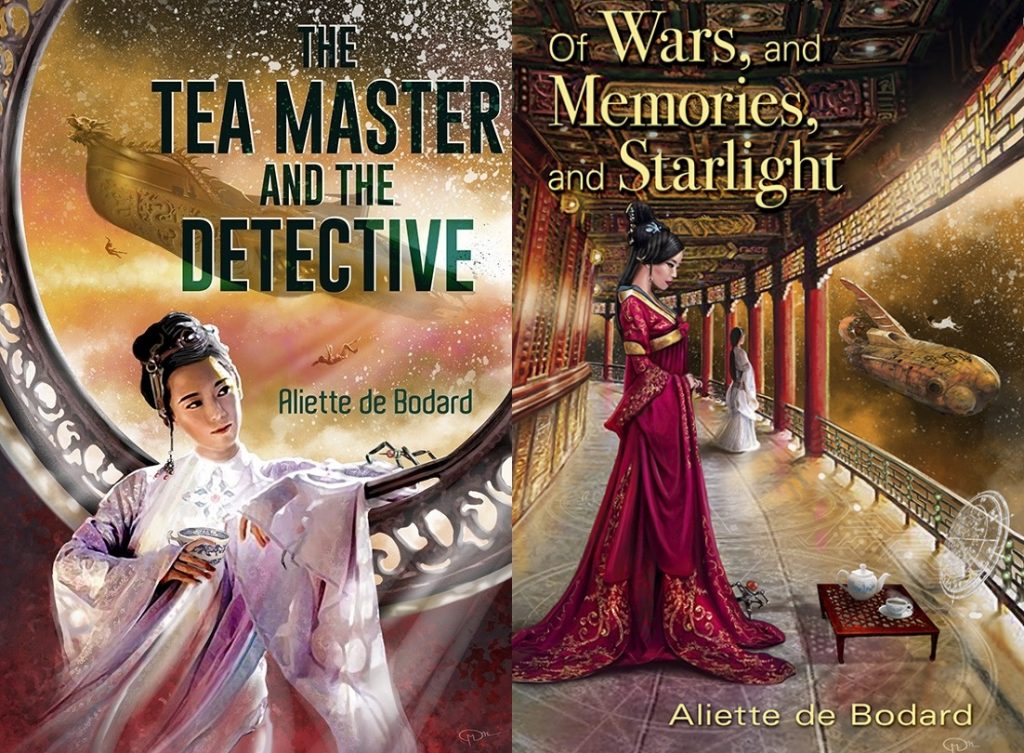 The Seiun Awards were originally planned to be presented at F-CON, the 59th Japan SF Convention, scheduled for August 22-23, 2020 in Fukushima prefecture. However, the convention has now been postponed until March 13-14, 2021.
Congratulations to Lavie and Aliette! Both very well-deserved nominations and we have our fingers crossed!