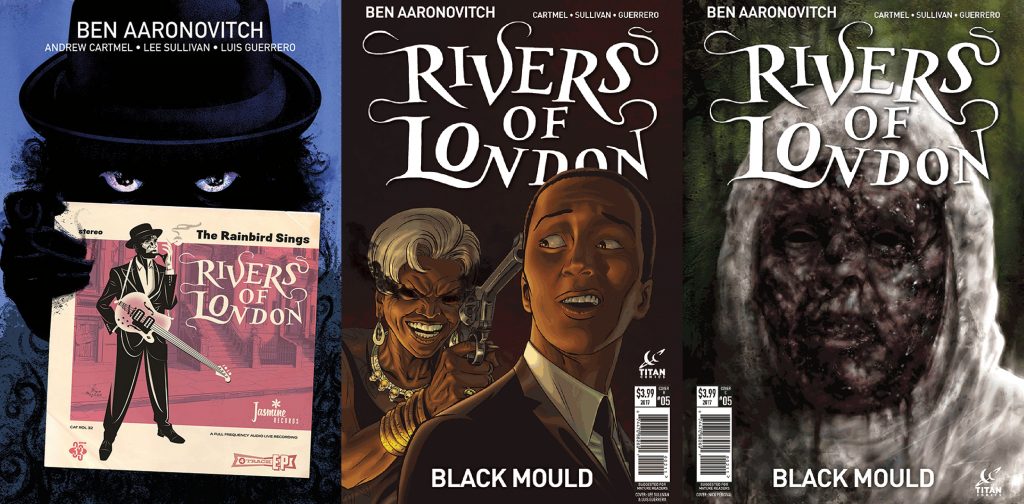 The concluding issue in Ben Aaronovitch and Andrew Cartmel's RIVERS OF LONDON: BLACK MOULD comic series is out today! Published by Titan Comics in print and digital, here's the synopsis…
London's only trainee wizard cop, PC Peter Grant, has faced many strange and unusual foes, but confronting a sentient, vengeful black mould in the guise a form jazz musician?
That has to be a new one!
Titan Comics has also published the first two Rivers of London comic series — BODY WORK and NIGHT WITCH — both of which are now available as collected editions.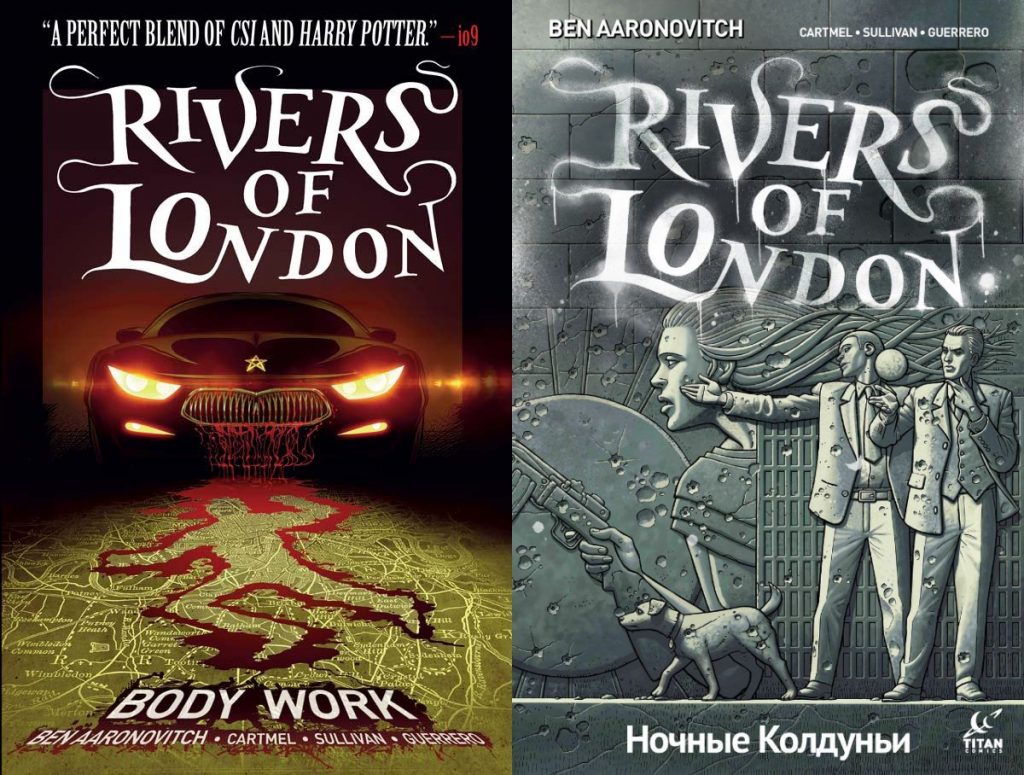 The BLACK MOULD comic series is set between the fifth and sixth Peter Grant novels: FOXGLOVE SUMMER and THE HANGING TREE. Both novels are published in the UK by Gollancz, and in the US by DAW Books.