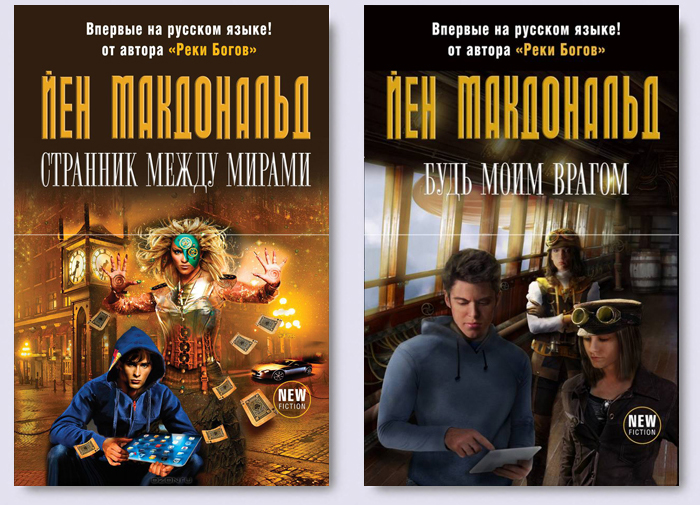 Today, we're delighted to share with you some recent international covers for Ian McDonald's novels. Above, you can see the artwork for the first two Russian editions of Everness, Ian's critically-acclaimed new YA science fiction series. PLANESRUNNER (Странник между мирами) and BE MY ENEMY (Будь моим врагом) are published in Russia by Эксмо. The series is published by Pyr Books in the US and Jo Fletcher Books in the UK. Here's the synopsis for PLANESRUNNER…
There is not just one you, there are many yous. We're part of a multiplicity of universes in parallel dimensions – and Everett Singh's dad has found a way in.
But he's been kidnapped, and now it is as though Everett's dad never existed. Yet there is one clue for his son to follow, a mysterious app: the Infundibulum.
The app is a map, not just to the Ten Known Worlds, but to the entire multiverse – and there are those who want to get their hands on it very badly. If Everett's going to keep it safe and rescue his dad, he's going to need friends: like Captain Anastasia Sixmith, her adopted daughter and the crew of the airship Everness.
Next up, we have the Italian edition of DESOLATION ROAD, published by Zona 42…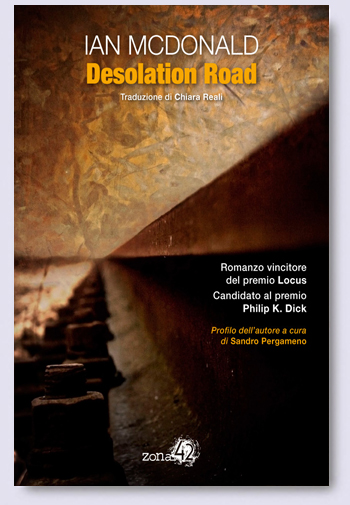 DESOLATION ROAD is published in the US by Pyr Books, and available as an eBook through the JABberwocky eBook Program. Here's the Arthur C. Clarke Award-nominated novel's synopsis…
It all began thirty years ago on Mars, with a greenperson. But by the time it all finished, the town of Desolation Road had experienced every conceivable abnormality from Adam Black's Wonderful Travelling Chautauqua and Educational 'Stravaganza (complete with its very own captive angel) to the Astounding Tatterdemalion Air Bazaar. Its inhabitants ranged from Dr. Alimantando, the town's founder and resident genius, to the Babooshka, a barren grandmother who just wants her own child—grown in a fruit jar; from Rajendra Das, mechanical hobo who has a mystical way with machines to the Gallacelli brothers, identical triplets who fell in love with—and married—the same woman.