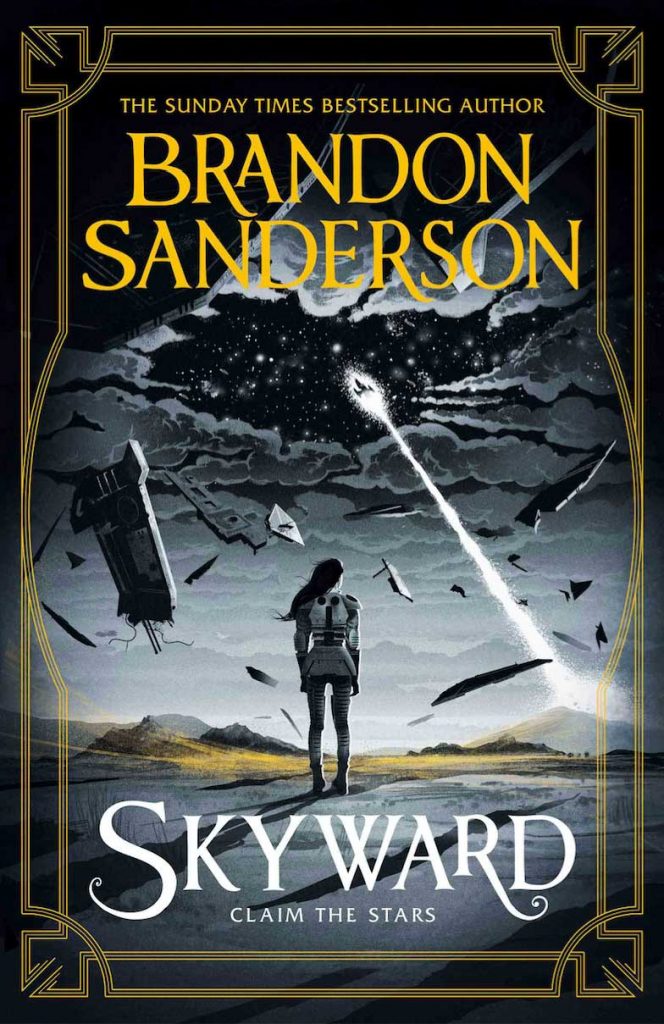 Hot on the heels of another recent cover reveal, today we have the UK cover for Brandon Sanderson's upcoming SKYWARD: the first book in 'an epic new series about a girl who dreams of becoming a pilot in a dangerous world at war for humanity's future.' Due to be published by Gollancz on November 6th, the cover was unveiled a few minutes ago, via Twitter (with a snazzy animated reveal). Here's the synopsis…
Spensa's world has been under attack for hundreds of years. An alien race called the Krell leads onslaught after onslaught from the sky in a never-ending campaign to destroy humankind. Humanity's only defense is to take to their ships and fight the enemy in the skies. Pilots have become the heroes of what's left of the human race.
Spensa has always dreamed of being one of them; of soaring above Earth and proving her bravery. But her fate is intertwined with her father's — a pilot who was killed years ago when he abruptly deserted his team, placing Spensa's chances of attending flight school somewhere between slim and none.
No one will let Spensa forget what her father did, but she is still determined to fly. And the Krell just made that a possibility. They've doubled their fleet, making Spensa's world twice as dangerous… but their desperation to survive might just take her skyward…
Gollancz has published a broad range of Brandon's book in the UK — including the best-selling and critically acclaimed Mistborn and Stormlight Archive series, the Reckoners series, the Legion novellas, and a few stand-alone novels (check out some of the covers, below).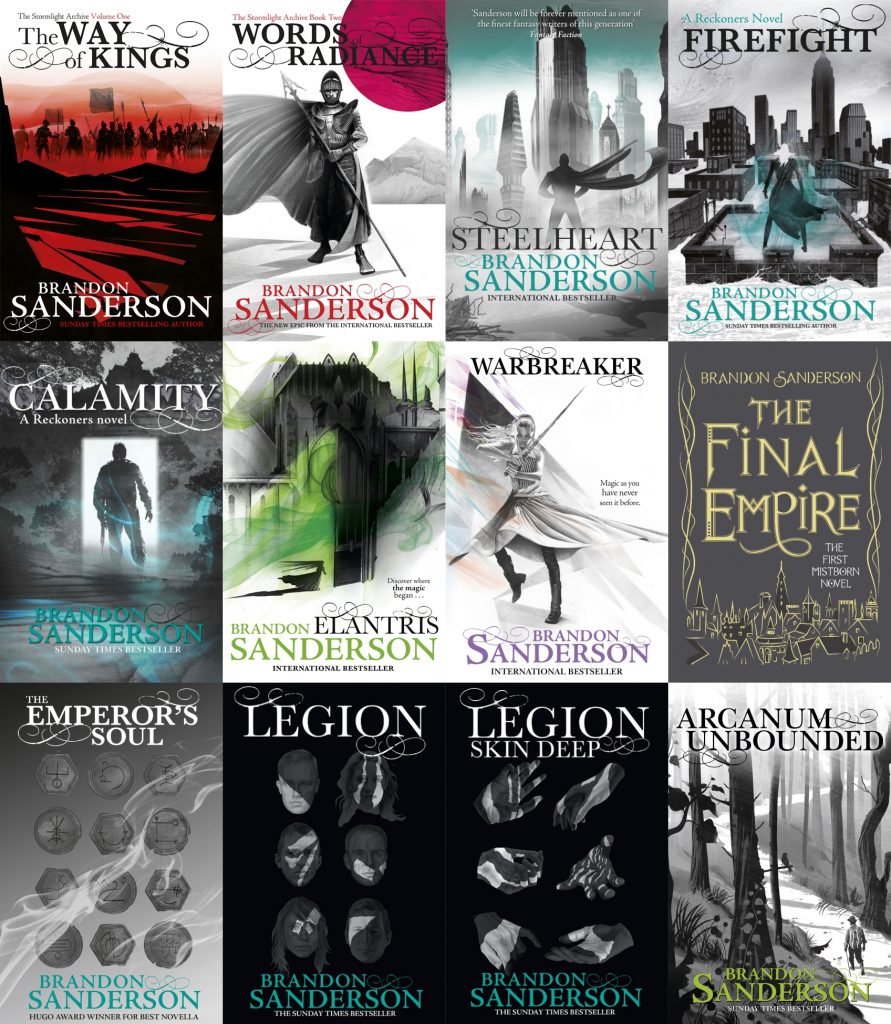 Zeno represents Brandon Sanderson in the UK and Commonwealth, on behalf of the JABberwocky Literary Agency in New York.