We're very happy to share with you today some details and covers for three new Brandon Sanderson books coming out later this year! First up, we have the new novella SNAPSHOT…
If you could re-create a day, what dark secrets would you uncover?
Anthony Davis and his partner Chaz are the only real people in a city of 20 million, sent there by court order to find out what happened in the real world 10 days ago so that hidden evidence can be brought to light and located in the real city today.
Within the re-created Snapshot of May 1st, Davis and Chaz are the ultimate authorities. Flashing their badges will get them past any obstruction and overrule any civil right of the dupes around them. But the crimes the detectives are sent to investigate seem like drudgery – until they stumble upon the grisly results of a mass killing that the precinct headquarters orders them not to investigate. That's one order they have to refuse.
The hunt is on. And though the dupes in the replica city have no future once the Snapshot is turned off, that doesn't mean that both Davis and Chaz will walk out of it alive tonight.
SNAPSHOT is due to be published in the UK by Gollancz on July 26th, 2016.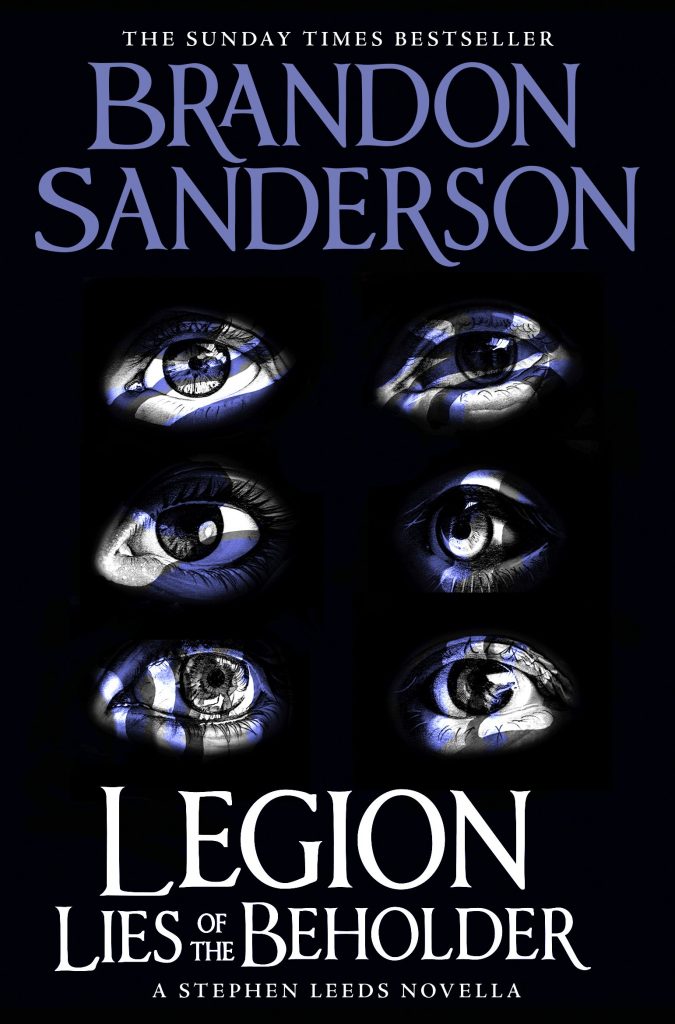 Next up, the new novella in the Legion series: LIES OF THE BEHOLDER…
A stunning new mystery to be solved by the brilliant and fractured mind of Stephen Leeds.
Already in development for television, Brandon Sanderson's Legion stories are gripping psychological thrillers, perfect for any fan of speculative fiction. They will resonate particularly strongly with fans of stories about that other tortured crime-fighting genius: Sherlock Holmes.
Legion: Lies of the Beholder is an all-new, action-packed novella starring one of the most fascinating and charismatic heroes ever.
Collecting all three of Brandon's Legion novellas, we will also get the omnibus THE MANY LIVES OF STEPHEN LEEDS…
Stephen Leeds is perfectly sane. It's his hallucinations who are mad.
A genius of unrivaled aptitude, Stephen can learn any new skill, vocation, or art in a matter of hours. However, to contain all of this, his mind creates hallucinatory people — Stephen calls them aspects — to hold and manifest the information. Wherever he goes, he is joined by a team of imaginary experts to give advice, interpretation, and explanation. He uses them to solve problems… for a price.
His brain is getting a little crowded and the aspects have a tendency of taking on lives of their own. When a company hires him to recover stolen property — a camera that can allegedly take pictures of the past — Stephen finds himself in an adventure crossing oceans and fighting terrorists. What he discovers may upend the foundation of three major world religions?and, perhaps, give him a vital clue into the true nature of his aspects.
Both of these Legion titles are due to be published by Gollancz on September 20th, 2018. The first two Legion novellas — LEGION and SKIN DEEP — have also received slightly tweaked, new covers…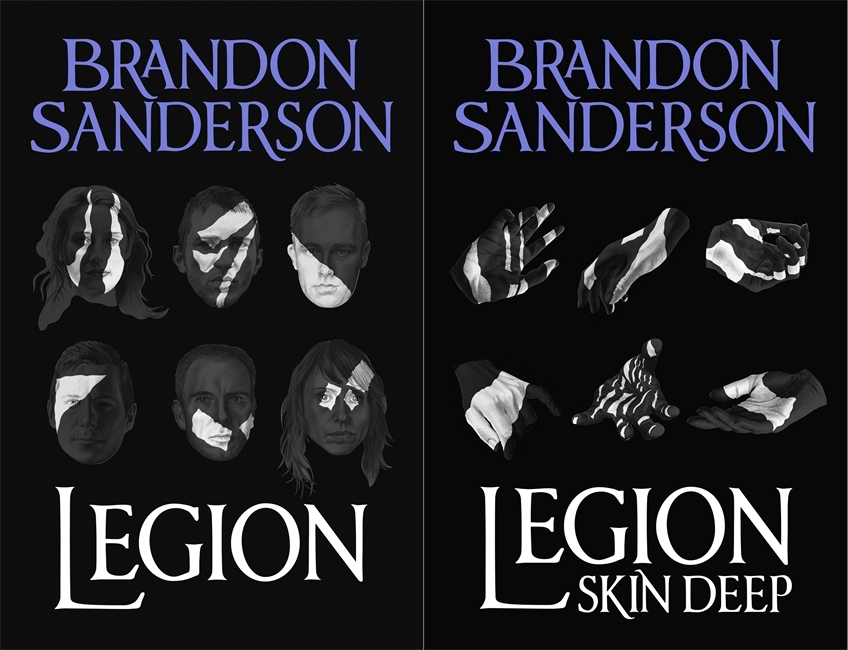 We should have a couple more new covers for upcoming titles by Brandon in the near future, too, so be sure to check back frequently!
Zeno represents Brandon Sanderson in the UK and Commonwealth, on behalf of the JABberwocky Literary Agency in New York.