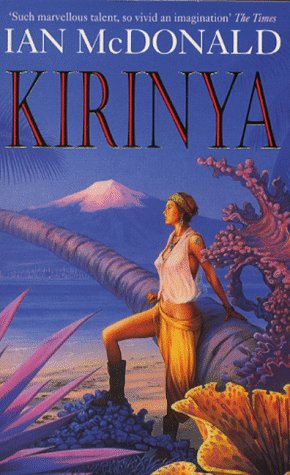 This week marked the 20th anniversary of the publication of Ian McDonald's novel KIRINYA, which was described when released as 'a huge and ambitious novel, the work of a supremely talented writer approaching the top of his game.' (SFX) The second book in the author's Chaga series, it was first published by Gollancz in the UK in 1998. Here's the synopsis…
The end of the universe happened at around ten o'clock at night on 22 December 2032. It's just that humanity hasn't realized it yet. And the Chaga, the strange flora deposited from the stars, is still busy terraforming the tropics into someone else's terra. Gaby McAslan was once a hungry news reporter who compromised her relationship with UNECTA researcher Dr. Shepard for the sake of her story…but Gaby is no longer a journalist and she doesn't want to be a full-time mother, even though her child Serena is her last link with Shepard. Gaby's fire has gone out; she's gone soft. But the massive political and military upheavals that are rocking the world are about to drag her back into the action.
The release of KIRINYA inspired The Times to describe McDonald as an 'outstanding' writer with 'such marvellous talent, so vivid an imagination' whose 'prose sings and zings'.
KIRINYA, as well as the other two books in the Chaga series are available as an eBook via the JABberwocky eBook Program, and also via Audible. The first two books have been published in Germany by Heyne.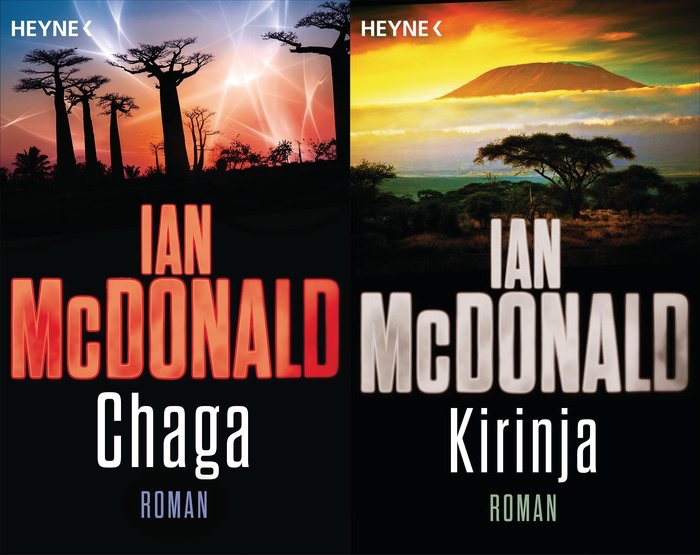 Ian's latest series is the critically-acclaimed Luna, published by Gollancz in the UK and Tor Books in the US, as well as in a growing number of translated editions (more details on his author page).