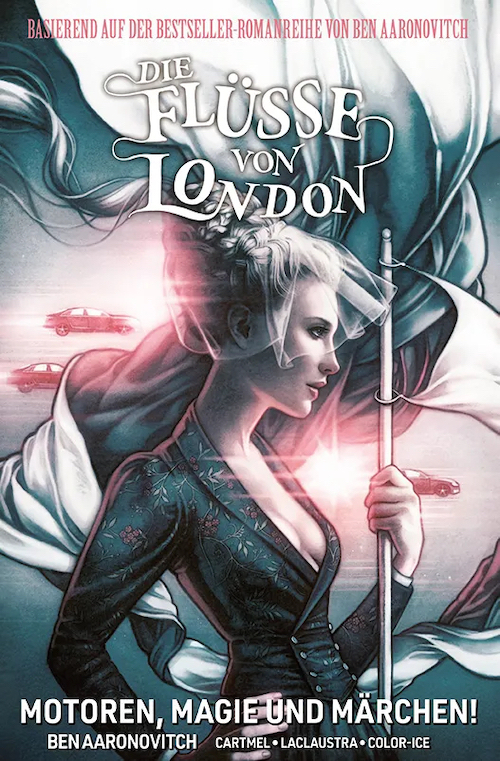 The eighth collected story arc in Ben Aaronovitch and Andrew Cartmel's acclaimed Rivers of London comics series, THE FEY AND THE FURIOUS, is available tomorrow in Germany! Published by Panini as DIE FLÜSSE VON LONDON: MOTOREN, MAGIE UND MÄRCHEN, here's the synopsis…
Neue Fälle für Star — Ermittler Peter Grant!
Man sagt: "Der geplatzte Reifen ist nie weit von der Rennstrecke entfernt." Vielleicht sagt man das auch nicht, aber wenn das Rennauto eines jungen, aufstrebenden Rennfahrers aus England in den Niederlanden angespült wird und eine gänzlich ungewöhnliche Fracht enthält, muss man als Ermittler zumindest nicht lange darüber nachdenken, ob man die Geschehnisse eines illegalen Straßenrennens in Essex genauer unter die Lupe nehmen sollte.
Also begibt sich Detective Inspector Peter Grant in seinem orangefarbenen 'asbo' Ford Focus auf die Strecke, um die Rennszene von innen zu durchleuchten. Peter merkt schnell, dass die illegale Rennszene ein eigenes Reich ist … fast schon ein magisches Märchenland! Im neusten Fall des zaubernden Ermittlers Peter Grant verbindet Ben Aaronovitch einmal mehr seine Liebe für Krimi, Magie und schnelle Autos zu einer großartigen Geschichte.
The first seven collected editions are also available in Germany, published by Panini.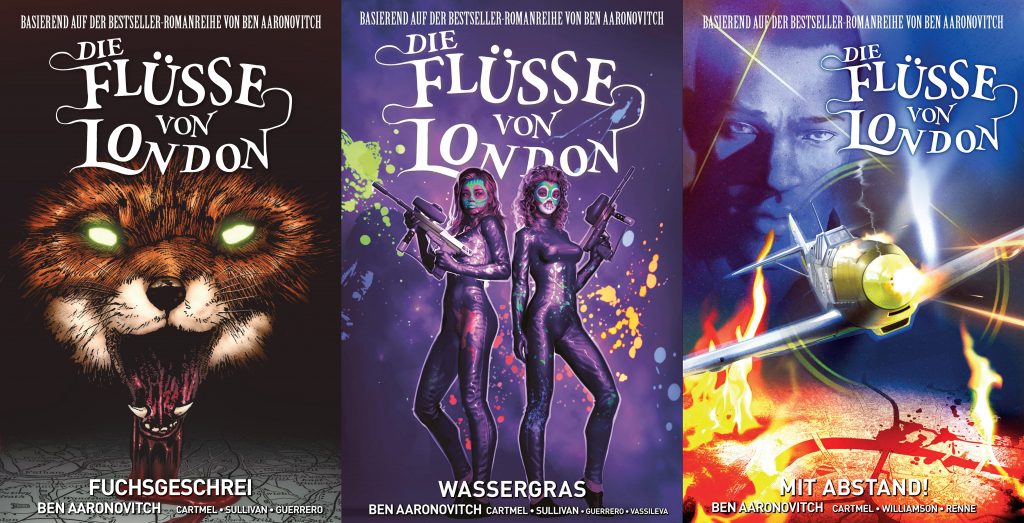 All of the Rivers of London comics (collections and single issues) are published in the UK and North America by Titan Comics — including the newest story arc: MONDAY, MONDAY. Here's the English-language synopsis for THE FEY AND THE FURIOUS…
Detective Inspector Peter Grant is back in an all-new comic miniseries from author Ben Aaronovitch!
Trouble never lies far from the race track. When a flash car belonging to a young boy racer from England washes up in the Netherlands with a bagload of unusual cargo, it's evident there is more than meets the eye happening at street races held in an Essex car park.
Enter Detective Inspector Peter Grant. Fresh from suspension, he takes to the track in his orange 'asbo' Ford Focus to try and infiltrate the big leagues. But Peter soon finds himself sucked back into an Otherworld — a real-life fairyland!
Newcomers to the Rivers of London comics, novels and novellas might find this new readers guide/chronology handy…
All of Ben's Rivers of London novels and novellas are published in Germany by DTV.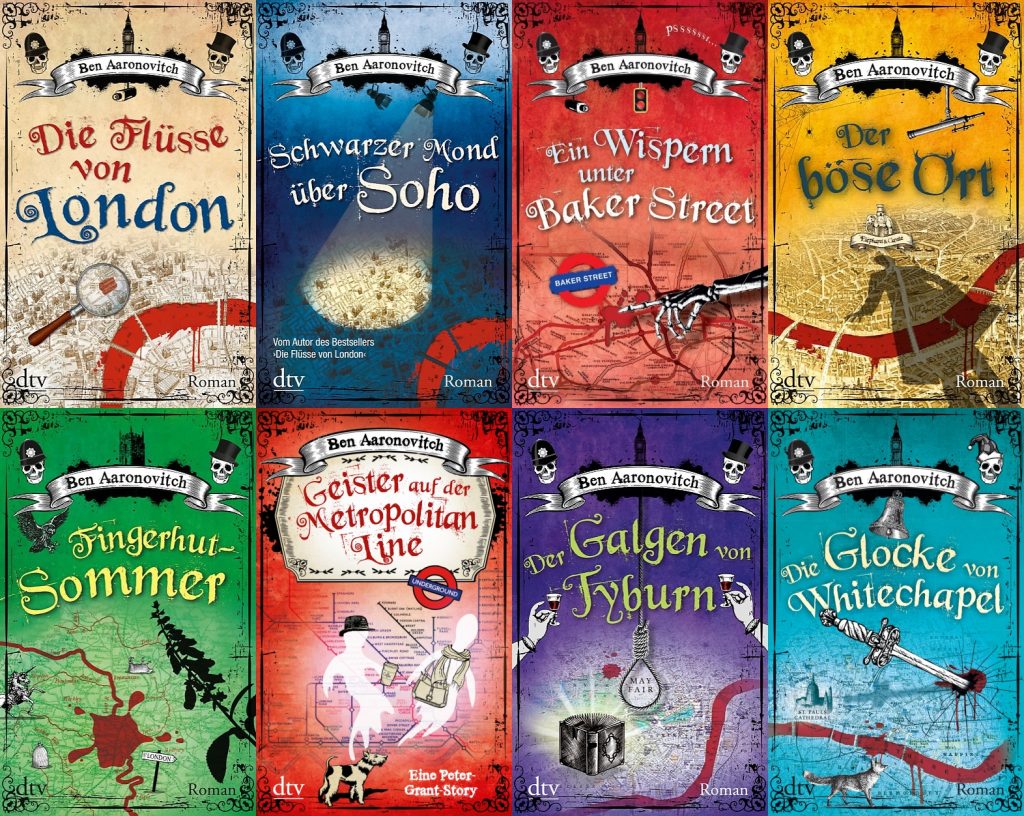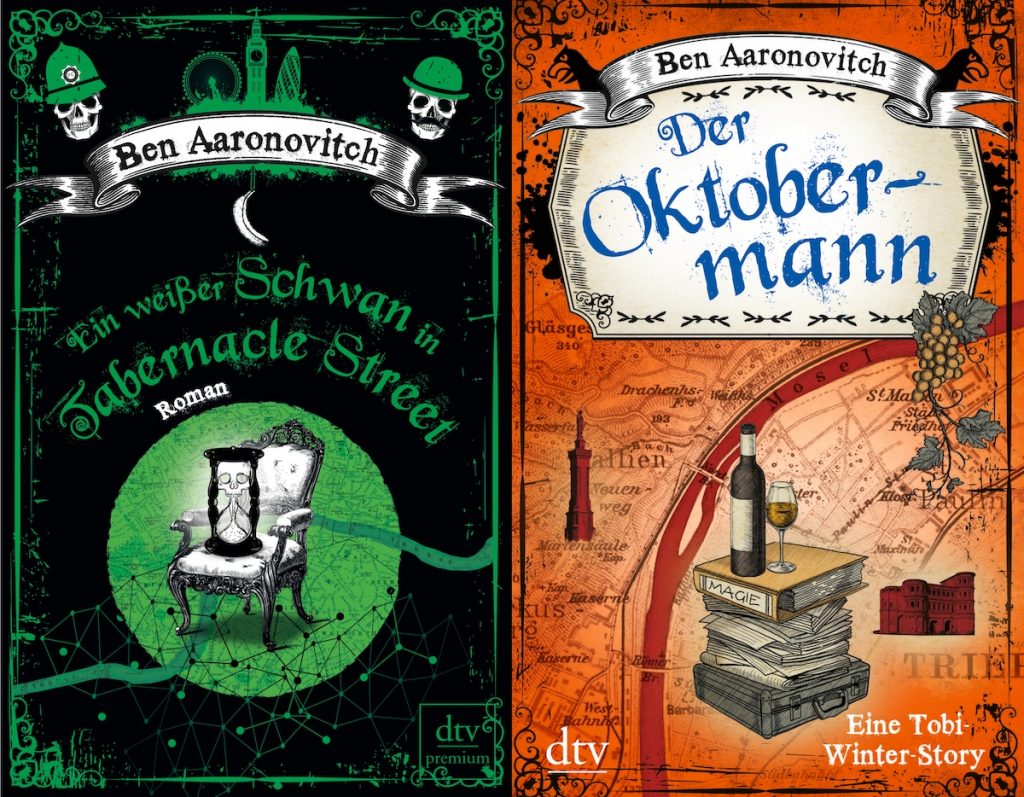 The novels and novellas are published in the UK by Gollancz. The novels are published in North America by Del Rey (1-3), DAW Books (4-) and Subterranean Press (novellas).
Andrew Cartmel's acclaimed Vinyl Detective mystery series are published by Titan Books in the UK and North America.