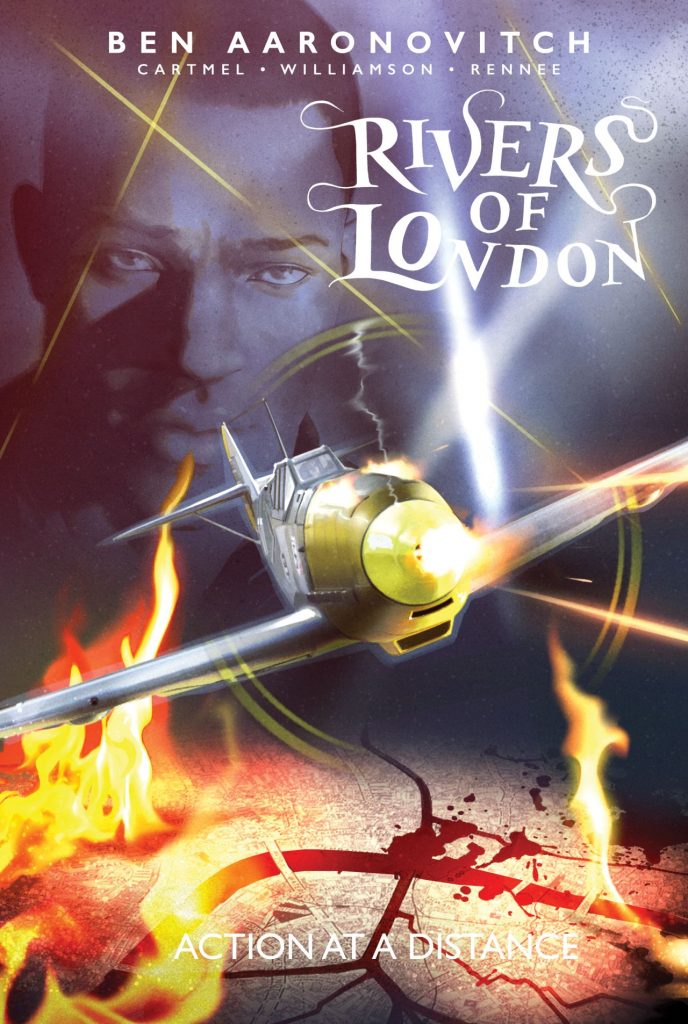 Above you can see the cover for the first issue in the next Rivers of London comic series! ACTION AT A DISTANCE, the seventh comic storyline to be set in the same universe as Ben Aaronovitch's Peter Grant novels, is co-written by Andrew Cartmel, and due to be published by Titan Comics on October 17th. Here's the (very brief) synopsis…
The secret history of Nightingale is revealed for the first time, as wizarding cop, Peter Grant uncovers his mentor's occult service in World War II!
ACTION AT A DISTANCE will also feature artwork by a new team: Brian Williamson and with colours by Stefani Renne. Titan Comics has also published the other six Rivers of London comic series: BODY WORK, NIGHT WITCH, BLACK MOULD, DETECTIVE STORIES, CRY FOX and WATER WEED.