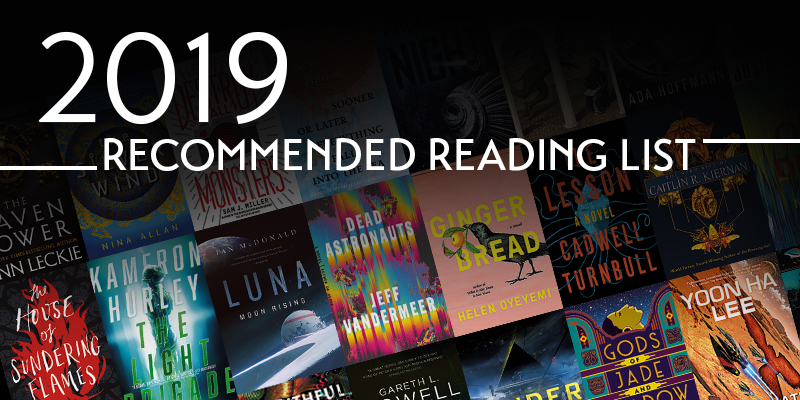 A couple of weekends ago, Locus unveiled their 2019 Recommended Reading List, and we are delighted to be able to give a quick shout-out to clients Aliette de Bodard, Ian McDonald and Lavie Tidhar for being included! We also thought it would be a nice opportunity to share a bit more information about the work that was included on the list.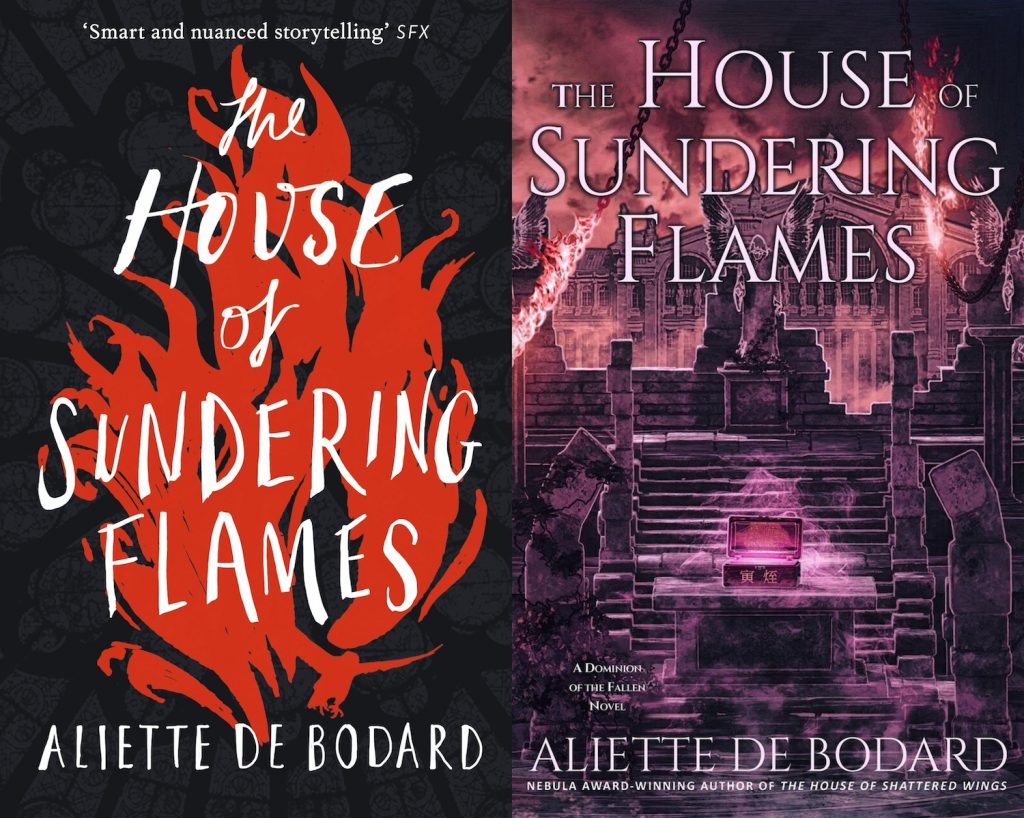 Let's start with Aliette, who appears three times on the list! The latest novel in the Dominion of the Fallen series, THE HOUSE OF SUNDERING THORNS, is included among the best Fantasy Novels. Published by Gollancz (UK) and JABberwocky (North America), here's the synopsis…
The great magical Houses of Paris – headed by Fallen angels and magicians – were, however temporarily, at peace with each other. Until House Harrier was levelled by a powerful explosion. Now that peace has become chaos, tearing apart old alliances and setting off a race in which each House hoards magic and resources to protect itself against another such blast.
Thuan, the Dragon head of the divided House Hawthorn, is still consolidating his power when war comes to his doorstep. Aurore -exiled from and almost beaten to death by House Harrier – sees her moment to seek power in order to protect her family, even if she must venture back to her destroyed former home to get it. And Emmanuelle finds herself alone in the middle of it all, driven to protect others, trying to piece together what has happened, andhoping – eventually – to make sense of it all.
None of them know what destroyed House Harrier, though… and when they do uncover that fiery, destructive magic then divided Houses, old enemies and estranged friends will all have to make a decision: stand together, or burn alone…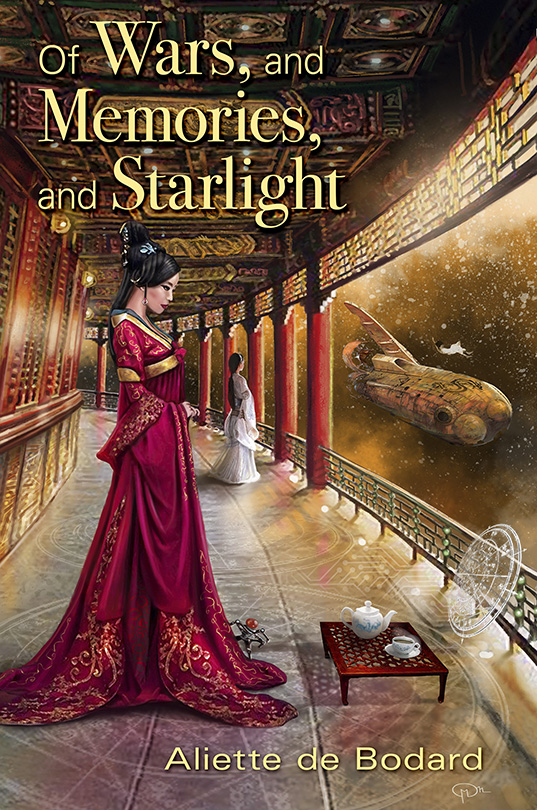 Aliette's OF WARS, AND MEMORIES, AND STARLIGHT (Subterranean Press) is included among the best Collections, and one of the novellas within — OF BIRTHDAYS, AND FUNGUS, AND KINDNESS — is included in the recommended Novellas list! Here's the collection's synopsis…
A major first collection from a writer fast becoming one of the stars of the genre… Aliette de Bodard, multiple award winner and author of The Tea Master and the Detective, now brings readers fourteen dazzling tales that showcase the richly textured worldbuilding and beloved characters that have brought her so much acclaim.
Come discover the breadth and endless invention of her universes, ranging from a dark Gothic Paris devastated by a magical war; to the multiple award-winning Xuya, a far-future space opera inspired by Vietnamese culture where scholars administrate planets and sentient spaceships are part of families.
In the Nebula award and Locus award winning "Immersion", a young girl working in a restaurant on a colonized space station crosses paths with an older woman who has cast off her own identity. In the novelette "Children of Thorns, Children of Water", a shapeshifting dragon infiltrating a ruined mansion finds more than he's bargained for when his partner is snatched by eerie, child-like creatures. And in the award-winning "Three Cups of Grief, by Starlight", three very different people — a scholar, an engineer, and a spaceship — all must deal with the loss of a woman who was the cornerstone of their world.
This collection includes a never-before seen 20,000-word novella, "Of Birthdays, and Fungus, and Kindness", set in Bodard's alternative dark Paris.
Next up, the third novel in Ian's Luna series, MOON RISING, is among the recommended Sci-Fi Novels. Published by Gollancz (UK) and Tor Books (North America), here's the synopsis…
A hundred years in the future, a war wages between the Five Dragons — five families that control the Moon's leading industrial companies. Each clan does everything in their power to claw their way to the top of the food chain — marriages of convenience, corporate espionage, kidnapping, and mass assassinations.
Through ingenious political manipulation and sheer force of will, Lucas Cortas rises from the ashes of corporate defeat and seizes control of the Moon. The only person who can stop him is a brilliant lunar lawyer, his sister, Ariel.
Witness the Dragons' final battle for absolute sovereignty in Ian McDonald's heart-stopping finale to the Luna trilogy.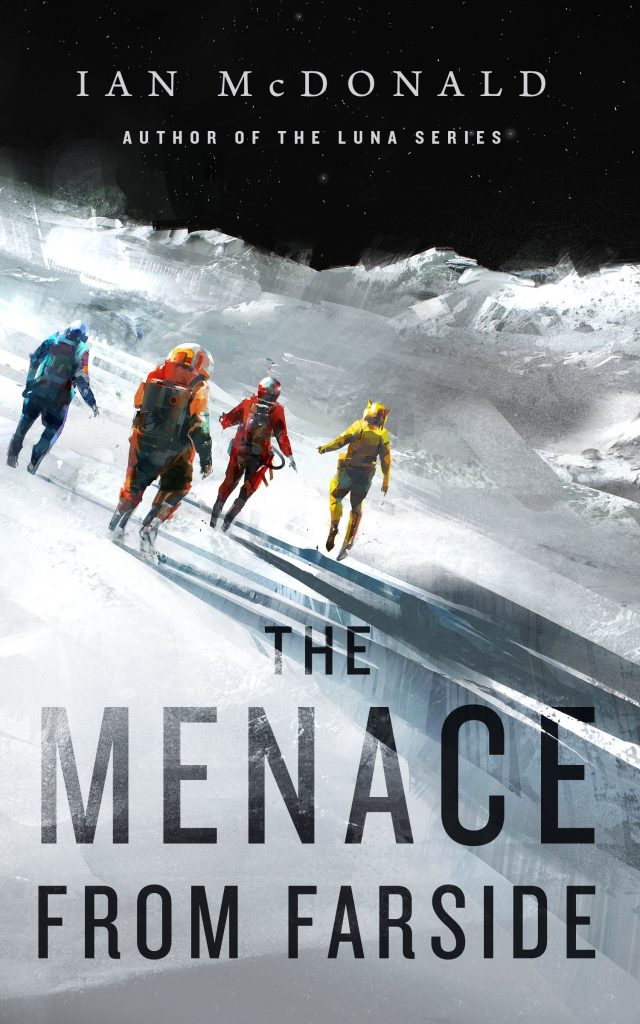 A prequel to the Luna series, THE MENACE FROM FARSIDE, was also included on the Novella list. It's published by Tor.com…
Ian McDonald returns to his elegantly wound solar system of the twenty-second century, full of political intrigue and complicated families.
Remember: Lady Luna knows a thousand ways to kill you, but family is what you know. Family is what works.
Cariad Corcoran has a new sister who is everything she is not: tall, beautiful, confident. They're unlikely allies and even unlikelier sisters, but they're determined to find the moon's first footprint, even if the lunar frontier is doing its best to kill them before they get there.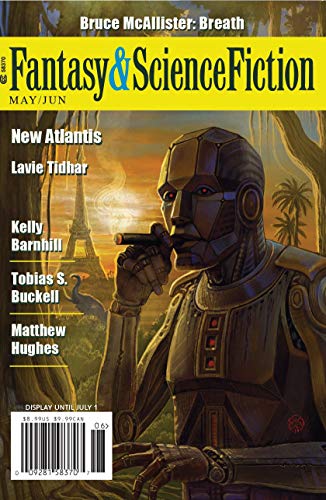 And last, but by no means least, Lavie's novella NEW ATLANTIS is also included in the list. It was published in The Magazine of Fantasy & Science Fiction, May-June 2019. Here's how Lavie described the novella, in an interview with SF Site…
"New Atlantis" is a novella set in what I call the Land, a sort of post-apocalyptic utopia where the few survivors of the climate change collapse now live in harmony with their environment – but can still be kind of obsessed with the old world and its excesses! I've been writing stories about Mai and the Land for a while now – one of them is "The Buried Giant" in Robots vs Fairies, which is also in a bunch of the Year's Bests anthologies, and there's a new one, "Svalbard," coming out as a sort of interactive/puzzle thing online soon!