A few days ago, Ben Aaronovitch attended Prague's Comic-Con! Ben's Peter Grant series, published by Argo, has been very well received by the Czech public. To celebrate, he was interviewed for the event.
Unfortunately, we weren't able to embed the video, but you can watch it at Česká televize's website. Ben's portion of the clip begins at the 1:57 mark. (The clip is not in English, but Ben is clearly audible under the translation.)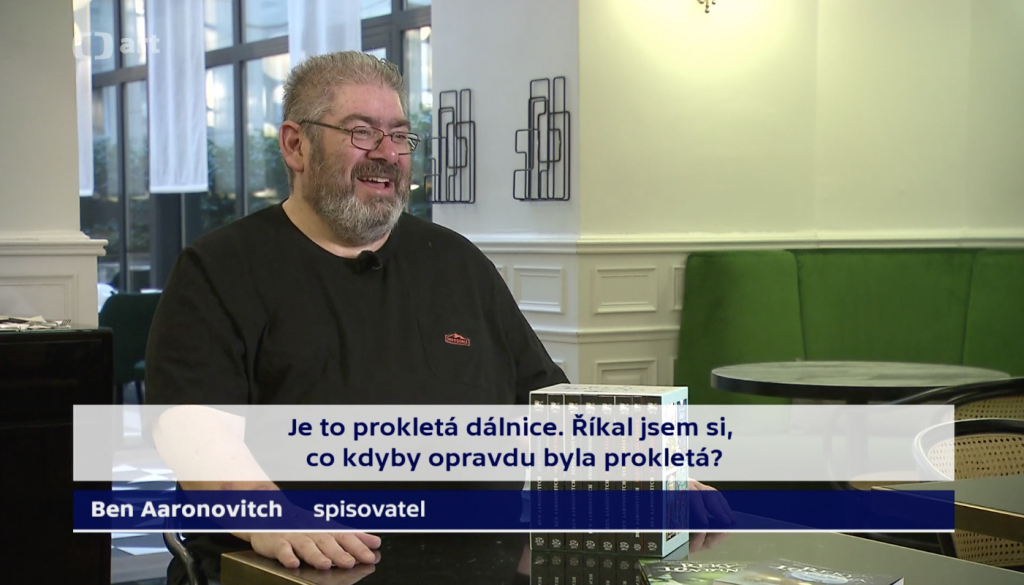 Not only that, but the first eight books in the Peter Grant series are now available in a collected box set, also published by Argo!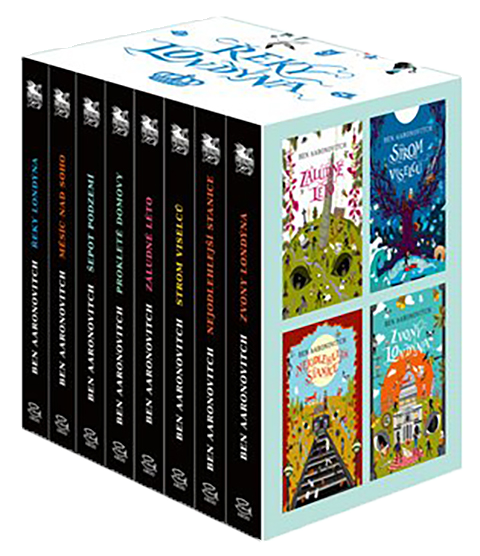 Argo has published the first eight books in the series (including the novella THE FURTHEST STATION), as well as the first two story-arcs of the Rivers of London comic series (co-written with Andrew Cartmel).