This Thursday at 6pm, Aliette de Bodard will be signing at the Forbidden Planet Megastore in London! The award-winning author of, most recently, the Dominion of the Fallen series and Xuya universe stories, not to mention countless award-winning other short fiction, we're sure this will be a popular event!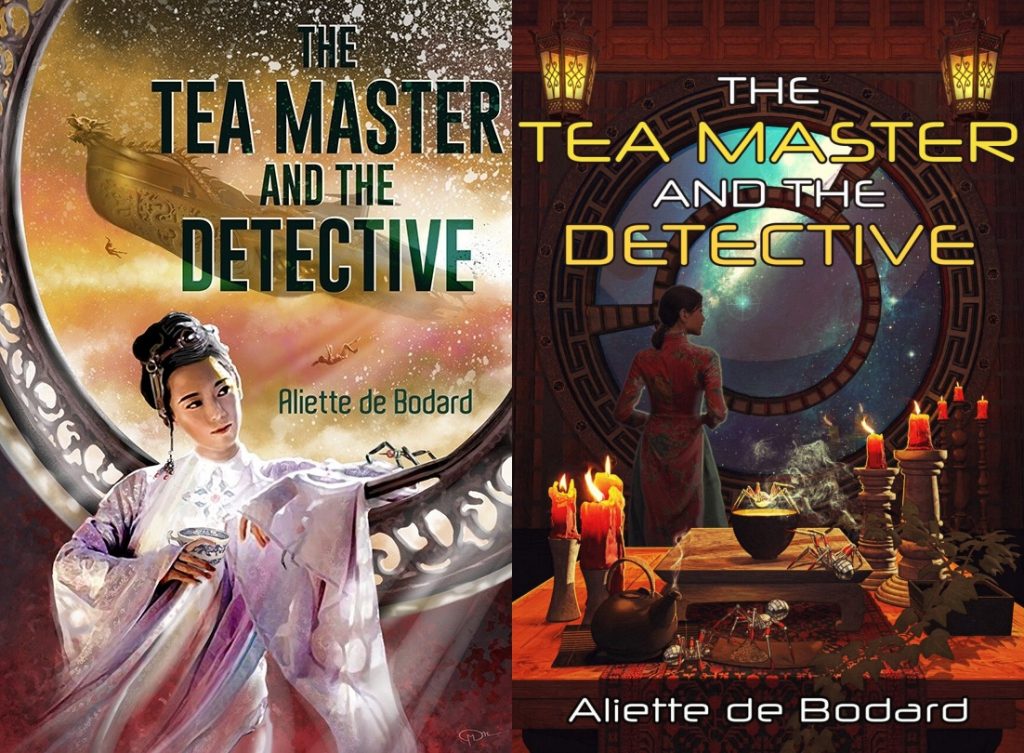 Aliette's latest book is the critically-acclaimed THE TEA MASTER AND THE DETECTIVE, published by Subterranean Press (US) and the JABberwocky eBook Program. Here's the synopsis…
Welcome to the Scattered Pearls Belt, a collection of ring habitats and orbitals ruled by exiled human scholars and powerful families, and held together by living mindships who carry people and freight between the stars. In this fluid society, human and mindship avatars mingle in corridors and in function rooms, and physical and virtual realities overlap, the appearance of environments easily modified and adapted to interlocutors or current mood.
A transport ship discharged from military service after a traumatic injury, The Shadow's Child now ekes out a precarious living as a brewer of mind-altering drugs for the comfort of space-travellers. Meanwhile, abrasive and eccentric scholar Long Chau wants to find a corpse for a scientific study. When Long Chau walks into her office, The Shadow's Child expects an unpleasant but easy assignment. When the corpse turns out to have been murdered, Long Chau feels compelled to investigate, dragging The  Shadow's Child with her.
As they dig deep into the victim's past, The Shadow's Child realises that the investigation points to Long Chau's own murky past — and, ultimately, to the dark and unbearable void that lies between the stars…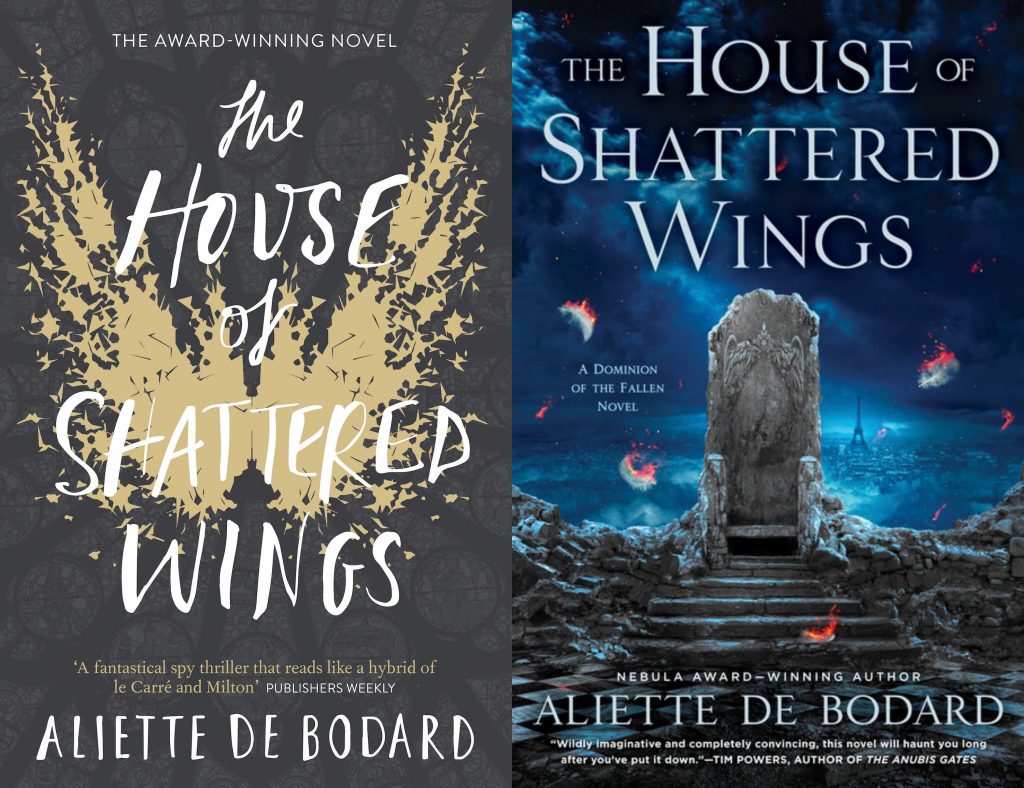 The aforementioned Dominion of the Fallen series includes THE HOUSE OF SHATTERED WINGS and THE HOUSE OF BINDING THORNS, both published by Gollancz (UK) and Roc Books (US). Here's the synopsis for the first novel…
A superb murder mystery, on an epic scale, set against the fall out — literally — of a war in heaven
Paris in the aftermath of the Great Magicians War. Its streets are lined with haunted ruins, Notre-Dame is a burnt-out shell, and the Seine runs black, thick with ashes and rubble. Yet life continues among the wreckage. The citizens retain their irrepressible appetite for novelty and distraction, and The Great Houses still vie for dominion over France's once grand capital.
House Silverspires, previously the leader of those power games, now lies in disarray. Its magic is ailing; its founder, Morningstar, has been missing for decades; and now something from the shadows stalks its people inside their very own walls.
Within the House, three very different people must come together: a naive but powerful Fallen, an alchemist with a self-destructive addiction, and a resentful young man wielding spells from the Far East. They may be Silverspires' salvation; or the architects of its last, irreversible fall.