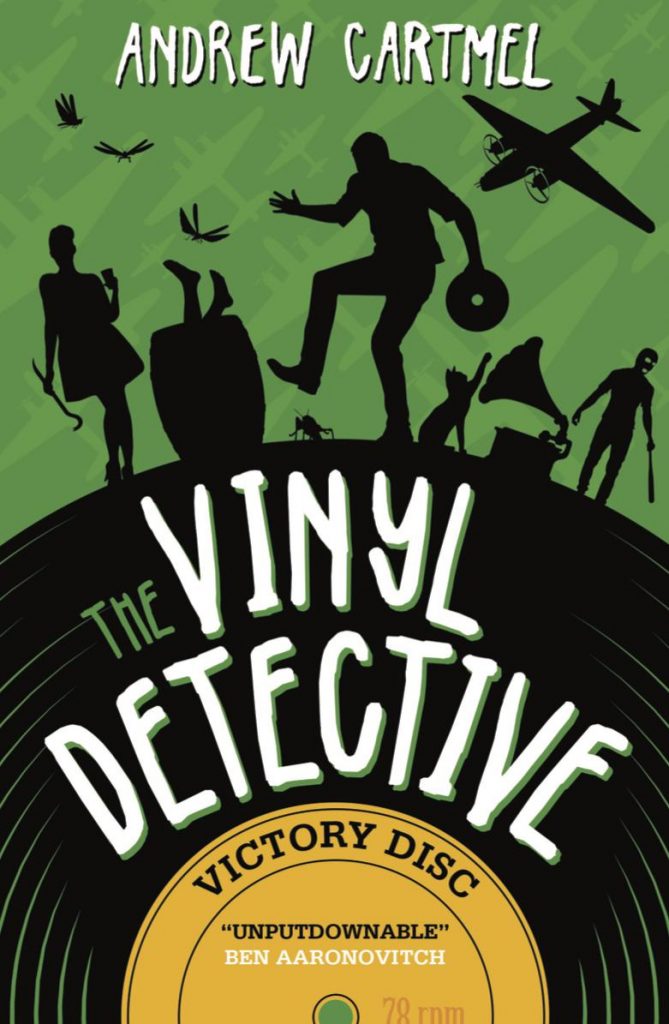 VICTORY DISC, Andrew Cartmel's third Vinyl Detective novel is published by Titan Books today! Here's the synopsis…
When one of his cats accidentally discovers a rare Victory Disc, the Vinyl Detective and his girlfriend Nevada are whisked into the world of big band swing music, and a mystery that began during the Second World War.
Hired to track down the rest of the highly sought-after recordings of the Flare Path Orchestra, our hero will discover that the battles of the last world war aren't over yet. And if all this sounds simple, it's only because we haven't mentioned drive-by shootings, murderous neo-Nazis, or that slight case of being buried alive…
Andrew only recently joined the Zeno stable. The first three novels were sold to Titan by the Blake Friedmann Ltd. We represent the novels in translation, however, so wanted to share news of this novel's release. We will have news about certain translation editions in the not-too-distant future. Please get in touch if you have any questions about available rights.
Andrew is also the co-author, with Ben Aaronovitch, of the Rivers of London comic series — based on the characters in Ben's Peter Grant series of novels. The sixth series, WATER WEED, is due to begin later this year. Later this year, Andrew's Doctor Who comic series is also due to kick off: starring the Seventh Doctor, the first series is called OPERATION VOLCANO. All of these comics are published by Titan Comics.