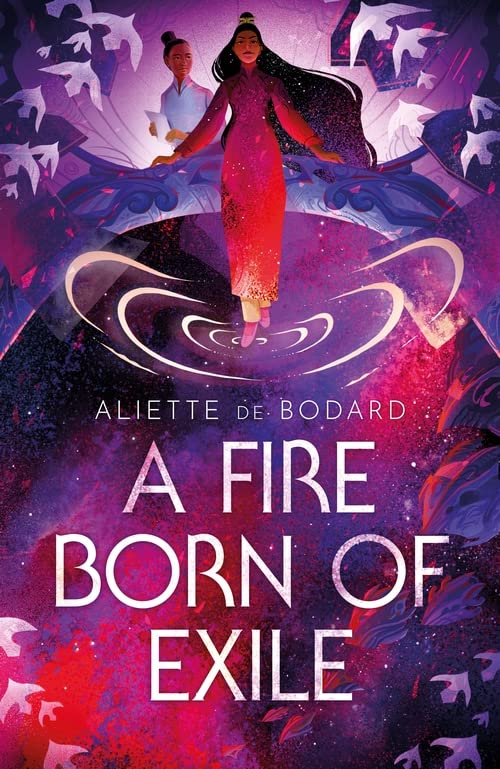 Aliette de Bodard's latest Xuya masterpiece, A FIRE BORN OF EXILE is out tomorrow! To be published by Gollancz in the UK and JABberwocky in North America, here's the synopsis…
The Scattered Pearls Belt is a string of habitats under tight military rule… where the powerful have become all too comfortable in their positions, and their corruption. But change is coming, with the arrival of Quynh: the mysterious and enigmatic Alchemist of Streams and Hills.
To Minh, daughter of the ruling prefect of the Belt, Quynh represents a chance for escape. To Hoà, a destitute engineer, Quynh has a mysterious link to her own past… and holds a deeper, more sensual appeal. But Quynh has her own secret history, and a plan for the ruling class of the Belt. A plan that will tear open old wounds, shake the heavens, and may well consume her.
A beautiful exploration of the power of love, of revenge, and of the wounds of the past, this fast-paced, heartwarming space opera is set against a backdrop of corruption, power, and political scheming in the far reaches of the award-winning Xuya universe.
The gorgeous covers are by Alyssa Winans (UK) and Ravven (North America).
Here are just a few of the great reviews the novel has received so far…
'Incredible… This is a world of dizzying tech, gorgeous illusions and twisty political thrills — catnip for readers who enjoyed Ann Leckie's Imperial Radch trilogy or Jacqueline Koyanagi's "Ascension."' — New York Times
'… intricate and emotional standalone space opera…  de Bodard's worldbuilding dazzles… a touching sci-fi romance that will delight fans and new readers alike.' — Publishers Weekly (Starred Review)
'[A]n elaborate tale of revenge, courtly machinations, filial relationships, and a romance… As usual in the Xuya stories, de Bodard weaves a solid adventure; this stands alone and so might be a perfect introduction to the series.' — Booklist
'A tense, accomplished space opera, told with de Bodard's usual vividness and verve.' — Locus