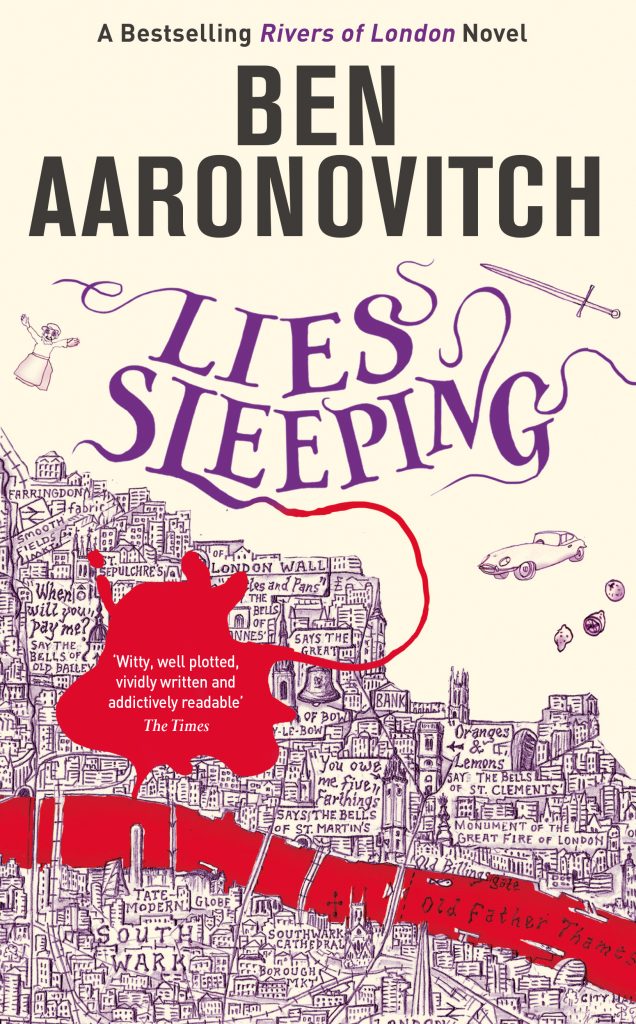 We're delighted to report that Ben Aaronovitch and Lavie Tidhar are on the ballot for Dragon Awards! Due to be presented later this month at DragonCon in Atlanta, Georgia, read on for some more details of the nominated titles.
First up (and pictured above) is Ben's LIES SLEEPING. Nominated for Best Fantasy Novel, it is the seventh novel in the author's critically-acclaimed, best-selling Peter Grant/Rivers of London series. Published in the UK by Gollancz, in North America by DAW Books, and in a growing number of translated editions around the world, here's the synopsis…
Martin Chorley, aka the Faceless Man, wanted for multiple counts of murder, fraud and crimes against humanity, has been unmasked and is on the run.
Peter Grant, Detective Constable and apprentice wizard, now plays a key role in an unprecedented joint operation to bring Chorley to justice.
But even as the unwieldy might of the Metropolitan Police bears down on its foe, Peter uncovers clues that Chorley, far from being finished, is executing the final stages of a long term plan.
A plan that has its roots in London's two thousand bloody years of history, and could literally bring the city to its knees.
To save his beloved city Peter's going to need help from his former best friend and colleague – Lesley May – who brutally betrayed him and everything he thought she believed in. And, far worse, he might even have to come to terms with the malevolent supernatural killer and agent of chaos known as Mr Punch…
'[F]unny… laugh-out-loud prose… fans will delight in this outing.' — Publishers Weekly
'[R]ecounted with deadpan British wit and irony… packed with fascinating historical detail… Lively and amusing and different.' — Kirkus
'Peter Grant's London has depth, breadth, and a complex array of recurring characters, and every one of the novels can be relied on to start with a bang… Aaronovitch's Peter Grant has a distinctive voice, one that makes even the bureaucracy of regular police work engaging and compelling… Aaronovitch writes a tense, compelling police procedural with magic. As usual, Grant's voice is striking, and the action gripping and intense.' — Tor.com
'[S]till as fresh as ever… Aaronovitch melds the magical and mundane extremely well. There's a good mix of 'London practicality' and 'unimaginable terror' here; this isn't a world where everyone can take the idea that magic is a real thing in their stride. Fear of the unknown keeps things in the margins, which provides a backdrop for the main characters' struggles… The plot dives straight into strands from the previous titles, tying up plots going all the way back to book one whilst fraying new threads to keep the intrigue going. The pace is solid and steady, the action is as thrilling as ever and the whole thing ticks along like an old yet exciting friend… A must for fans of the series so far and, as always, we can't wait to read the next one.' — Starburst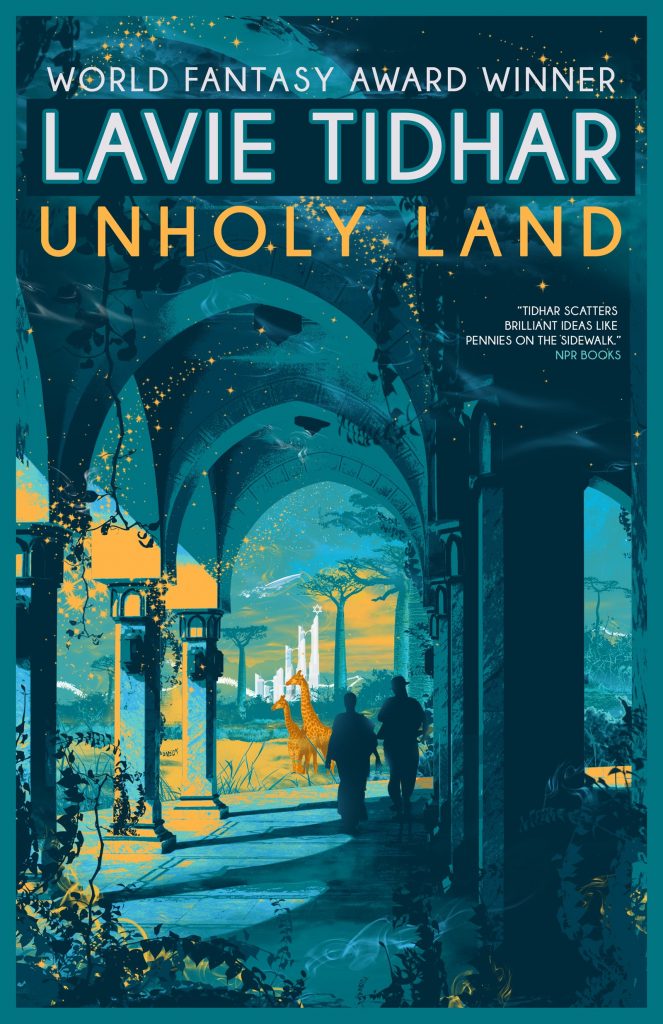 Lavie's UNHOLY LAND also racks up another nomination, this time in the Best Alternate History Novel category. Published by Tachyon Publications, here's the synopsis…
Lior Tirosh is a semi-successful author of pulp fiction, an inadvertent time traveler, and an ongoing source of disappointment to his father.
Tirosh has returned to his homeland in East Africa. But Palestina—a Jewish state founded in the early 20th century — has grown dangerous. The government is building a vast border wall to keep out African refugees. Unrest in Ararat City is growing. And Tirosh's childhood friend, trying to deliver a warning, has turned up dead in his hotel room. A state security officer has identified Tirosh as a suspect in a string of murders, and a rogue agent is stalking Tirosh through transdimensional rifts — possible futures that can only be prevented by avoiding the mistakes of the past.
The novel is graced with another fantastic cover from award-winning artist Sarah Anne Langton.
'Lavie Tidhar does it again. A jewelled little box of miracles. Magnificent.' — Warren Ellis
'World Fantasy Award winner Tidhar (Central Station) will leave readers' heads spinning with this disorienting and gripping alternate history… 'No matter what we do, human history always attempts to repeat itself,' Tidhar writes, even as he explores the substantial differences in history that might arise from single but significant choices. Readers of all kinds, and particularly fans of detective stories and puzzles, will enjoy grappling with the numerous questions raised by this stellar work.' — Publishers Weekly (Starred Review)
'Shifting perspectives will keep readers trying to catch up with this fast-paced plot involving incredible twists on multiple realities and homecoming. This latest from Campbell and World Fantasy Award winner Tidhar (Central Station) is fascinating and powerful.' — Library Journal (Starred Review)
'Lavie Tidhar is a genius at conjuring realities that are just two steps to the left of our own… Gorgeous in its alienness…' — NPR Books
'Adventurous readers will appreciate this well-written and ambitious book. It should find a place at any library that offers high-quality literary fiction.' — Booklist