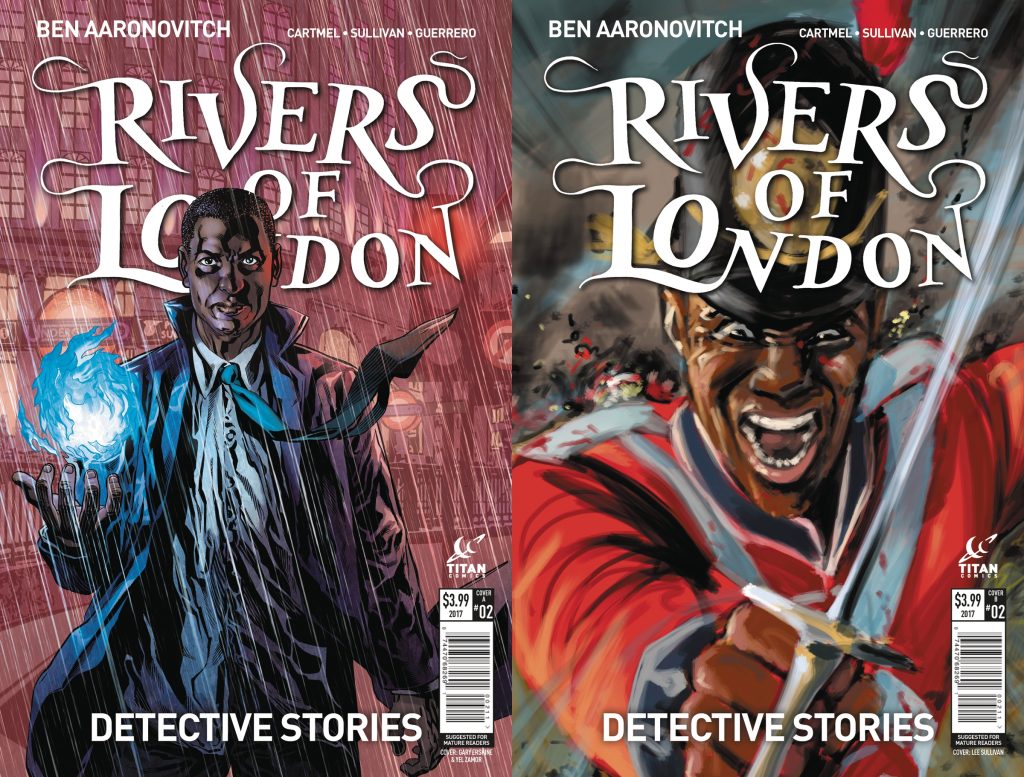 DETECTIVE STORIES, the fourth Rivers of London comic series continues today with the publication of the second issue. Written by Ben Aaronovitch and Andrew Cartmel, the series is comprised of four self-contained Peter Grant stories of magical crime!
DETECTIVE STORIES is published by Titan Comics, as are the first three series — BODY WORK, NIGHT WITCH and BLACK MOULD.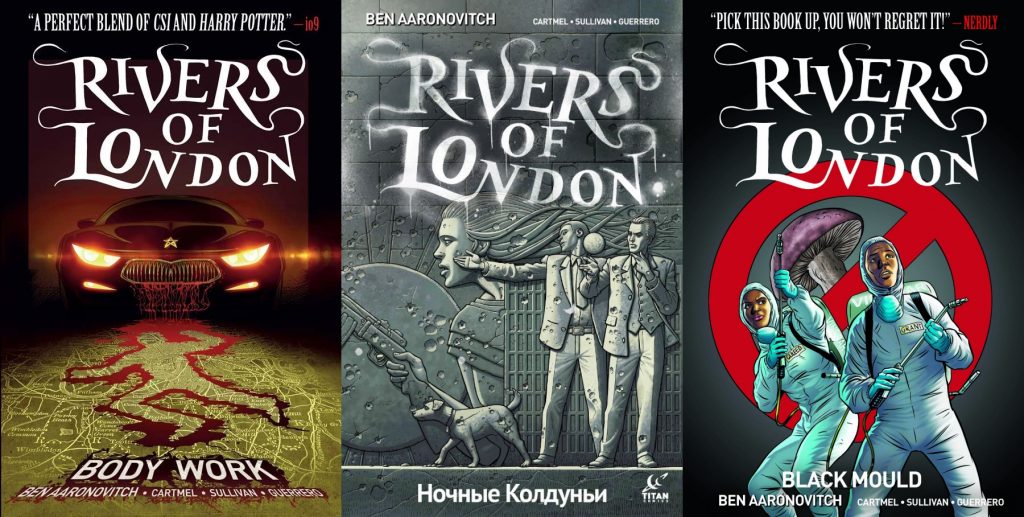 Ben's Peter Grant series is published in the UK by Gollancz, in the US by Del Rey (1-3) and DAW Books (4-6), and widely in translation. The latest instalment is the novella, THE FURTHEST STATION, published by Gollancz and Subterranean Press.